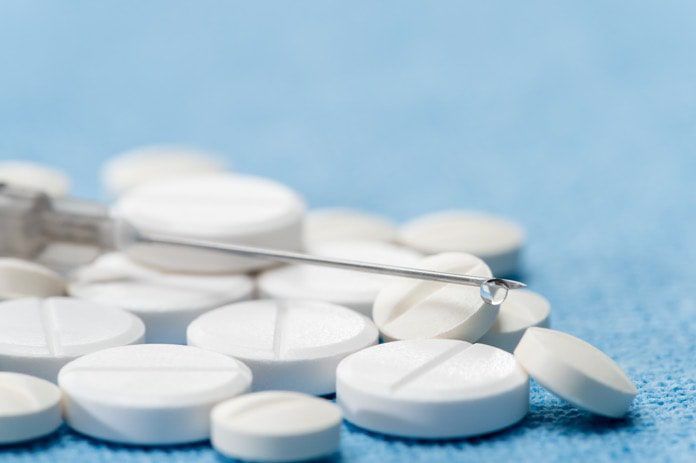 A recent article discusses exciting advances in technology in the creation of smaller and much less painful needles called microneedles.
When we need to take prescription drugs, we usually only have the option of pills or injections – both having their own downsides.
Ingesting medications orally takes a long route into the targeted organ. There is no pain at all, but makes any drug, like anything we eat, subject to the digestive system. Primarily via the liver, the body metabolizes and excretes significant amounts of the drug, which lessens its potential benefits. We cannot just keep increasing doses because this may result in toxic reactions or side effects to the other tissues or organs.
Topical applications of health remedies are part and parcel for many cultures. Using the skin as a route for drug therapy avoids the complications of ingesting medication.  However, it is important to keep in mind that the primary function of our skin is to serve as a barrier against physical and chemical injury, and these same protective mechanisms can prevent the effective delivery of any beneficial drug.
Mechanically bypassing the skin barrier means causing trauma to it—and in the hypodermic needle is now a frequent part of a clinic visit. Through needles, we can now introduce substances through the skin; medications like vaccines are absorbed via muscle injections and distributed throughout the body with greater efficiency and with less systemic effects.  When more localized drug action is required, direct delivery potentiates these effects. Examples of these include local antibiotic injections, steroids, or hyaluronic acid fillers.
Injections also have their limitations; the size and calibre of the needle restrict how much and how often needle pricks can be done. The physical and psychological pain cannot be discounted either.
Reducing needle sizes may be the answer. Scientists have been using technology to create smaller needles to serve as the best possible delivery system. A recent article in the Journal of Pharmacy and Pharmaceutical Sciences by researchers in Mexico reviews the currently available technology on microneedles, as well as their medical and cosmetic applications.
How small can needles get?
While the microneedle has been around since the 1970s, advances in microelectronics have led to the manufacture of needles with much smaller diameters and shorter lengths.  Microneedles are usually in diameters comparable to human hair (around 0.5 to 1.0 mm), but the existing technology has allowed for even thinner and smaller needles—up to less than 0.1mm.
The reduced calibre means that there are fewer traumas to the skin during penetration, which diminishes any pain response. Needles can now be constructed out of more inert material like polymers or ceramics, which minimizes any tissue reactions while retaining their strength. Research has also led to the creation of needles made from biodegradable components like maltose sugar.
Delivery systems are also dependent on needle design: like traditional hypodermics, hollow needles introduce drugs through their holes, while solid needles have surfaces coated with the substances, and subsequently deliver the needed medication as they pass through the skin layers.
Implications for healthcare
Microneedles can be game-changers for healthcare, as the delivery of drugs through the skin can be done with greater precision and much less trauma. Vaccines can be more easily given to children—and squeamish adults). Similarly, potentially life-saving medications can be delivered directly into targeted areas for optimum effect.
The cosmetic applications are also tremendous. Rejuvenating material like botulinum toxin or hyaluronic acid can be injected with less pain and trauma, increasing patient comfort and satisfaction.
As these microneedles become more available commercially, the pain and dread of the needle may well become a thing of the past.
Written by Jay Martin, M.D.
Reference: Serrano-Castaneda, et al. "Micro-needles as Enhancer of Drug Absorption Through the Skin and Applications in Medicine and Cosmetology". Journal of Pharmacy and Pharmaceutical Sciences. (21): 73-93, 2018.