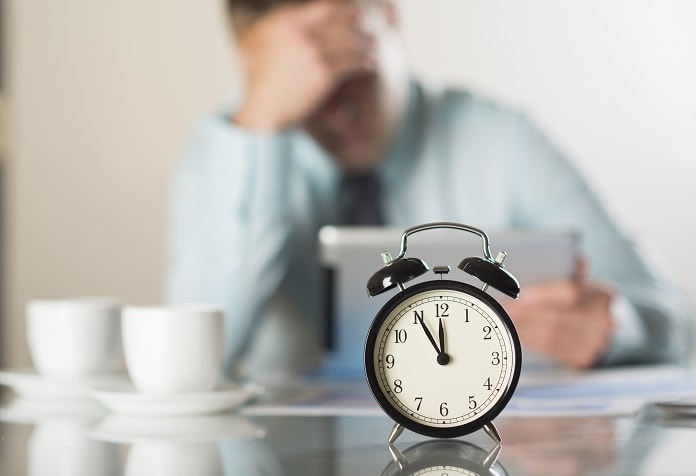 Researchers studied the relationship between concussion and sleep quality, finding an increase in sleep disturbances in these patients.
In 2018, it was estimated that 69 million people suffered from traumatic brain injuries, especially in lower and middle-income countries. Mild traumatic brain injuries typically present as concussions and frequently occur because of falls, traffic collisions, and violence. Concussions can often result in headaches, nausea, dizziness, sleep problems, emotional distress, and fatigue.
Usually, patients recover from these symptoms after a few months, but sometimes, sleep problems can become long-term issues. Little research has investigated the relationship between concussion and sleep-specific problems, other than linking concussion to poor sleep quality.
To gain a better understanding of the sleep quality problems that can be caused by concussions, researchers from the Norwegian University of Science and Technology studied concussions and sleep problems. Their results were published in the Journal of Neurotrauma.
To better understand the relationship between concussion and sleep, this study included patients who experienced a concussion between April 1, 2014, and December 5, 2015. These patients were between 16 and 60 and had no previous concussion. They were compared to a group of patients that suffered from an orthopedic injury but no head injury between April 1, 2015, and December 1, 2017, as well as a group of employees, family members, and students at the hospital.
The concussed patients were assessed four times: within three days of their injury, then at two weeks, three months, and twelve months. At the first visit, the patients' personal data was collected, they were interviewed about the accident that caused the concussion, and an MRI was taken of their injury.
At each visit afterward, patients were interviewed about their sleep quality. Researchers gathered data about any increased sleep need, poor sleep quality, excessive daytime sleepiness, and fatigue. To determine the relationship between concussion and sleep, the research team collected information about the patients' sleep needs before and after the concussion. Patients graded their sleep quality on a 5-point scale and completed brain maps of any areas where they experience pain. Finally, the patients ranked the severity of any fatigue they experienced on a 7-point scale.
After statistically analyzing the concussion and sleep data, researchers found during the first year after a concussion, sleep disorders and fatigue are quite common. Most frequently concussion sufferers needed more sleep, slept poorly, or felt sleepiness and fatigue during the day more often than patients that suffered from orthopedic trauma. 
In the research group, concussion and sleep problems were experienced by 53% of patients for three months or longer. The data will help doctors to understand how concussion and sleep disorders are linked but differ from patients with other problems. In a press release, Dr. Alexander Olsen, associate professor at the Department of Psychology, and neuropsychologist in the Physical Medicine and Rehabilitation Clinic at St. Olavs Hospital says the study results will help doctors, "…be able to offer better and even more personalized follow-up and treatment" for patients that have suffered a concussion.
Written by Rebecca K. Blankenship, B.Sc.
References:
1. Dewan M, Rattani A, Gupta S et al. Estimating the global incidence of traumatic brain injury. J Neurosurg. 2019;130(4):1080-1097. doi:10.3171/2017.10.jns17352
2. Saksvik S, Karaliute M, Kallestad H et al. The Prevalence and Stability of Sleep-Wake Disturbance and Fatigue throughout the First Year after Mild Traumatic Brain Injury. J Neurotrauma. 2020. doi:10.1089/neu.2019.6898