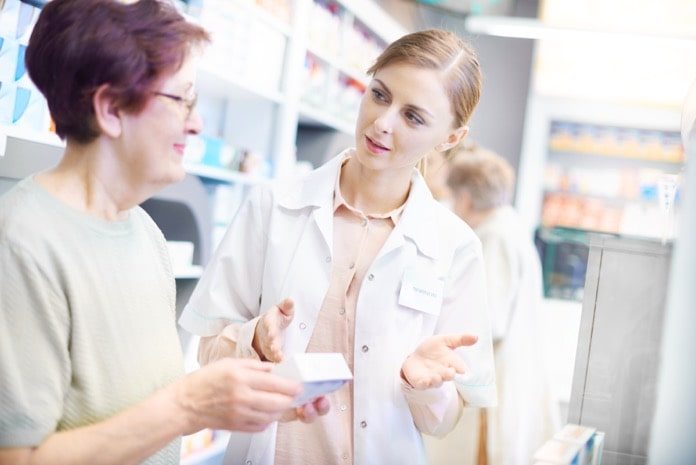 A study published in Science Translational Medicine examined the clinical efficacy and safety of a new diabetes drug.
Type 2 diabetes is a disease in which the body is unable to regulate blood sugar levels. Normally, the pancreas secretes insulin, which allows your body to effectively process sugars into energy. In people with type 2 diabetes, their bodies do not respond properly to insulin and thus cannot sugars normally and have high blood sugar levels. This disease affects millions of people around the world and increases the risk for many other ailments, such as kidney, liver, and cardiovascular diseases.
Insulin is commonly given to diabetic patients to manage their disease, but it can result in some side effect such as low blood sugar and weight gain. As the incidence of type 2 diabetes continues to rise, researchers are looking to tackle this health issue with new diabetes drugs.
Some physicians have shown success with diabetes treatment strategies that target a protein called glucokinase. Glucokinase is an enzyme that is heavily involved in how our cells process sugars. Drugs that activate glucokinase generally increase sugar-processing in cells, which results in reduced blood sugar levels. However, glucokinase plays a slightly different role in the pancreas versus the liver.
Clinical trial tested new diabetes drug in human patients
Scientists believe that specifically activating glucokinase in the liver can increase the uptake of glucose without affecting the insulin production by the pancreas, which may result in low blood sugar. Accordingly, a group from the United States developed a new diabetes drug that activates glucokinase in the liver specifically. They recently completed a human clinical trial testing the drug in patients with type 2 diabetes and published their findings in Science Translational Medicine.
This group first discovered the drug by screening many different compounds in liver and pancreatic cells from humans and animals. They identified a drug, TTP399, which were able to activate glucokinase in liver cells but not affect insulin secretion by pancreatic cells. Next, the authors of the study characterized the effects of TTP399 in cells and then later in animal models. They observed that TTP399 had no visible effect on healthy rats but was able to help diabetic rats regulate blood sugar levels and reduce weight gain while maintaining normal insulin levels.
This preclinical work provided the basis for the use of TTP399 in clinical trials. The trial that was a part of this study recruited 190 patients with type 2 diabetes on metformin, a drug that is used to increase sensitivity to insulin. The participants were given TTP399 at a lower dose, at a higher dose, a separate drug, or a placebo.
Higher doses of trial drug indicated better blood sugar control
Patients who received the higher dose of TTP399 had a sustained indicator of better blood sugar control and a better blood lipid profile. Moreover, among patients weighing 100kg or more, those on TTP399 lost weight compared to patients who had the placebo. The drug was also shown to be safe, without causing any severe side effects or low blood sugar.
This study was able to confirm that TTP399 does not cause low blood sugar, which was seen in other glucokinase-activating drugs. The authors also showed that TTP399 has some positive effects on indicators of blood sugar control.
Still, more trials are needed to confirm the long-term benefits and safety of the drug. The authors suggest that their drug may be more therapeutically viable compared to similar ones that influence insulin production. Importantly, this study highlights the fact that drugs that selectively target different areas of the body may reduce unwanted side effects.
Written by Branson Chen, MSc
Reference: Vella A, Freeman JL, Dunn I, Keller K, Buse JB, Valcarce C. Targeting hepatic glucokinase to treat diabetes with TTP399, a hepatoselective glucokinase activator. Science translational medicine. 2019 Jan 16;11(475):eaau3441.