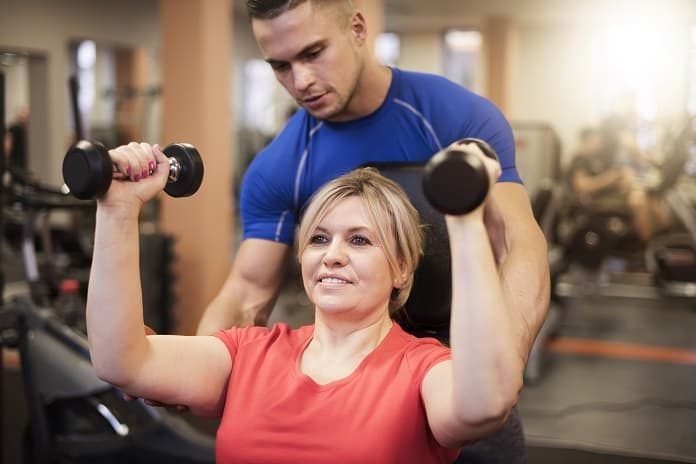 A recent review article published in Annals of Medicine goes over the various ways low muscle mass can impact health outcomes for patients.
Body mass index, commonly referred to as BMI, is calculated using the height and weight of an individual to give a general idea of body fatness or health. However, this measurement does not take into account whether the person is lean or fat. The measurement generalizes that a higher BMI would be interpreted as more body fat and overlooks body composition. It is therefore not a good measure to identify those with low muscle mass.
Low muscle mass is a strong predictor for disease and death
Low muscle mass, in fact, is a strong predictor for disease and death. In a review article recently published in Annals of Medicine, a group of Canadian and American scientists gives an overview of how low muscle mass can affect health outcomes.
In this review, the authors first highlight the different methods to measure body composition. Several technologies are used, such as computerized tomography, X-rays, and bioelectrical impedance. These different modes of measurement cannot be perfectly compared, but experts do have cut-offs for each method to define low muscle mass. Individuals who are small and large can have a low mass of muscle, which can be measured with these techniques but may remain unnoticed when solely using BMI.
The authors looked at 143 relevant studies over the past year and discussed the findings in the context of health outcomes for patients. Current literature demonstrated that patients with a low mass of muscle ave worse conditions after hospitalization and surgery. Many studies investigated how the mass of muscle could affect the survival of patients undergoing surgery. Most of them found that there was a correlation between higher muscle mass and better survival.
Muscle mass measurements are not widely available in clinics
Post-operative complications were also more likely for individuals with low muscle mass. This condition has also been associated with worse outcomes in cardiovascular disease, kidney disease, chronic obstructive pulmonary disease, cancer, and liver diseases.
The authors note that assessing the mass of muscle is not widely available in most clinical settings and the effects of low muscle mass remain under-recognized. The evidence presented by this study points to the dire circumstances, as low muscle mass contributes to a wide range of diseases. By drawing attention to this condition, the authors hope to raise awareness, which would ultimately address the issue through dietary interventions and exercise regimens.
Written by Branson Chen, BHSc
Reference: Prado CM, Purcell SA, Alish C, Pereira SL, Deutz NE, Heyland DK, Goodpaster BH, Tappenden KA, Heymsfield SB. Implications of low muscle mass across the continuum of care: a narrative review. Annals of medicine. 2018 Sep 5:1-9.