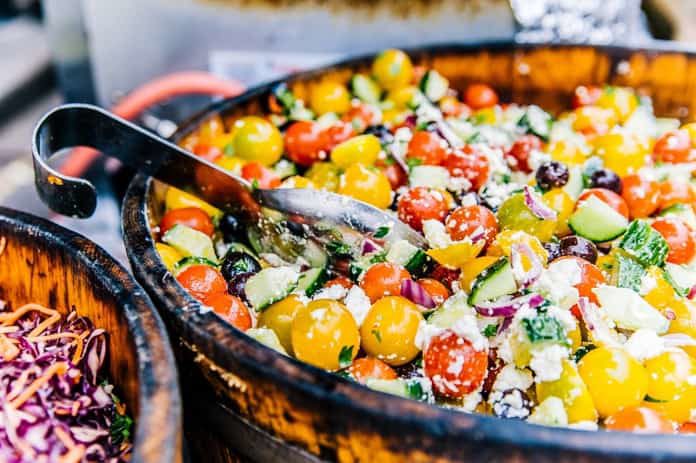 Heart and lung transplant patients are at an increased risk for developing cardio-metabolic complications and cardiovascular disease. A new study assessed whether transplant patients can adhere to a Mediterranean diet or low-fat diet and if these changes had any effect on health.
Organ transplantation is a medical procedure during which an organ from a healthy donor is placed in the body of a recipient who has a damaged or diseased organ. For example, heart transplants are often performed on patients with severe coronary artery disease or end-stage heart failure, whereas lung transplants are performed on patients with end-stage lung disease including chronic obstructive pulmonary disease (COPD), cystic fibrosis, or pulmonary fibrosis.
Heart and Lung Transplants Lead to Metabolic Conditions
Individuals who receive heart or lung transplants often experience cardio-metabolic disturbances and are at a higher risk of developing cardiovascular disease (CVD). Despite routine follow-up, individuals with heart and lung transplants have a heightened incidence rate of 92% for high blood pressure and 88% for high blood lipids. Additionally, excessive weight gain often occurs post-transplantation, and overweight or obesity are predictors for these and other metabolic conditions.
To prevent weight gain and reduce the risk of metabolic complications following transplant, dietary modification is often used by encouraging patients to follow a low-fat diet or a Mediterranean diet. However, despite knowing that non-adherence to dietary interventions is common in the general population, little is known about patient adherence to dietary intervention following transplantation.
A new study published in Nutrition Journal assessed adherence to a low-fat or Mediterranean diet in individuals receiving a heart or lung transplant. In this study, 41 organ recipients were followed for 12 months and adherence to the doctor-recommended diet was assessed by questionnaire. Adherence was ranked on a scale of 0-14 where 0 is no adherence and 14 is full adherence. Lastly, changes in weight, body mass index (BMI), and serum triglycerides were measured at the end of the study.
Good Adherence in Both Groups
The researchers found that both groups who were randomly assigned the Mediterranean diet or low-fat diet were able to adhere to their diet plans sufficiently well over a period of 12 months. The median value of adherence for the Mediterranean diet was 10 (out of 14) and for the low-fat diet was 12. Additionally, body weight, BMI, and serum triglycerides significantly decreased over the 12-month study period in the Mediterranean diet group, while there was a modest but not significant decrease in these values in the low-fat diet group.
In conclusion, this study showed that heart and lung patients were able to adhere to dietary interventions in the form of a Mediterranean or low-fat diet. These changes were notable at six months but were also maintained at 12 months post-transplantation. Therefore, dietary interventions may be a valuable tool to prevent CVD in transplantation patients. Further research is needed to assess whether the Mediterranean or low-fat diets effectively reduce risk of cardio-metabolic complications over a long-term period in transplantation patients. Additionally, research is necessary to determine how to best encourage patients to adhere to these major dietary changes, whether it be through well-supported patient education, group sessions, or family-targeted education strategies to ensure their success.
Written by Neeti Vashi, BSc
Reference: Entwistle, T. R., Green, A. C., Fildes, J. E., & Miura, K. (2018). Adherence to Mediterranean and low-fat diets among heart and lung transplant recipients: a randomized feasibility study. Nutrition Journal, 17(1), 22.