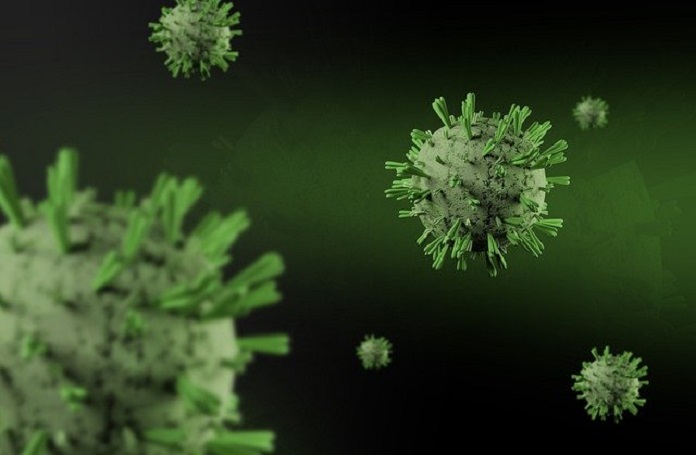 Health experts are studying multisystem inflammatory syndrome – a newly identified, rare condition that can affect some children and teens following COVID-19.
As the Coronavirus disease 2019 (COVID-19) pandemic has spread around the globe, the international medical community has been working rapidly to learn more about the illness and the SARS-CoV-2 virus causing it. The evidence so far suggests that children are relatively spared from COVID-19, with most of those infected with the SARS-CoV-2 virus only experiencing very mild symptoms including cough and fever. However, in April 2020, pediatricians in the United Kingdom reported a small cluster of eight previously healthy children who developed fever, cardiovascular shock, and severe inflammation affecting many body organs including the heart, lungs, gastrointestinal tract, kidneys, brain, skin, and eyes, apparently following SARS-CoV-2 infection. Children with the condition had a range of symptoms including fever, abdominal pain, vomiting, diarrhea, neck pain, rash, bloodshot eyes, and fatigue.
Other countries also reported this rare condition in some children linked to SARS-CoV-2 infection. In response, the Centers for Disease Control (CDC) in the United States issued a health advisory alert in May 2020, outlining a diagnostic guide for "multisystem inflammatory syndrome" in children (MIS-C) associated with COVID-19 and requesting physicians to report any cases. Researchers coordinating a MIS-C surveillance study of pediatric health centers across the United States recently reported their findings in the New England Journal of Medicine.
MIS-C is a rare condition in children linked to COVID-19
The researchers conducted targeted surveillance for MIS-C between March 15 and May 20, 2020 in 53 pediatric health centers across the United States. The CDC case definition used for MIS-C includes: serious illness requiring hospitalization, age < 21 years, fever for > 24 hours, blood tests indicating inflammation and evidence of SARS-CoV-2 infection (PCR test or antibody test) or known exposure to someone with COVID-19 within four weeks before developing MIS-C symptoms. The CDC MIS-C case definition also requires evidence of inflammation involving of at least two body systems including the cardiovascular, respiratory, gastrointestinal, dermatological, or neurological systems.
The researchers reported on 186 patients with MIS-C in 26 states. The median age was 8.3 years and 73% of cases were previously healthy. Most patients (70%) had blood tests positive for the SARS-CoV-2 virus and the rest (30%) had a link to a person who had COVID-19. Most patients (71%) had at least four body systems affected. The most common organ-systems affected included the gastrointestinal (92%), cardiovascular (80%), hematological (76%), mucocutaneous (skin and mucous membranes) (74%), and respiratory (70%) systems.
The majority of patients (80%) required intensive care and 20% needed mechanical ventilation. Around 40% of cases had symptoms similar to Kawasaki's disease – a rare inflammatory condition of unknown cause in children that affects arteries around the body, in particular those supplying the heart.
Most MIS-C patients were treated with therapies to control the activity of the immune system. The majority (70%) survived and patients were discharged from hospital, but at the end of the study period (May 20, 2020), 28% cases were still hospitalized, and four patients had died (two previously healthy children and two with underlying health conditions).
Understanding MIS-C may help in COVID-19 treatment and vaccine development
The researchers concluded that MIS-C is a rare complication of COVID-19 seen in some children and teens. Initial studies have given some insight into the condition, but many questions remain unanswered. It is not known why MIS-C develops in some children and what biological mechanisms underlie the syndrome.
It is important to raise awareness of this rare, but life-threatening condition, so that cases can be identified and studied. This will allow the development of better treatment approaches for MIS-C and also for COVID-19. It may also have implications for development of a safe vaccine for the SARS-CoV-2 virus.
Written by Julie McShane, MA MB BS
References
1. Feldstein LR, Rose EB, Horwitz SM, et al. Multisystem inflammatory syndrome in US children and adolescents. New England Journal of Medicine Published online, June 29, 2020. DOI:10.1056/MEJMoa2021680
2. Levin M. Childhood multisystem inflammatory syndrome – a new challenge in the pandemic. New England Journal of Medicine Published online, June 29, 2020. DOI:10.1056/NEJMe2023158
3. Centers for Disease Control website – Multisystem Inflammatory Syndrome (MIS-C) – https://www.cdc.gov/mis-c/
Image by Daniel Dan outsideclick from Pixabay