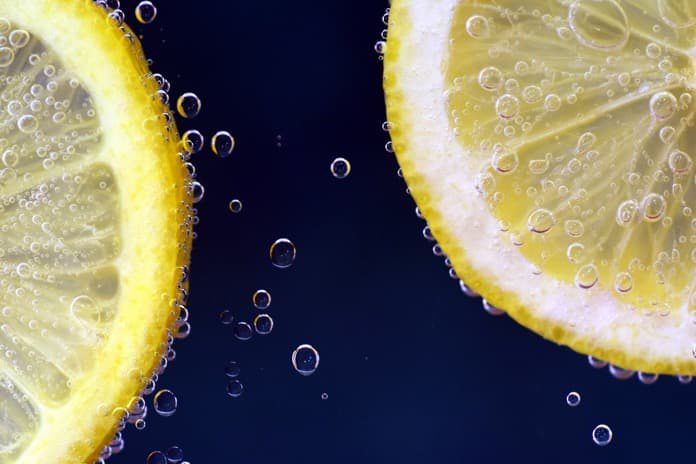 A recent review investigated drug interactions caused by fruit juices and reported the interactions that could be beneficial and harmful.
A few years ago, researchers discovered that blood pressure medications worked differently when they were taken with grapefruit juice. In some of the cases, the combination led to serious effects.
Many case reports show that an increasing number of prescription drugs could possibly have dangerous interactions with grapefruit juice. Studies have revealed that as little as 200 ml of grapefruit juice poses a real risk by increasing the drug levels 2-3 fold. In recent years, new reports have shown that other fruit juices may also be linked with drug interactions by altering drug absorption.
A drug interaction is considered clinically significant if it alters the therapeutic response of a drug in the patient. The three main clinical effects of food-drug interactions are possible treatment failure, toxicities, or a new effect that neither the drug nor the food component would produce on its own.
The fruit juice-drug interactions are clinically relevant
Several studies have been conducted to understand the effects of fruit-drug interactions and the mechanisms responsible for these interactions. A recent review by a team of researchers in China addressed the fruit juice-drug interactions based on various randomized controlled trials that studied the biochemical and physiological effects of the interactions of drugs and fruit juices other than grapefruit juice.
The review article published in the Journal of Food and Drug Analysis included 46 randomized controlled trials. The researchers found 22 juice-drug combinations that showed potential clinical relevance. They observed some drug interactions that were positive while others triggered serious events.
The fruit juice-drug combinations may produce beneficial or harmful effects
The fruit juices contain a variety of active ingredients that may affect the metabolism and transport of some drugs. A positive food-drug interaction may be due to a better absorption and bioavailability of the drug when it is consumed with a certain food.
The researchers found beneficial juice-drug interactions for orange juice and the iron supplement ferrous fumarate; lemon juice and Tc-tetrofosmin used for cardiac imaging; pomegranate juice and iron during hemodialysis; cranberry juice and H. pylori medication; blueberry juice and etanercept for autoimmune diseases; lime juice and antimalarial medicines, and wheatgrass juice and chemotherapy.
The potential adverse events are caused when the drug interaction interferes with the body's ability to absorb the drug, reducing the drug 's bioavailability. A drug's bioavailability refers to its ability to be absorbed and circulated in the body. In some cases, the bioavailability of drugs increases to the point of causing toxic effects due to fruit-drug interaction.
Some of the important adverse fruit-drug combinations included in this review are apple juice and the antihistamine fexofenadine and beta blocker atenolol; orange juice and antihypertensive drug aliskiren, beta-blockers atenolol and celiprolol, and anti-inflammatory drug montelukast; pomelo juice and the vasodilator sildenafil; and grape juice and immunosuppressant cyclosporine.
The studies showed serious events due to an increased bioavailability in fruit juice-drug combinations such as Seville orange juice and antihypertensive drug felodipine; pomelo juice and cyclosporine, and orange juice and aluminum-containing antacids. The occurrence of so many fruit juice-drug interactions suggests that when in doubt, it would be wise to take the medicines with water instead of fruit juices.
A complex mechanism of action controls fruit juice-drug interactions
There are mainly three important mechanisms controlling the drug interactions. Firstly, there are proteins in our body known as organic anion transporting polypeptides (OATP) that act as drug transporters and help move drugs into cells for absorption. Research shows that certain substances in fruit juices block the action of OATP resulting in reduced absorption of the drugs.
Secondly, an enzyme, intestinal cytochrome P450 3A4 (CYP3A4), plays an important role in drug metabolism. The CYP enzymes are responsible for deactivating most drugs either directly or by excreting them from the body.
Some studies show that the activity of CYP may increase or decrease because of enzyme inhibition caused by some drugs. The changes in CYP enzyme activity affect drug metabolism and clearance, which is the main reason for serious drug reactions.
Similarly, natural compounds in fruits may inhibit or induce the activity of CYP enzymes. For instance, nutrients in grapefruit juice bind to the enzyme in the intestine and reduce the number of binding sites on the enzyme, which causes a reduced metabolism of the drug and an increased level of the drug left in the blood for a longer period.
Finally, permeability glycoprotein (P-gp), is an important protein located in the border of the cell that pumps foreign substances out of the cells. The main function of P-gp is to regulate the distribution and bioavailability of the drugs. Some food components inhibit the P-gp action leading to high plasma levels of the drug.
This review shows that apple juice and orange juice did not have significant inhibitory effects on CYP3A4 and P-gp compared with the grapefruit juice. On the contrary, apple juice and orange juice showed long-lasting inhibitory effects on drug absorption mediated by OATP. The other fruit juices such as pomelo, grape, lemon, pomegranate, cranberry, blueberry, lime and wheat grass juices have a similar mechanism of action leading to drug interactions.
The strength of juice-drug interactions depend on many factors
The volume and type of juice play a role in the strength of drug interaction. Usually, the more juice consumed, the stronger the drug interaction.
The fruit variety and the time between drug intake and juice consumption may also influence the extent of drug interaction. In addition, the studies suggest that age, height, and sex as well as genetic differences of the enzymes in individuals, play a significant role in the strength of drug interactions.
The fruit-drug interactions apply also to the whole fruit
Previous studies have shown that the commercially available grapefruit juice and the whole grapefruit cause similar drug interactions. There is currently no direct comparison between fruit juices and whole fruits for other fruits. However, researchers suggest that if there are any concerns about a fruit juice-drug interaction, they should be applicable to the whole fruit as well.
Elderly adults and adolescents are at a higher risk
The use of over-the-counter medications and prescription drugs in teenagers and young adults who practice self-care and self-medication and combine these drugs with a high consumption of fruit juices puts them at a potential risk of juice-drug interactions.
Furthermore, the elderly population usually takes several prescription drugs. Consuming fresh fruits as part of a healthy diet by the elderly adults while taking medications makes them susceptible to fruit-drug interactions. Therefore, pharmacists and healthcare professionals should minimize the occurrence of adverse events by educating patients about potential fruit-drug interactions.
In conclusion, researchers have found that orange, apple, and other fruit juices, in addition to grapefruit juice, alter the absorption of certain drugs. Although this review article did not observe severely detrimental fruit-drug interactions, except for grapefruit juice, the authors stress the need for patient education to minimize any adverse juice-drug interactions. This is an interesting and clinically significant issue that warrants more detailed research in the future.
Written by Preeti Paul, MS Biochemistry
Reference: Meng Chen et al. Food-drug interactions precipitated by fruit juices other than grapefruit juice: An update review. Journal of Food and Drug Analysis 26 (2018) SS61-SS71. Doi.org/10.1016/j.jfda.2018.01.009