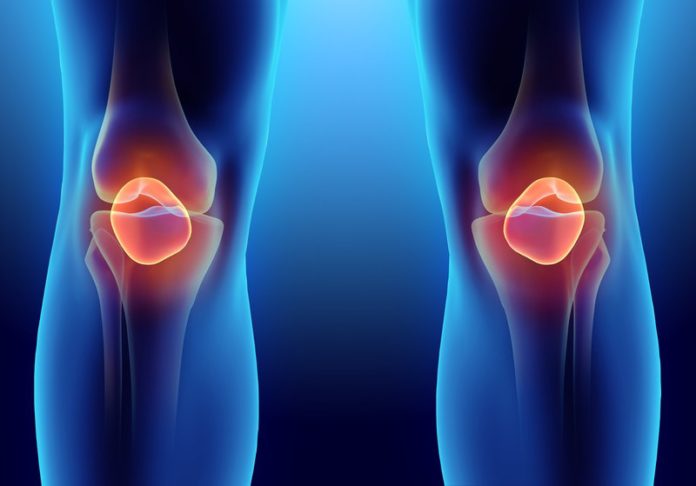 Arthroscopic knee surgery is one of the most common orthopedic operations conducted, however, scientific evidence regarding the efficacy of the operation is lacking. Researchers investigated how effective arthroscopic knee surgery is across populations to determine its value and if other surgical directives should be explored.
Arthroscopic knee surgeries are one of the most common orthopaedic operations, and the most common orthopaedic operation performed in the Unites Kingdom's National Health Service (NHS). Most of these surgeries are conducted for meniscal repair. Menisci are structures that have primary roles in load bearing and shock absorption in the knee. Abnormalities can result in immediate pain and an increased likelihood of developing osteoarthritis at a later age.
Operations on meniscus tissue involve resection, repair or replacement. Tissue deemed irreplaceable can be resected, in an effort to reduce pain following tissue resection. However, the missing tissue can lead to greater force on the bones of the knee and lead to earlier emergence of osteoarthritis. As such, repair and replacement are preferred, when possible. Repair can be done by suturing tears or implanting fixation devices, whereas replacement uses biocompatible materials to provide a substitution for the meniscus. Though the non-invasiveness and quick recovery time make it a popular procedure, there still lacks clinical evidence comparing its effectiveness to other treatment methods.
In a study published in The American Journal of Sports Medicine, Monk and colleagues conducted a systematic review of meniscal tear treatments and patient outcomes. No restrictions were placed on age of patient or type of tear, but studies that focused on other knee injuries, involved any patients without meniscal tears or lacked outcome data were not included. Two independent authors assessed studies for quality and extracted data to limit bias in study inclusion.
The review did not provide evidence to support or refute current treatment strategies for meniscal complications. Evidence showed no significant benefit of arthroscopic knee resection as opposed to nonsurgical treatment methods, however, when patients did not respond to physical therapy, arthroscopic resection did generally prove successful. No studies compared arthroscopic repair against non-operative methods, and while studies exist comparing different methods of repair, there is no evidence of a clear optimal technique. There was some indication that arthroscopic replacement was superior to non-operative treatment, but its novelty limited the available evidence.
In conclusion, there lacks evidence to suggest that arthroscopic knee surgery is superior to other treatment methods, and further studies should be done to better inform physicians and the public of effective techniques, particularly with regards to arthroscopic repair and replacement. Physicians should take this information into account when recommending a course of action and reconsider traditional concepts of arthroscopic knee surgery.
Written By: Wesley Tin, BMSc