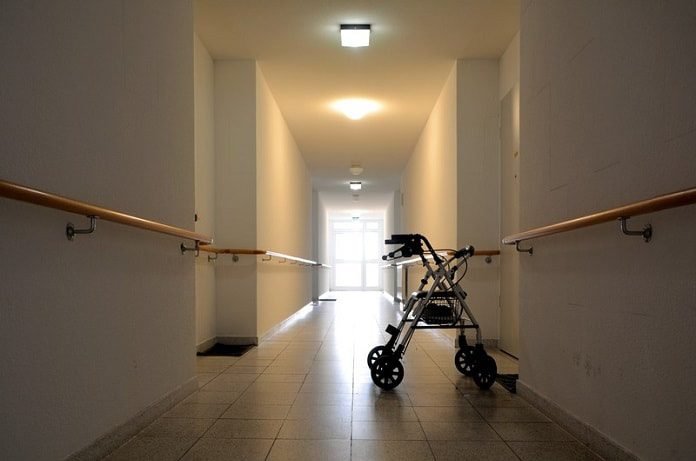 Investigators examining biomarkers for mild cognitive impairment (MCI) have zeroed in on dual-task gait testing, a tool that involves walking while simultaneously performing a cognitive challenge, as a means to detect patients with MCI, who are at high risk of dementia.
Early diagnosis provides an opportunity for early intervention, improved guidance for care givers and more accurate prognosis. For differential diagnosis, biomarkers are important, particularly in non-demented subjects with MCI. MCI is associated with an increased risk of positive Alzheimer's disease (AD) biomarkers with an annual conversion rate of 5 – 17% to AD.
AD is the most common cause of dementia in the elderly. Current drugs only provide modest positive effects on cognitive decline and current neuroimaging, neuropathological and biochemical studies have established that the pathophysiological process of AD is initiated years or decades before cognitive decline. The failure of therapeutics may be attributed to initiation of therapy when there is evident cognitive impairment, where neuronal injury and synaptic dysfunctions have advanced beyond a point of damage reversal or in other words, treatment was too late.
Identifying subtle cognitive changes before full blown dementia or examining surrogate biomarkers of AD pathology are ways of identifying at risk patients and intervening to slow down neuropathogenesis. It was identified, through large cohort studies, that impairment of the motor system, particularly, a slow gait is evident during this early phase of AD- and non-AD- associated dementia. This was based on the knowledge that motor systems and cognition share common brain networks, particularly in the temporal and pre-frontal areas of the brain.
To investigate whether motor control can be used as a surrogate marker or a biomarker, a group led by Manuel M. Montero-Odasso at the Parkwood Institute, London, Canada, hypothesized that patients who progressed to dementia would have greater changes in gait during dual-task performance due to concurrent cognitive challenge, termed, dual-task gait cost. The investigators included 112 patients, with an average age of 76 years of whom 51% were men and followed their gait and dementia for 6 years between 2007 and 2016.
Gait assessment was made using an electronic walkway that assessed spatial and temporal parameters. A neuropsychological test battery was administered to characterize MCI and track progression to dementia. The study found that dual-task gait testing was associated with the progression of dementia in older adults with MCI. Patients in the study who scored high on the dual-task gait cost while counting backward and naming animals were found to have an increased risk of dementia. In the brain, the frontal-hippocampal and pre-frontal-striatal circuits that control episodic memory and executive function respectively also regulate gait control. These cognitive domains were affected in the patients studied in the trial.
The non-invasive nature of this testing tool is simple in design, cost-effective and is comparable to cognitive testing. Gait testing can be easily applied in a clinical setting, for screening patients who may benefit from early treatment and therefore could be a candidate motor biomarker of progression to dementia.
Written By: Joseph M. Antony, PhD