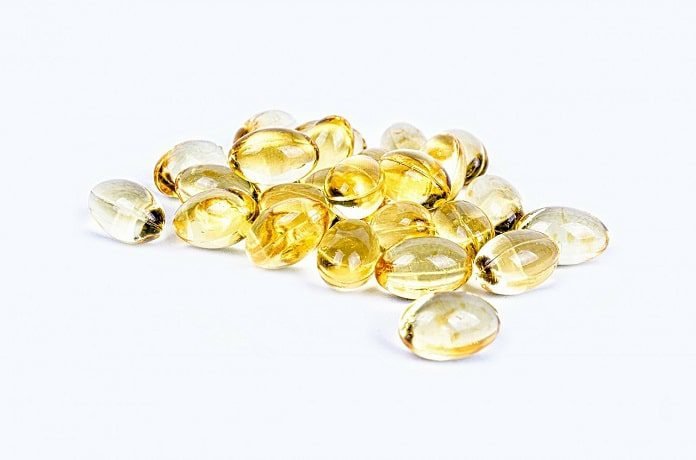 Los suplementos de vitamina D son populares para osteoporosis y la prevención de fractura ósea. En un recién estudio, los investigadores examinaron si suplementos de vitamina D tienen un papel real de salud ósea.
La deficiencia de vitamina D ha sido conectada hace mucho tiempo al desarrollo de osteoporosis y fracturas ósea. Suplementos de vitamina D están recetadas mucho para prevenir y tratar osteoporosis en adultos mayores desde esta población está en riesgo alto de recibir menos vitamina D de sus dietas.  A pesar el uso común de vitamina D, varios de estudios indican que sus dosis alta no puede ser tanto útil cómo presumido para la salud ósea.
Un estudio publicado en The Lancet Diabetes & Endocrinology examinó si las dosis altas de suplementos de vitamina D pueden prevenir fracturas ósea y mejorar la densidad ósea. Los investigadores examinaron minuciosamente la literatura científica y sacaron todas las publicaciones relevantes. Escogieron todos estudios donde adultos que tienen 18 años o mayor recibieron 800 IU por día o mayor de vitamina D. Los investigadores analizaron data derivada de 81 ensayos controlados alterizados y mas que 50,000 participantes. Ellos examinaron reportas con respecto a fracturas de cintura o fracturas ósea y una disminución de la densidad ósea.
El estudio descubrió que adultos que recibieron suplementos de vitamina D no mejoraron su salud ósea. No fue una reducción en el número de fracturas de cintura o fracturas ósea total y ninguna subida en medidas de la densidad ósea mineral. Estas resultas estaban las mismas para dosis bajas de vitamina D como un suplemento sólo.
Los autores reportaron unas restricciones de sus método de análisis, surgiendo de limitaciones metodológicas en unos de los estudios incluidos. Sin embargo, concluyeron con confidencia que no hay necesidad para recetar suplementos de vitamina D a todos los adultos.
Los autores indican que una revisión de las directrices clínicas actuales es necesitada. Disienten  y avisan que estos encuentros no incluyen poblaciones populares de personas con riesgo alto a desarrollar la deficiencia de vitamina D, como mujeres embarazadas o bebes de amamantamiento.
Escrito de: Marina Chemerovski-Gilkman, PhD
Traducido de: Danielle Dinally (DD)
Cita de Referencia: Bolland MJ, Grey A, Avenell A. Effects of vitamin D supplementation on musculoskeletal health: a systematic review, meta-analysis, and trial sequential analysis. Lancet Diabetes Endocrinology. 2018.