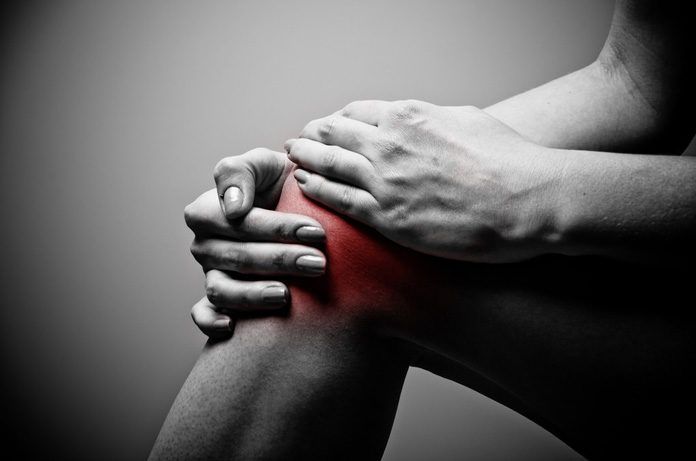 Prolotherapy is a treatment for osteoarthritis that involves injections into or around the articular space to promote regeneration and repair. Scientists researched whether intra-articular injections had negative consequences and how they compared to periartular injections for treating knee osteoarthritis.
Osteoarthritis is a degenerative disease that affects the aging population. It manifests in joints, causing inflammation, pain and eventual loss of function. Current treatments involve physical therapy, medication, intra-articular injection of steroids and lifestyle changes to manage pain and symptoms. A common site of osteoarthritis is the knee and in severe cases total knee arthroplasty, or knee replacement, may be required to restore function.
A new alternative to knee arthroplasty is prolotherapy. Prolotherapy involves the injection of materials into (intra) or around (peri)the articular space to promote repair and regeneration of tissue in the joint. A common injection material is dextrose, which can initiate healing of damaged tissue. Studies have shown significant improvements in swelling, pain and range of motion after prolotherapy. One point of contention is whether intra-articular or periarticular injections are best. Intra-articular injections are concerning due to breaching of the joint capsule and potential damaging effects from the physical insertion of the needle. They may, however, provide better uptake of the injected material. Researchers set out to determine which prolotherapy method is superior.
In a recent study published in the Journal of Pain Research, Rezasoltaniand colleagues investigated whether periarticular or intra-articular prolotherapy was superior for treating patients with knee osteoarthritis. 104 patients with chronic knee osteoarthritis were divided into two treatment groups; one received periarticular dextrose injections, and the other received intra-articular dextrose injections. Participants had to have chronic, grade 2 or higher osteoarthritis and be older than 50 years of age. Follow up visits were scheduled at 1, 2, 3, 4 and 5 months post treatment to investigate pain, disability and range of motion.
Patients who received periarticular prolotherapy showed reduced pain and knee disability compared to patients that received infra-articular injections. Periarticular injections were associated with significantly improved pain scores compared to intra-articular injections, as well as improved function in active movements, such as walking and travelling up and down stairs. Periarticular injections avoid potential complications of intra-articular injections, such as the risk of infection, hemarthrosis (bleeding into joint spaces) and post-injection pain.
In conclusion, the findings indicate that periarticular injections are favorable to intra-articular injections, as they produce superior outcomes while avoiding potential adverse effects and complications.
Written By: Wesley Tin, BMSc
Rezasoltani, Z., Taheri, M., Mofrad, M. K., &Mohajerani, S. (2017). Periarticular dextrose prolotherapy instead of intra-articular injection for pain and functional improvement in knee osteoarthritis. Journal of Pain Research,Volume 10, 1179-1187. doi:10.2147/jpr.s127633