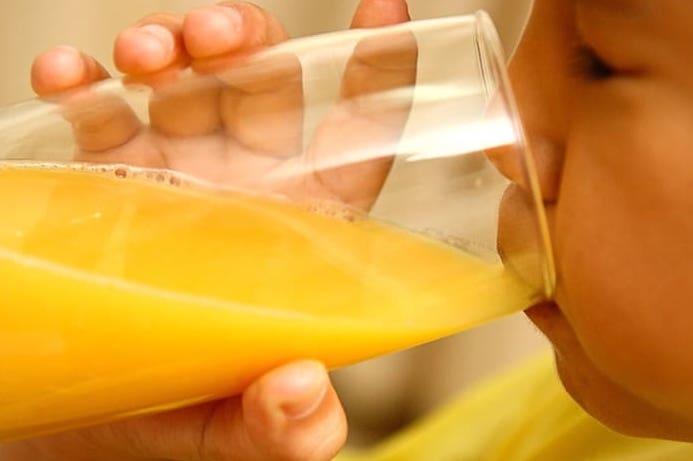 Researchers investigated whether the frequent consumption of juice and carbonated beverages results in tooth erosion among preschool children.
Tooth damage in children can be caused by dental or tooth erosion. Tooth erosion is the loss of tooth structures, like enamel and dentine, through a chemical process that does not involve bacteria. The damage may range from a barely noticeable loss of surface luster that is obvious on clean, dry enamel to the partial or the complete exposure of dentine wherein a yellow color can be observed through the thin overlying enamel.
A chemical process (acid) without bacterial involvement can cause tooth erosion. Furthermore, the acids responsible for dental erosion can be of intrinsic or extrinsic origin and might progress rapidly in the primary teeth than to the permanent teeth because of the thinner enamel layer in the primary teeth. Tooth erosion can lead to conditions such as dental hypersensitivity, eating difficulties, altered occlusion, poor esthetics, pulp exposure, and dental abscesses.
It was found that the prevalence of tooth erosion is higher in older children and it is easier to detect. Moreover, studies have shown that boys exhibited more erosive lesions of the teeth than girls. Only a few studies in Saudi Arabia have been carried out on the prevalence of dental erosion in primary teeth. It is also believed that the consumption of acidic fruits, fruit juices, and carbonated drinks is directly correlated to tooth erosion in children and adolescents. Additionally, the timing of the consumption of acidic beverages is vital in the occurrence of tooth erosion. There is a reduction of saliva during bedtime, which leaves the teeth more vulnerable. Hence, an acidic evening diet will cause more destruction to tooth structure at night.
Tooth erosion awareness is low compared to other dental disorders. Therefore, it is crucial to assess the prevalence of tooth erosion in preschool children, especially that the primary teeth are a strong predictor of DE. The authors focused on determining the prevalence of tooth erosion and its association to commonly used beverages and snacks among 3 to 5 years old preschool children in Riyadh, Saudi Arabia.
Al-Dlaigan and colleagues published their article in Nutrition Journal, where they selected 388 preschool children ages between 3 and 5 years old from different schools. They examined the surfaces of each tooth for erosion and recorded the level of tooth wear. They gathered the data on frequently used beverages and snacks through questionnaires that were completed by the parents.
Their results indicated that out of the 388 children, 47% exhibited low erosion, 10% presented moderate erosion, and 4% presented severe erosion. However, there was no statistically significant difference in the level of tooth erosion between boys and girls. In addition, 60% of the children regularly consumed juice drinks, and 84% of those children showed tooth erosion prevalence with a strongly significant association.
In conclusion, there was an association between the prevalence of tooth erosion and the frequency of citrus and carbonated juice that was consumed by the preschool children in Saudi Arabia.
Written by Alexa Deano
Reference: Al-Dlaigan, Yousef H., Laila A. Al-Meedania, and Sukumaran Anil. "The influence of frequently consumed beverages and snacks on dental erosion among preschool children in Saudi Arabia." Nutrition Journal 16.1 (2017): 80.