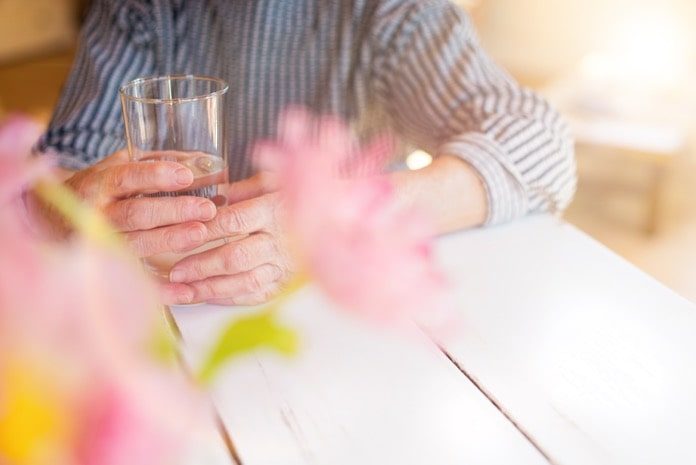 A recent study has shown extremely promising results highlighting the success of combining a targeted therapy and chemotherapies to treat acute myeloid leukemia in older patients.
Acute myeloid leukemia is a type of blood cancer that originates in bone marrow, the site for the formation of blood cells in the body. This type of cancer occurs due to abnormal changes within myeloid cells. In normal cases, myeloid cells give rise to white blood cells. However, abnormal changes in myeloid cells lead to their aggressive and unrestricted growth.
Based on how fast the cells grow, different types of leukemia's can be classified as acute myeloid leukemia (AML) or chronic myeloid leukemia (CML). AML is usually diagnosed at a very late age – with the median age of diagnosis at 67 years.
Acute myeloid leukemia in older patients presents unique challenges
Although chemotherapy can lead to remission, some weaker older patients present a unique challenge since they cannot tolerate harsh chemotherapy. For this reason, many pharmaceutical companies are trying to develop gentler but effective therapies to come up with gentler but effective treatment options for older acute myeloid leukemia patients.
Combining chemotherapy and targeted therapy resulted in remission in many patients
In a collaborative study sponsored by Genentech and Abbvie, researchers from Dana-Farber Cancer Institute in Boston, Massachusetts in the United States reported near-complete to complete remission in 70% of AML patients who were treated with a combination of Venetoclax with either decitabine or azacitidine. This was a phase-1 multicenter, clinical trial that enrolled 145 patients who were treated with this combination with a median age of patients being 74 years. The results were published in the journal Blood.
Whereas Veneteclox was given orally at doses of 400, 800, or 1200 mg, decitabine or azacitidine was administered by injection at doses of 20 mg/m2 and 75 mg/m2. All the enrolled patients had never received any treatment and almost half (49%) of the patients enrolled had abnormal cellular makeup that increases their susceptibility to AML and reduces their likelihood to respond to treatments. Despite this, the median overall survival of 17.5 months was reported for patients. However, the therapy did result in some side effects that included nausea, diarrhea, constipation, lowering of neutrophils, fatigue, decreased appetite, and decreased white blood cell count.
The FDA has granted quick regulatory approval
Venetoclax is a targeted therapy that inactivates the BCl-2 protein, which prevents the death of cancer cells. Azacytidine, on the other hand, acts by reactivating tumor suppressors – which are genes that act as "brakes" in dividing cells and preventing the uncontrolled growth of cells. In cancer cells, these genes get silenced by DNA methyltransferases. Azacytidine inhibits DNA methyltransferase, thus reactivating the useful brake proteins.
Given the encouraging results from the study, the US Food & Drug Administration (FDA) has granted permission for quick regulatory approval. A phase-3 clinical trial comparing Azacytidine alone or in a combination of Venetoclax has been initiated.
Written by Vinayak Khattar, Ph.D., M.B.A.
Reference: DiNardo, C. D., Pratz, K., Pullarkat, V., Jonas, B. A., Arellano, M., Becker, P. S., . . . Letai, A. (2018). Venetoclax combined with decitabine or azacitidine in treatment-naive, elderly patients with acute myeloid leukemia. Blood. doi:10.1182/blood-2018-08-868752