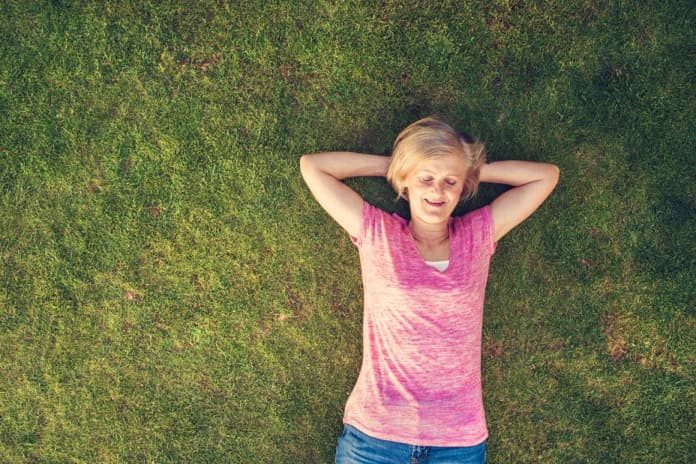 Hot flashes during menopause are usually more severe in breast cancer survivors than in the general female population. Hormone-replacement therapy is a traditional treatment for hot flashes, but many women cannot tolerate these drugs. A recent study explored the use of oxybutynin for reducing hot flashes.
Hot flashes are a common symptom of menopause. Menopause occurs when a woman's menstrual cycle stops. This can happen naturally or can be induced by certain drugs and disease states. Chemotherapy can bring on early menopause. Antiestrogen drugs used in breast cancer treatment, such as tamoxifen and aromatase inhibitors, can increase the frequency and severity of hot flashes. Breast cancer survivors may experience more intense and frequent hot flashes than the general female population.
Not all women can or want to undergo hormone-replacement therapy
If lifestyle modifications are insufficient to provide relief, women experiencing hot flashes will search for medical treatments. The most common drug for treating hot flashes during menopause is hormone-replacement therapy. The cause of menopausal symptoms comes from the decrease in estrogen circulating in the woman's body. Supplementing with estrogen removes the cause of the symptoms.
Not all women can or want to take hormone-replacement therapy. Particularly, breast cancer survivors should avoid hormone-replacement therapy. Other treatment options are required for breast cancer survivors that cannot tolerate the severity of their hot flashes. Women who experience a lower quality of life due to their hot flashes need safe and effective treatment options.
Previous studies indicate oxybutynin may be useful in reducing the severity of hot flashes
Previous studies have shown that oxybutynin may be useful in reducing the intensity and severity of hot flashes. Oxybutynin is an anticholinergic drug used for treating an overactive bladder in men and women.  The use of oxybutynin for hot flash relief could be a potential off-label use.
A study led by two oncologists from the Mayo Clinic in Rochester, Minnesota explored the effects of oxybutynin on hot flashes. The main focus of the study was to determine if oxybutynin was better than a placebo in reducing hot flashes.
Women were recruited into the study if they were experiencing 28 or more hot flashes per week over more than one month. The women recruited in the study were affected enough by their hot flashes that they were seeking relief through medication. Among the 150 recruited women, 62% were breast cancer survivors taking tamoxifen or an aromatase inhibitor. Two groups of women received two different doses of oxybutynin, and the third group received a placebo.
Decreases in hot flashes with oxybutynin
The results of this study were presented at the 2018 San Antonio Breast Cancer Symposium in December. Women in the oxybutynin groups experienced decreases in hot flashes compared with the placebo-treated participants.  These women also experienced an increase in their overall quality of life. Patients receiving oxybutynin were also less affected by their hot flashes during sleep and in their work and social and leisure activities when compared with the placebo-treated patients.
Long-term effects of oxybutynin have not been established
Oxybutynin for hot flash relief has shown interesting results in this study and in previous studies. The long-term effects of oxybutynin have not been established in this group of women. Data from the use of oxybutynin for urinary incontinence have revealed a decrease in cognition as a possible long-term side effect. Menopausal women are in a vulnerable age group, and long-term cognitive decline can be concerning.
This study confirms previous reports on the effectiveness of oxybutynin for the relief from hot flashes but does not elaborate on the potential long-term side effects. Breast cancer survivors are particularly vulnerable to hot flashes due to their exposures to chemotherapy and treatments that worsen hot flashes. These women also cannot safely take hormone-replacement therapy because of the increased cancer risk associated with estrogen supplementation in breast cancer survivors.
Further studies with a greater number of participants are required to confirm the positive results of oxybutynin on hot flash relief. Lastly, studies offering a longer duration of treatment and follow-up are necessary to evaluate the safety profile of oxybutynin.
Written by Jessica Caporuscio, PharmD
References:
Dangor J. Oxybutynin lessens hot flash frequency, improves breast cancer survivor quality of life, Mayo-led study finds. Mayo Clinic News Network. 2018. URL: https://newsnetwork.mayoclinic.org/discussion/oxybutynin-lessens-hot-flash-frequency-improves-breast-cancer-survivor-quality-of-life-mayo-led-study-finds/
Pinkerton, JV. Merck Manual Professional Version. Menopause. https://www.merckmanuals.com/en-ca/professional/gynecology-and-obstetrics/menopause/menopause
Oxybutynin. Lexi-Drugs. Lexicomp. Wolters Kluwer Health, Inc. Riverwoods, IL. Available at: http://online.lexi.com. Accessed January 2, 2019.