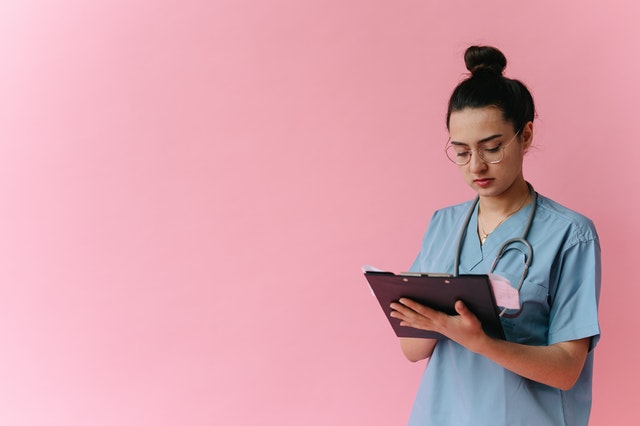 The process of deciding one's career path can be difficult enough. Especially, when you're talking about a career path that happens to involve a large array of options, entry points, and specialties. We know it can quickly become overwhelming. Thankfully, it's more than possible to make sense of what can be a confusing landscape to some people and take effective first steps into a fulfilling nursing career.
Nursing Careers: How to Choose?
Once you know you are interested in pursuing nursing, it's time to explore the various ways that you can achieve your career goals. It's important to invest time and effort into the process of planning your nursing trajectory. Below are four vital steps that will aid you in determining the best route for you.
Understand Your Options
Making an informed decision has to start with an understanding of the options available. Take the time to research what's out there. There are many resources available to help you better understand the nursing landscape. Different types of higher education degrees can initiate your nursing career, and each presents certain advantages and disadvantages.
Two-year degrees and certificate programs offered at community colleges or technical schools can provide an accessible entry point. Four-year bachelor programs act as an alternative route and make higher-salaried opportunities attainable. If you already have a bachelor's degree and don't want to wait four more years to get your nursing degree, there are a number of online accelerated BSN programs which are fast tracks to becoming a registered nurse in as little as 16 months. This can also be a strategic option if you plan to specialize in a particular area by continuing your schooling and obtaining additional degrees down the road.
There are a number of nursing career resources that are easily accessible and can provide helpful information to better understand what educational routes are available and how they compare to each other.
Get to Know How the System Works
The more you know about the pipeline, the easier it will be for you to make an informed plan. It's one thing to read online guides and blog posts, but it's another to get a first-hand glimpse or authoritative advice from the professionals and higher education outlets available to you.
Scheduling time to speak with a professor in a nursing degree you're considering, or to admissions personnel at a school that offers a nursing program, can help you round out your knowledge and contribute to a better decision-making process.
Look at What Specialties Might be Available
Part of what broadens the nursing field is the variety of specialties and sub-fields that exist within it. Most levels of nursing can be specialized with further education and it's important to research what directions or certifications might prove most strategic if you have an idea of what specialties might interest you down the road. As an example, obtaining a Nurse Practitioner graduate degree allows you to pursue a number of specialties that include Psychiatric Mental Health, Family Nursing, Adult-Gerontology, Emergency Nursing, Pediatrics, and more.
Know Yourself
Investing time in understanding your personal strengths and weaknesses will go a long way to helping you make an efficacious, fulfilling nursing career choice. Research what strengths are useful for nursing careers and which specific nursing field routes might benefit from different skills.
This isn't an exhaustive list, and nursing careers vary widely across the field in terms of ideal personalities, aptitudes, and skills that might fit different roles. Spending the time not only assessing your interest but also your natural skill set, can provide a valuable indicator as you decide the most strategic educational route for your situation.
Seek Advice
As mentioned briefly above, some of the best resources you can take advantage of while engaging in this process can be other people. Talk to nurses currently in the profession. Ask to shadow a nurse in your area or in a practice type you think might be a good fit for you. Speak to friends or connections that are currently undergoing nursing education, or who have recently entered the field.
If you don't know anyone in those positions, asking a local nursing program if you could get in touch with a recent graduate can be an effective way to gain new insights. Oftentimes, getting exposure to the nuances of various types of nursing roles can help you narrow down both what you like and what you do not. This allows you to save valuable time and money in your education process.
Take the Pressure Off
This list would be incomplete without a final note: there's not as much reason to worry as you think. Nursing is a highly diverse field that allows for a lot of movement. It is rife with opportunities to change, shift, and hone your career path.
One advantage of nursing is that the onboarding process necessary before beginning a career or seeking first employment can be relatively short and require a smaller investment of initial time and resources than other careers. This allows you to test the waters and gain experience while determining where you would like your career to progress. Take your nursing career one step at a time, and employ the tips above to jump-start your entry.
Photo by Thirdman from Pexels
---
The editorial staff of Medical News Bulletin had no role in the preparation of this post. The views and opinions expressed in this sponsored post are those of the advertiser and do not reflect those of Medical News Bulletin. Medical News Bulletin does not accept liability for any loss or damages caused by the use of any products or services, nor do we endorse any products, services, or links in our Sponsored Articles.