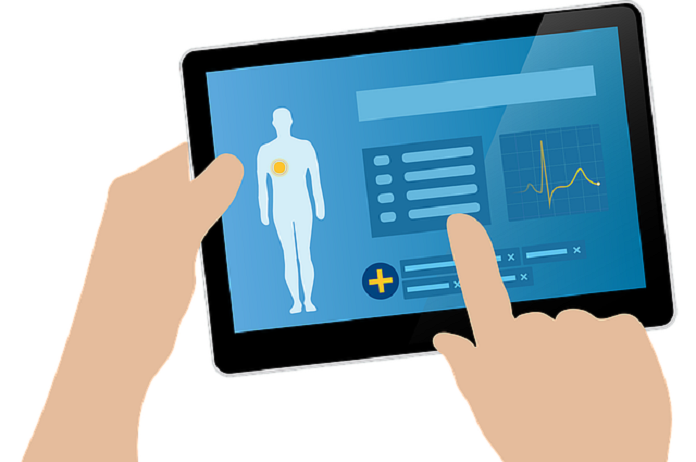 Researchers propose to use an app to more quickly identify coronavirus cases.
As news of COVID-19 continues to spread, people are looking for ways to decrease their risk of contracting the virus. The medical community is working tirelessly to reduce the spread of the virus to the more vulnerable populations.
The prevalence of mobile devices in society enables them to be unique tools for healthcare professionals. Currently, healthcare professionals' access to point-of-care tools has significantly increased due to mobile apps. These provide benefits such as better decision making and improved patient outcomes. 
Researchers from the medical college of Georgia at Augusta are working to combine the ease and flexibility of an app with the technological powers of machine learning to create an app that can identify potential coronavirus cases. The app would also potentially help to decrease the spread of the virus.
To develop the app to detect coronavirus, researchers collected data based on the CDC's flowchart to identify and assess 2019 novel coronavirus. The data collected includes basic travel history and common symptoms of coronavirus, such as fever, cough, shortness of breath, and pneumonia. This will compromise the preliminary screening results and possible early identification of the coronavirus.
The data will then be processed by machine learning, using an algorithm to classify each app user as no risk, minimal risk, moderate risk, and high risk. Then it would alert nearby healthcare facilities if a health check was needed. For patients with limited or no ability to transport themselves to a medical facility, it would notify mobile healthcare units of the need.
The researchers would also be able to use the app to detect coronavirus data to identify towns or regions that are hotspots. This will better help healthcare officials to direct help and resources to the areas of greatest need while giving researchers important information to help them learn how the virus spreads.
Based on the success of this app to detect coronavirus, researchers would be able to develop apps in the future for novel viruses and diseases. It could even be used as a screening device for large community or sporting events.
Dr. Arni S.R. Srinivasa Rao, the study's corresponding author said in a press release, "We wanted to help identify people who are at high risk for coronavirus, help expedite their access to screening and to medical care and reduce the spread of this infectious disease. People will not have to wait for hospitals to screen them directly. We want to simplify people's lives and calm their concerns by getting information directly to them."
When the app to detect coronavirus is ready, it will be available in app stores for apple and android.
Written by Rebecca K. Blankenship, B.Sc.
References:
1. Rao A, Vazquez J. Identification of COVID-19 Can be Quicker through Artificial Intelligence framework using a Mobile Phone-Based Survey in the Populations when Cities/Towns Are Under Quarantine. Infection Control & Hospital Epidemiology. 2020:1-18. doi:10.1017/ice.2020.61
2. Ventola CL. Mobile devices and apps for health care professionals: uses and benefits. P T. 2014;39(5):356–364. 
Image by mcmurryjulie from Pixabay