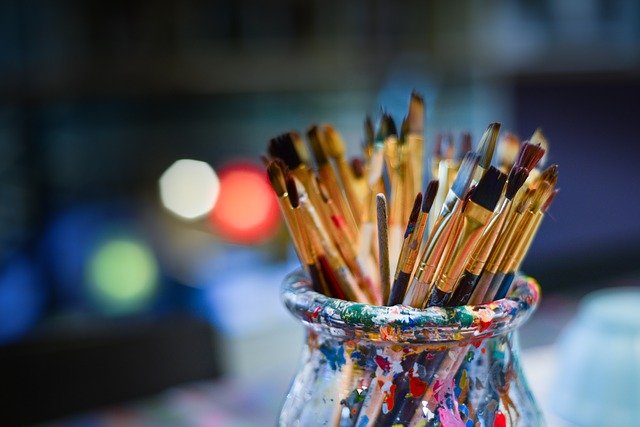 While addiction treatment majorly focuses on detoxifying, counseling, and other types of treatment, art therapy has also proved to be effective. Often used as a complementary form of treatment, art therapy can be an effective healing tool for people dealing with mental health issues and trying to achieve sobriety. It helps boost self-esteem and release stress and tension. Whether it is drawing, writing, painting, coloring, or any other form of art, you do not have to worry that your work is not exhibit-worthy. This is a form of treatment for you to distract and express yourself. You only need to be open-minded and willing. Below are the benefits of art therapy in treating addiction.
Developing a New Healthy Hobby
One of the effects of substance abuse is that it takes a lot of your time. However, when in recovery, art therapy can help you find a way to fill all that time you were spending on alcohol and substance abuse. If you are not sure which art to go with, it is okay to explore. Try painting, photography, drawing, coloring, or anything else. You will soon find what you enjoy the most, and you can dedicate your time to that. One of the benefits of art is that when you involve yourself, your body automatically releases dopamine. This is a feel-good chemical that enhances your mood, and you no longer have to rely on drugs or alcohol for that.
Communicate Visually
When someone chooses to go to rehab, the first day can be challenging. You are not sure how to express yourself in a new environment. Understandably, you are surrounded by strangers, yet you are dealing with a personal issue. It can be difficult to open up. Art therapy is an excellent way to express yourself as you get accustomed to your new surroundings. Fortunately, staff members in a recovery center are patient people. They have dealt with multiple addictions and mental health issues, so they know some people take time to get accustomed. They will allow you to adjust as they find ways to help you deal with your challenges. View more on how a recovery center can develop a personalized treatment plan for your case.
Can Help Prevent a Relapse
The primary aim of a recovery center is to prevent a relapse. However, when you go back to society, many things can trigger a relapse from friends, family, etc. Art therapy can help you overcome these temptations. That is because you have something to fall back on whenever you feel lonely, angry, or tempted. Expressing yourself creatively will distract you till the urge to use it again goes away. Also, art is a lifetime thing, and when one hobby becomes too boring, you can explore other things.
Boosts Self-Confidence
One of the causes of addiction is low self-esteem. How you see yourself will influence your actions. Involving yourself in art therapy can give you a sense of achievement and progress. Instead of turning to alcohol or drugs to feel better about yourself, you have art that makes you feel accomplished.
Helps With Personal Discovery
Art therapy can help you get in touch with your true self and dramatically change your life. A common effect of substance and alcohol abuse is self-denial. You, therefore, tend to forget who you are and focus on substances. Art therapy will not only help you reflect on yourself, but it can help tap potential talent you have. For instance, you may find that you are good at painting, and you can either teach it or monetize your art.
Art therapy does not necessarily require guidance from a pro. Even when undergoing an outpatient rehab program, finding artistic ways to express yourself can help you overcome addiction. Just keep in mind that art therapy may also need to be combined with other forms of treatment for you to recover completely.
Image by Rudy and Peter Skitterians from Pixabay