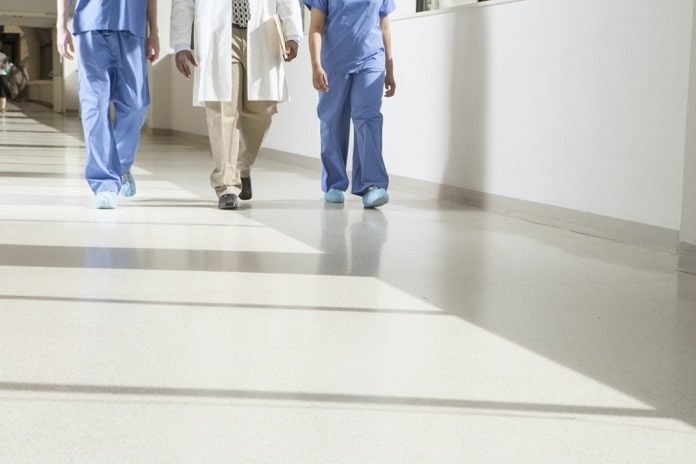 A new study in Ottawa, Canada researched the best length of time to monitor patients in the emergency department after fainting.
Fainting is a common reason why patients are seen in a hospital's emergency department. It is defined as a sudden loss of consciousness caused by a reduced amount of blood flow to the entire brain that is then followed by a complete recovery. The underlying cause for fainting can range from being harmless to serious and life-threatening, such as arrhythmias, internal bleeding, or clots.
Previous studies have suggested that up to half of the serious causes of fainting are missed during the patient's stay in the emergency department and are only discovered after being discharged. As a result, researchers from Canada conducted a study to determine the optimal length of time to monitor a patient in the emergency department after fainting. Their results were published in Circulation.
The prospective observational study was done at six large emergency departments in Canada and included adult patients (aged 16 years and older) who presented to an emergency department within 24 hours of a recent fainting episode. The study evaluated the time to a serious arrhythmic event relative to the time they arrived in the emergency department based on their Canadian Syncope Risk Score (CSRS) of either low, medium or high.
Data was collected on serious outcomes that occurred within 30 days of the patient's fainting episode and then classified as being arrhythmic in nature or non-arrhythmic. These may include outcomes such as arrhythmia, heart attacks, heart disease, lung clots, or internal brain bleeds. The study included 5581 patients with a median time of 1.1 hours from their fainting episode to arrival in an emergency department. 7.5% of patients had a serious outcome occur within 30 days of their emergency department visit and 3.7% of these were arrhythmic in nature.
They found that the number of patients who suffered a serious outcome increased significantly with a higher CSRS risk. Most subjects in the study were low-risk patients and rarely experienced any serious arrhythmic outcomes, especially after 2 hours of monitoring in the emergency department. In the medium and high-risk patients, roughly half of serious arrhythmic outcomes were identified within 6 hours of arriving in the emergency department. However, there was a small proportion of these higher-risk patients that had an arrhythmic outcome after 6 hours.
The study concludes that the optimal duration of monitoring in the emergency department after a fainting episode is 2 hours for low-risk patients and 6 hours for medium and high-risk patients. They recommend that select medium and high-risk patients be considered for continued monitoring after discharge or even a brief hospitalization. This conclusion took into consideration an appropriate balance between excessive monitoring and the ability to detect a serious arrhythmic diagnosis. The researchers hope their findings can help inform patient care decisions in the emergency department.
Written by Maggie Leung, PharmD
References:
Thiruganasambandamoorthy, V., Rowe, B. H., Sivilotti, M. L., Mcrae, A. D., Arcot, K., Nemnom, M., . . . Taljaard, M. (2019). Duration of Electrocardiographic Monitoring of Emergency Department Patients with Syncope. Circulation. doi:10.1161/circulationaha.118.036088
Buchanan, A. (2019, January 21). How long do people need to be monitored after fainting? Retrieved January 28, 2019, from https://www.eurekalert.org/pub_releases/2019-01/toh-hld011719.php