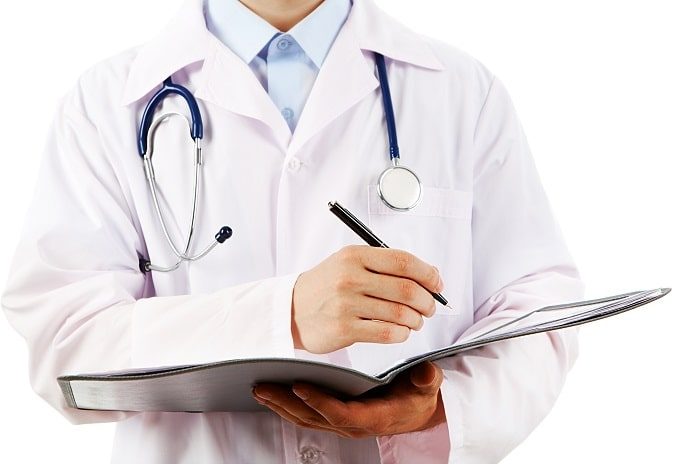 In a recent study, a research team utilized a large malpractice claims database to identify diseases that account for the majority of errors in diagnosis.
The diagnosis of disease is a critical function of healthcare systems worldwide. Errors in diagnosis may have dire consequences for patients and cause disability, or even death in some cases. A diagnostic error happens when the diagnosis is completely missed, delayed without a valid reason, or wrong. The impact of misdiagnosis is hard to determine, and estimates vary greatly among research studies. Current annual estimates of misdiagnosis in the US range from a few tens of thousands to a few million. It is believed that most people are likely to experience an error in diagnosis over their lifetime. In recent years, the World Health Organization (WHO) recognized the importance of this issue and urged research to refine estimates and identify causes and solutions. In a recent study, Dr. David Newman-Toker, director of the Armstrong Institute Center for Diagnostic Excellence, lead a team to identify the most commonly misdiagnosed conditions. Their findings are published in Diagnosis.
Three groups of diseases account for the majority of errors in diagnosis
In their research, the scientists had access to a large database of malpractice claims provided by the Controlled Risk Insurance Company, Ltd. The data available included over fifty thousand closed claims. Among these claims, over eleven thousand were cases of diagnostic errors. The research team narrowed down the analysis even further to consider only errors in diagnosis that resulted in the most severe outcomes for patients, such as permanent injury, and death. These criteria reduced the number of claims to approximately seven thousand. The researchers found that about three-quarters of these cases involved diseases that fall into three big categories, namely vascular events, infections, and cancer. Within these types of conditions, fifteen diseases accounted for nearly half of the errors that caused serious harm. Stroke was the leading condition among vascular events, sepsis among infections, and lung cancer among cancers. The data provided by the claims also revealed that failures in clinical judgment were involved in more than 85% of the misdiagnosed cases and that most of the errors happened in ambulatory settings. Errors in the diagnosis of infections and strokes were more likely to happen in emergency departments, while missed diagnosis of cancers were more of a concern for outpatient clinics.
These findings will help build a new estimate of diagnostic errors in the US
These findings provide information useful to identify areas of clinical practice that are in need of solutions to reduce the risk of diagnostic errors. This analysis also strengthens the growing evidence suggesting that the healthcare system should put more effort into improving bedside diagnostic decision-making by clinicians. This study is only the first step of a three-part project. In the next phase, the researchers will estimate how frequently diseases within the "big three" categories are misdiagnosed. In the last part of the project, the team will estimate the number of people that are affected by errors in diagnosis each year in the US.
Written by Raffaele Camasta, PhD
References:
Johns Hopkins Medicine. Johns Hopkins Medicine Researchers Identify Health Conditions Likely to be Misdiagnosed. https://www.hopkinsmedicine.org/news/newsroom/news-releases/johns-hopkins-medicine-researchers-identify-health-conditions-likely-to-be-misdiagnosed
Newman-Toker, D. E., Schaffer, A. C., Yu-Moe, C. W., Nassery, N., Saber Tehrani, A. S., Clemens, G. D., Wang, Z., Zhu, Y., Fanai, M., & Siegal, D. (2019). Serious misdiagnosis-related harms in malpractice claims: The "Big Three" – vascular events, infections, and cancers. Diagnosis
Singh, H., Schiff, G. D., Graber, M. L., Onakpoya, I., & Thompson, M. J. (2017). The global burden of diagnostic errors in primary care. BMJ Quality and Safety. 26(6) 484-494.