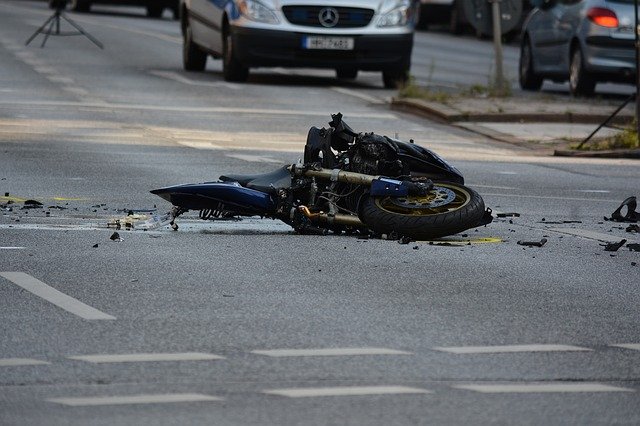 Motorcycles are a cost-effective and efficient way to get around. They take up minimal space, are efficient on fuel, and are a preferred mode of transport for millions.
However, motorcyclists can be at greater risk of injury and death than their car-driving counterparts due to the minimal protection bikes afford their riders. Each year, tens of thousands of motorcyclists are severely injured for reasons such as driver inattention and poor road conditions. When these accidents happen, motorcyclists can experience some of the following injuries.
Road Rash
The Law Offices of Kamela James and other motorcycle accident attorneys have helped many motorcyclists fight for their right to compensation for road rash, a painful injury caused by skidding across a road or abrasive surface.
While many motorcyclists wear protective equipment like boots, pants, jackets, and gloves, road rash can still cause a considerable amount of damage. The damage can even be so severe that surgery is required to repair the damaged areas with skin grafts, and there can also be a high infection risk.
Head Injuries
In many wrongful death cases and personal injury cases involving motorcyclists, head injuries are among the most common injuries. These can occur whether the motorcyclist wears a helmet or not and consist of concussions, abrasions, skull fractures, and even traumatic brain injury (TBI).
Head injuries can range from mild to severe, but all can be life-changing. This can be especially true if someone loses their life due to a TBI or has experienced permanent disabilities from one.
Spinal Injuries
Helmets may provide some protection against severe injuries, but they don't protect from spinal injuries. If you're involved in a motorcycle accident that causes your head to collide with an obstacle, the impact can affect your neck.
Often, spinal injuries result in paraplegia or quadriplegia, causing temporary or permanent disabilities. In either situation, you may be forced to hire a motorcycle accident attorney to fight for compensation to manage your life-changing injuries.
Leg Injuries
Out of all possible injuries to motorcycle riders, injuries to the leg area are among the most common. Your legs are closer to the ground to come into contact with obstacles like roads first, and they may be at risk of fractures if a bike or vehicle is to roll over them. Ligament damage and road rash are also commonly associated with leg injuries.
Leg injuries can be permanently disabling, and those involving road rash may put sufferers at a high risk of infection, further worsening the situation. While many motorcyclists wear motorcycle pants with Kevlar and armor, these robust materials are often not enough to prevent serious injuries entirely.
Arm Injuries
When we slip and fall, our natural instinct is to put our arms out and prevent that from happening. Therefore, motorcyclists ejected from motorcycles in a collision may attempt to protect themselves by putting their arms out in front of them.
By doing so, they may experience road rash, muscular damage, and devastating fractures that have a lasting impact.
While riding a motorcycle is a fun pastime, it can also be a dangerous one when you're surrounded by inattentive road users while riding on poorly maintained roads. Leg injuries, arm injuries, and injuries involving your head, neck, spine, and skin can all be severe enough to require medical and legal intervention.
Image by fsHH from Pixabay 
---
The editorial staff of Medical News Bulletin had no role in the preparation of this post. The views and opinions expressed in this sponsored post are those of the advertiser and do not reflect those of Medical News Bulletin. Medical News Bulletin does not accept liability for any loss or damages caused by the use of any products or services, nor do we endorse any products, services, or links in our Sponsored Articles.