Today, October 10, 2018, is World Mental Health Day. Today is about raising awareness of mental health issues around the world to educate, offer support, and reduce the overall stigma surrounding mental health issues. Whether you have a mental health disorder or not, this day is a reminder to take care of your mental health and well-being.
What is mental health?
Mental health refers to an individual's psychological and emotional well-being. Mental health is just as important as physical health. Mental health problems affect one in four individuals worldwide. There is a wide range of mental health disorders and illnesses including anxiety disorders, mood disorders, eating disorders, dissociative disorders, and more.
Ways to maintain good mental health:
Take care of your body – Good mental health starts with good physical health. Eat three meals a day and drink lots of water to ensure that your body is well-energized and hydrated. What you eat nourishes your whole body (including your brain), so try your best to maintain a healthy, balanced diet. Exercise is an effective way to relieve stress and boost your mood. Physical health also includes getting enough sleep and rest.
Talk about your feelings – Talking is a way to cope with problems. Being able to openly speak to someone else about what is on your mind can provide a sense of relief. Talking to someone can make you feel less alone and provide you with support.
Learn how to manage stress – Stress is inevitable. Therefore it is essential to practice good coping skills and find ways to reduce your stress. Taking time for yourself is necessary to avoid feeling overwhelmed. Find time to determine what helps you best when you are stressed. It can be as simple as a breathing exercise or going for a daily walk. It can also be going out with friends, practising yoga, or volunteering.
Have a positive mindset – Changing negative thoughts to positive ones can improve better feelings of self-worth. For example, instead of saying "I keep messing up," try saying, "I am constantly learning, growing, and improving." In addition, gratitude is associated with good mental health. This can include thinking about what you are grateful for every day or physically writing it down in a journal.
Learn more about the latest research on mental health below:
1. What factors impact mental health in university students?
Individuals are believed to be most at risk for developing a mental disorder during adolescence and early adulthood. Post-secondary education contributes to the increased amount of stressors in early-adulthood. British researchers published a study in the Journal of Mental Health to determine the prevalence and causes of poor mental health in post-secondary students. Read about the variables associated with poor mental health here.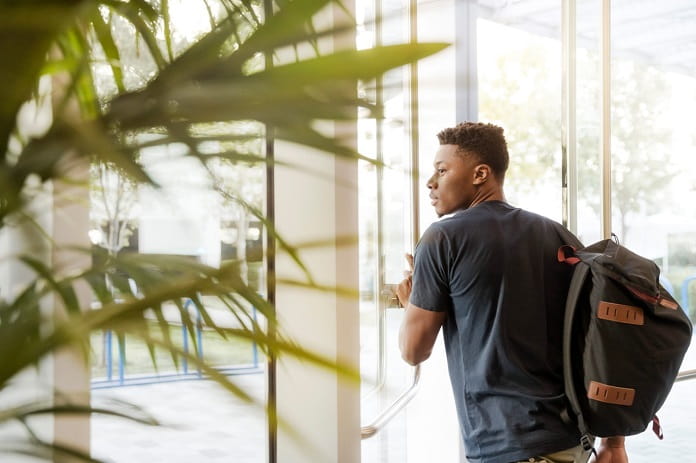 2. Peer support produces better recovery for those in mental health crisis.
A peer support worker is an individual with previous experience using mental health services whose goal is to promote recovery by offering support, encouragement, and A study funded by the National Institute for Health Research and published in The Lancet tested whether peer support can reduce rates of readmission to acute care. Read more to find out how peer support provides mental health crisis recovery here.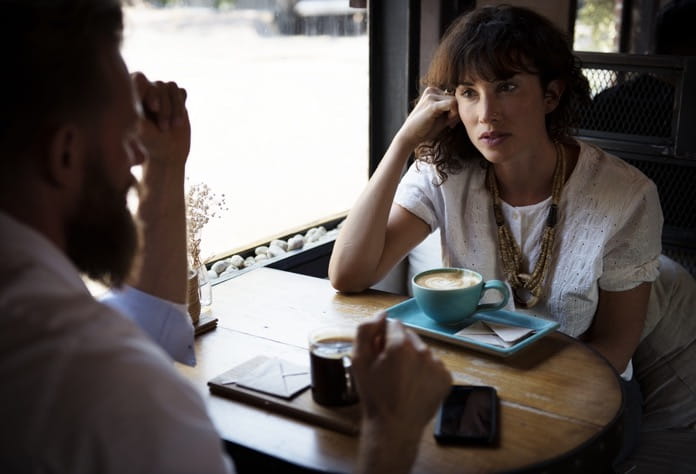 3. Is high workplace stress putting you at risk of mental disorders?
Having a stressful job can take a toll on your mental health. Australian research psychologists published a study in The Lancet Psychiatry to evaluate the association between high workplace stress and risk of mental disorders. Read more about the study and the relationship between high-strain jobs and mental disorders here.
4. Does a healthy lifestyle lead to positive mental health?
Positive mental health is associated with positive mood, positive actions and a high satisfaction with life events. A study published in BMC Public Health investigated the effect of certain lifestyle factors on positive mental health. Read more about how healthy lifestyle factors influence positive mental health here.
5. Disrupted sleep rhythms may increase your risk for mood disorders.
Circadian rhythms refer to the body's changes in physiology and behaviours within a 24-hour period. Sleep deprivation can interfere with mood and result in mood disorders. A large study published in The Lancet Psychiatry measures circadian rhythms and evaluating its outcome in regard to mental health and well-being. Find out how circadian rhythms can predict mood disorders here.
Want to know more? Read about the latest research in mental health here.
---
Written by Alana Punit
References:
Alvarado, Sara. "What Factors Impact Mental Health In University Students?". Medical News Bulletin, 2018, https://www.medicalnewsbulletin.com/impact-mental-health-university-students/. Accessed 5 Oct 2018.
Fernandez, Sonia. "Disrupted Sleep Rhythms May Increase Your Risk For Mood Disorders". Medical News Bulletin, 2018, https://www.medicalnewsbulletin.com/disrupted-sleep-rhythms-increase-risk-mood-disorders/. Accessed 5 Oct 2018.
Fernandez, Sonia. "Does A Healthy Lifestyle Lead To Positive Mental Health?". Medical News Bulletin, 2018, https://www.medicalnewsbulletin.com/healthy-lifestyle-positive-mental-health/. Accessed 5 Oct 2018.
Fernandez, Sonia. "Peer Support Produces Better Recovery For Those In Mental Health Crisis". Medical News Bulletin, 2018, https://www.medicalnewsbulletin.com/peer-support-recovery-mental-health-crisis/. Accessed 5 Oct 2018.
Harteneck, Patricia. "9 Ways You Can Improve Your Mental Health Today". Psychology Today, 2018, https://www.psychologytoday.com/us/blog/women-s-mental-health-matters/201510/9-ways-you-can-improve-your-mental-health-today. Accessed 5 Oct 2018.
Powers, Cooper. "Is High Workplace Stress Putting You At Risk Of Mental Disorders?". Medical News Bulletin, 2018, https://www.medicalnewsbulletin.com/high-workplace-stess-risk-mental-disorders/. Accessed 5 Oct 2018.
"World Mental Health Day". Days Of The Year, 2018, https://www.daysoftheyear.com/days/world-mental-health-day/. Accessed 5 Oct 2018.
"World Mental Health Day 2018". World Health Organization, 2018, http://www.who.int/mental_health/world-mental-health-day/2018/en/. Accessed 5 Oct 2018.