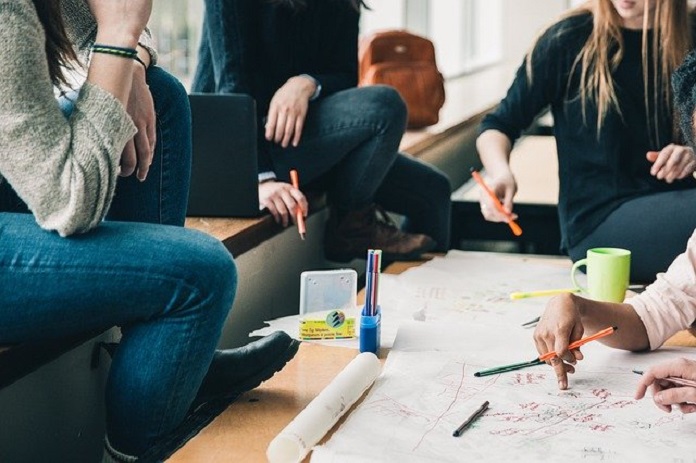 Results from a recent research study show that introducing a vaping prevention program to middle schools has reduced the number of students vaping.
Vaping has been declared a public health crisis as the number of students choosing to smoke electronic cigarettes rises. Between 2017 and 2018 electronic cigarette use increased by 78% in high school students and 48% in middle school students with statistics showing that one in ten middle school students have vaped in the past month. Concern rises as the outbreak of electronic cigarette, or vaping, product use-associated lung injury (EVALI) continues. The Centres for Disease Control and Prevention states that as of January 21st, 2020 2,711 EVALI cases have been reported and there have been sixty deaths confirmed.
To address vaping amongst school students, twelve middle schools in Texas introduced the CATCH My Breath vaping prevention program. CATCH My Breath is thought to be the first evidence-based, vaping prevention program to be introduced and evaluated in the United States. The program is collaboratively carried out by teachers and students, including four interactive class modules and various methods of social messaging.
The results of the study were published in the journal Public Health Reports. The study found that e-cigarette use was lower in schools that participated in the vaping prevention program compared with those that did not. Students were found to be half as likely to experiment with vaping in schools that implemented the CATCH My Breath program.
The need for electronic cigarette prevention strategies in schools has been recognized however, previous programs have not been specifically tailored solely to electronic cigarettes. Although the vaping prevention program focuses on electronic cigarette use, it also includes education about resisting tobacco products. CATCH My Breath is thought to be the first effective program of its kind and it continues to grow and evolve. An elementary school version is currently in production and additional research studies to analyze the ongoing effectiveness of the program are underway.
CATCH My Breath is now implemented in over 2000 schools across the United States. With research regarding the risks of vaping growing, this is an important step forward in health education for adolescents.
Written by Helen Massy, BSc.
References:
Centers for Disease Control and Prevention. (2020). [online] Available at: https://www.cdc.gov/tobacco/basic_information/e-cigarettes/severe-lung-disease.html [Accessed 6 Feb. 2020].
EurekAlert!. (2020). Study finds vaping prevention program significantly reduces use in middle school students. [online] Available at: https://www.eurekalert.org/pub_releases/2020-01/uoth-sfv013020.php [Accessed 6 Feb. 2020].
Kelder, S., Mantey, D., Van Dusen, D., Case, K., Haas, A. and Springer, A. (2020). A Middle School Program to Prevent E-Cigarette Use: A Pilot Study of "CATCH My Breath". Public Health Reports, p.003335491990088.
Image by StockSnap from Pixabay