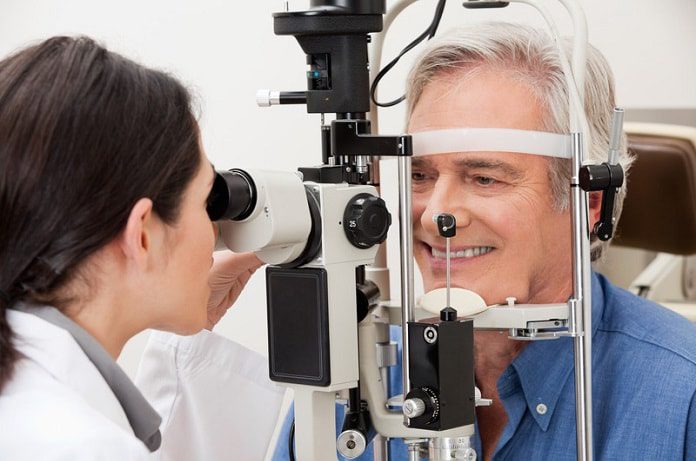 A leading cause of blindness in adults aged 20 to 74 years in the United States is diabetic retinopathy (DR). To increase early detection and prevent vision loss, a recent study investigated the use of telemedicine for diabetic eye screening for patients in rural areas with type 1 or 2 diabetes.
The number of people with diabetic retinopathy (DR) is estimated to be over 16 million individuals (who are 40 years or older and living in the United States) by 2050, which is a significant increase from 5.5 million individuals in 2005. DR is a complication of diabetes and occurs when the light-sensitive tissue at the back of the eye is damaged. Through early detection of DR, vision loss can be prevented by surgery and medical treatments that dramatically reduce the progression of DR.
In an effort to provide better and consistent access to clinical health care in rural communities, telemedicine is an emerging approach which uses telecommunications technology to enable patients to be remotely diagnosed, monitored and treated. Telemedicine enables health practitioners to remotely screen eyes for evaluation and diagnosis. Countries such as France and the UK have successfully implemented telemedicine for DR screening; however, there has been no such introduction on a large-scale of retinal telemedicine implemented in the United States to date.
The study by Garg and colleagues published in the JAMA Ophthalmology investigated whether implementation of telemedicine for diabetic eye screening in rural communities in North Carolina would have an impact on the diagnosis of minority patients with DR.
Across 5 healthcare facilities which serve rural and underserved populations (including patients who were insured or uninsured and coming from racial or ethnic minorities) in North Carolina, a total of 1661 patients (1041 female and 620 men) receiving care at these facilities underwent retinal telescreening. The mean age of patients was 55.4 years old and they had either type 1 or type 2 diabetes.
The results showed that of the 1661 patients, 79.7% (1323 patients) had no DR, 11% (183 patients) had DR but did not require an ophthalmology referral and only 9.3% (155 patients) had DR and required an ophthalmology referral. Of these 155 patients, 93 (60%) completed the ophthalmology referral (patients who were at high risk of vision loss and requiring treatment).
Before the program was introduced, an average of 25.6% patients underwent retinal screening; afterwards, this number increased to 40.4%. This suggests that introduction of the retinal telescreening program substantially increased the number of people in rural North Carolina who were evaluated and subsequently treated for DR. Individuals who had been suffering from diabetes for longer periods of time were associated with DR and were more likely to require a referral.
One limitation of this study was the use of electronic medical records (EMR) which were used to recruit patients in the clinics. Across the 5 clinics where this study was conducted, the EMR systems varied. Variation between systems could limit data reporting and potentially result in diabetic patients going unreported. In addition to previous research, this study supports the use of telemedicine for increasing access to healthcare for minorities. By enabling diabetic eye screening in rural communities, there is an increase early detection and diagnosis of DR. This not only benefits the patients in rural areas, but also reduces costs incurred by the health care system.
Written By: Lacey Hizartzidis, PhD