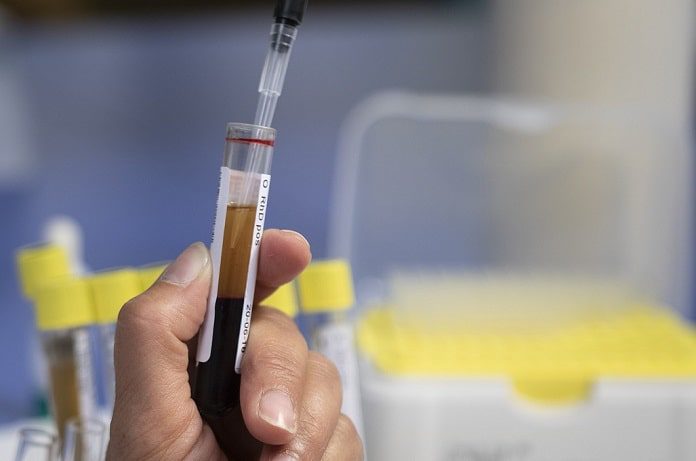 Los investigadores de Nueva Zelanda utilizaron nuevo equipo para una prueba de sangre para ver si fue preciso suficiente para diagnosticar un victimo de un infarto en solo 15 minutos.
Departamentos emergencias están lugares ocupados con reclusas sobre extendidas. Todos pacientes que son sospechados de teniendo un infarto están considerados así hasta probado al revés. Sin embargo, toma mucho tiempo para doctores para diagnosticar un infarto, y muchos pacientes que no han tenido un infarto pasan más tiempo en el hospital que necesario mientras esperando ver si pueden ir a casa.
Actualmente, no hay prueba de sangre que puede estar hecho en el departamento de emergencia para diagnosticar un infarto. La prueba de sangre que busque por troponina, la señal soplona de un infarto, tiene que ser mandado a un laboratorio para procesamiento. Los investigadores de Nueva Zelanda probaron nuevo equipo que puede estar utilizado cerca la cama y lo compararon al equipo actual para ver si esta preciso suficiente para usar. Sus encuentros fueron publicados en JAMA Cardiology.
Se extrajo sangre de un total de 354 pacientes que acudieron al Departamento de Emergencias de un hospital con síntomas que sugirieron un infarto. Parte de la sangre de cada paciente se guardó para analizarla en el nuevo equipo. Sin embargo, todos los pacientes continuaron siendo diagnosticados de la forma habitual, enviando la sangre a un laboratorio fuera del departamento. Un cardiólogo hizo el diagnóstico final de un infarto.
Después de que todas las muestras de sangre habían sido recolectadas, el nuevo equipo fue probado. Los niveles de troponina medidos por el nuevo equipo se compararon con los del laboratorio para ver si la precisión se mantuvo. Los resultados también se compararon con el diagnóstico final de un infarto.
En total, 16% del 354 pacientes realmente tuvieron un infarto. El nuevo equipo fue 100% preciso en mediando niveles de troponina para indicar la diagnosis. La prueba de sangre fue completada en solo 15 minutos.
Los investigadores discuten que más estudios son necesitados antes el nuevo equipo puede ser utilizados. Más pruebas de sangre necesitan que estar hechos con pacientes de hospitales diferentes para validar el equipo. Sin embargo, la velocidad y preciso de una prueba de sangre es prometedor y pueden permitir la emisión temprana de pacientes que no han tenido un infarto.
Escrito de: Nicola Cribb, VetMB DVSc, Dip.ACVS
Traducido de: Danielle Dinally (DD)
Cita de Referencia: Pickering J, Young J, George P, et al. Validity of a Novel Point-of-Care Troponin Assay for Single-Test Rule-Out of Acute Myocardial Infarction. JamaCardiol. 2018. doi:10.1001/jamacardio.2018.3368.