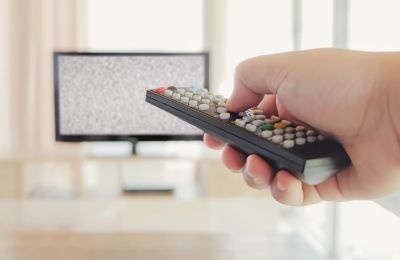 Study finds increased risk of death from cancer, heart disease, and other causes, associated with increased TV viewing time.
A recent study published in the American Journal of Preventive Medicine has added to the growing body of literature that has associated increased TV viewing with risk of cardiovascular disease and cancer mortality. The researchers aimed to extend these previous findings to include other leading causes of death in the United States.
The study examined over 220 000 participants aged between 50 and 71 years, who reported on their TV viewing habits for the purposes of the study. The participants were followed up for an average of 14 years.
The study reported that for an increase in TV viewing time of 2 hours per day, the risk of death from cancer, heart disease, chronic obstructive pulmonary disease, liver disease, and suicide were all increased. The researchers report that TV viewing habits can impact on mortality outcomes through a wider range of diseases than previously thought. The researchers suggest that public health interventions should also be targeting TV viewing habits.
Keadle, SK, Moore, SC, Sampson, JN, Xiao, Q, Albanes, D, Matthews, CE. "Causes of Death Associated With Prolonged TV Viewing – NIH-AARP Diet and Health Study" American Journal of Preventive Medicine Published Online: July 24, 2015
Image courtesy of winnond at FreeDigitalPhotos.net
Written by Deborah Tallarigo, PhD