2017 was a year of many exciting medical breakthroughs. From editing the genes of a human embryo to debunking myths about "good" cholesterol, researchers around the world have continued to make discoveries to advance medicine and improve our health. Here, we'll look back on some of those intriguing findings by sharing the most popular medical news of 2017 on Medical News Bulletin.
Here are the top 10 most popular medical news of 2017 on Medical News Bulletin.
The human gastrointestinal system contains both resident and transient bacteria. One kind of the transient microbiota are probiotics, microorganisms administered for their health benefits. To keep the integrity of the intestinal wall and prevent inflammation, mucus is secreted to the lumen to separate bacteria from the wall. However, the effect of probiotics on barrier integrity and gastrointestinal disorders is not clear yet.
A European group of researchers reviewed studies to find out how probiotics affected different gastrointestinal disorders and recently published their article in the British Journal of Nutrition. Read more about this study here. 
Hypokalemia is a condition when potassium levels are low and hyperkalemia results from increased levels of potassium. Chronic kidney disease (CKD) patients with either hypo or hyperkalemia have a higher risk of mortality, heart attack, and hospitalization. Previous kidney studies have also found that hypokalemia may lead to kidney damage. However, the evidence demonstrating the association of hypokalemia with the risk of developing CKD is not yet established.
In a recent study published in Plos One, researchers conducted a prospective study to examine the association between potassium blood level and the risk of developing CKD. Read more about this study here.  
Flavonoids are one of the largest nutrient families. They are known to be high in antioxidants and have anti-inflammatory properties. Flavonoids are highly bioactive and are important to the health of plants, animals, and humans. In addition to their health benefits and being associated with reducing the risk of certain types of cancer, flavonoids are also said to be strongly related to the maintenance of weight and to lower fat mass.
A recent study published in AJCN suggests that an intake of flavonoids is associated with lower fat mass and less weight gain. Read more about this study here.
Studies have shown that caloric restriction is the most effective way to lose weight, but people who lose weight often struggle to keep it off. High protein diets can contribute to weight loss when calories are restricted, however, it is not clear whether they help to maintain weight loss as part of long-term weight management.
In a recent study, researchers investigate whether protein supplementation does help weight management after weight loss. Read more about this study here. 
Obsessive-compulsive disorder (OCD) is a mental disorder characterized by the need to perform certain routines repeatedly. While the cause for OCD is unknown, there may be environmental and genetic components involved. In recent years, childhood OCD and other tic disorders have been associated with strep throat. This hypothesis led to a term that encompasses mental disorders linked to streptococcal infection: PANDAS.
A new study published in JAMA Psychiatry investigates the risk of mental disorders following strep throat infections and found that individuals with streptococcal infections had an increased risk for mental disorders and OCD. Read more about this study here.
A healthy individual generally has a systolic blood pressure (SBP) of 120 mmHg and a diastolic blood pressure (DBP) of 80 mmHg. When these blood pressure values are elevated, an individual is said to have high blood pressure. While high blood pressure does not usually cause any noticeable symptoms, it is a major risk factor for a number of conditions including coronary artery disease, stroke, heart failure, and kidney disease.
There is some controversy surrounding blood pressure goals for individuals with hypertension, particularly in the elderly. A new article published in JAMA highlights these inconsistencies and suggests blood pressure goals based on the evidence available at the present time. Read more about this study here.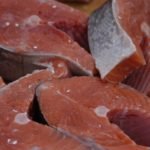 Hypertriglyceridemia is a common condition in the United States. An increase in serum triglycerides is caused by weight gain, lack of exercise, and a diet rich in simple or refined carbohydrates. Elevated TG levels contribute to an increased risk of cardiovascular disease and are often associated with other risk factors such as obesity, metabolic abnormalities such as insulin resistance, metabolic syndrome, and an altered lipid profile.
A study published in the Journal of Nutrition shows that replacement of refined carbohydrates with a combination of Egg protein and unsaturated fats increases insulin sensitivity and lowers triglycerides in obese adults with elevated triglyceride levels. Read more about this study here. 
Psoriasis, a chronic immune-mediated inflammatory skin disease, affects 2% of adults and is associated with a poor quality of life, obesity, hypertension, diabetes, hypercholesterolemia, and metabolic syndrome.
A recent randomized phase II clinical trial compared the efficacy, onset, and duration of clinical response between the two drugs in patients with moderate-to-severe psoriasis. Read more about this study here. 
FSH is a fertility hormone produced by the pituitary gland. In men, a steady level of FSH helps to regulate the production of sperm. In women, fluctuating levels of FSH help to regulate ovulation and the menstrual cycle. During the first week after menses, FSH production steadily increases to stimulate eggs to ripen and be released. Immediately after ovulation, FSH levels drop significantly.
Menopause is associated with both weight gain and bone loss. At the same time, it has been noted that just prior to menopause, estrogen levels fall causing FSH levels to remain high. A team of researchers wondered if treatment with an antibody to block FSH action would trigger weight loss and prevent osteoporosis. Read more about this study here.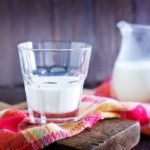 Dairy products are often viewed as healthy, providing nutrients and energy to the consumer. There are, however, studies that contradict this claim, suggesting that dairy products may be associated with certain medical conditions. It is important to keep in mind that, as of now, results on the issue vary by study and have been generally rendered inconclusive.
A research study conducted in Sweden, a country with high dairy product consumption, found a positive correlation between nonfermented milk and all-cause mortality for both women and men. The study, published in the American Journal of Clinical Nutrition, places emphasis on the fat content of dairy products and nonfermented milk and studies their association with all-cause mortality. Read more about this study here.
To keep up with the latest medical news, subscribe to Medical News Bulletin today.
SaveSave