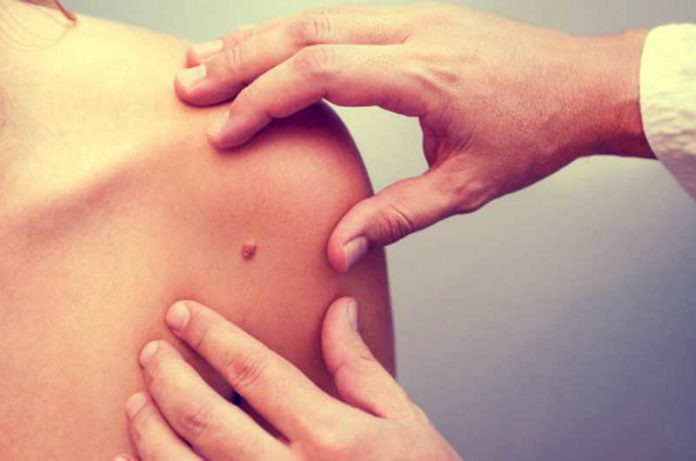 Cutaneous squamous cell carcinoma (cSCC) is a form of skin cancer with very low survival rates when diagnosed at an advanced stage. Current treatments are effective but come with serious adverse effects, leading researchers to test the efficacy and safety of cetuximab, an antibody used to treat metastatic colorectal cancer.
Cutaneous squamous cell carcinoma (cSCC) comprises a large, growing portion of nonmelanoma skin cancers. When diagnosed early, cSCC is very treatable, however, when diagnosed at unresectable or metastatic stages, 10-year survival rates fall to 20% and below. Current treatments for cSCC that cannot be treated surgically are limited to clinical trials, and while they have shown efficacy, they come with serious adverse effects, which is exacerbated by the median age of cSCC diagnosis being 70 years.
Physicians have begun using cetuximab, an antibody also used in the treatment of metastatic colorectal cancer (mCRC). However, cetuximab is used selectively in treating mCRC, as general treatment only yields a response rate of 30%. Rather, the tumor is tested to see which genes have been mutated and cetuximab for cases with specific gene mutations. For example, mCRC with KRAS or NRAS mutations have shown to be unresponsive to cetuximab treatment. As a result, researchers tested for mutations in cSCC patients and assessed correlations with their responsiveness to cetuximab treatment.
In this study published in JAMA Dermatology, Picard and colleagues investigated the tolerance and efficacy of cetuximab in patients with advanced cSCC treatment and specific gene mutations. This was a retrospective study in which patients with advanced cSCC who had used cetuximab and who had available tumor samples were included. Cetuximab was administered weekly for 3 months via IV, after which frequency reduced to every 15 days. Tumor response was assessed at week 6, and results were compared with genetic analysis of the tumor samples.
The researchers found that mutations of HRAS, KRAS, NRAS, BRAF and EGFR were very rare in cSCC. These are markers that generally exclude patients from suitability for cetuximab treatment, however, the consequences of these mutations may differ from mCRC to cSCC. The findings show a 67.8% disease control rate at 6 weeks, similar to that of other studies. Alternative treatments for advanced cSCC have produced better disease control rates but at the risk of more common and more severe adverse effects. The combination of efficacy and safety make cetuximab a suitable treatment for advanced cSCC. The rarity of critical mutations in cSCC makes genetic testing at this point unnecessary, however, further research may lead to identification of genetic biomarkers that could be used to assess suitability for cetuximab treatment. Future studies should focus on a more complete genome mapping and genetic analysis.
Written By: Wesley Tin, BMSc