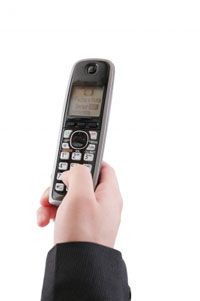 A recent study has assessed the efficacy of telemedicine for chronic pain, reporting clinically meaningful improvements and providing support for systematic optimization of pain management.
A recent clinical trial, labeled 'Stepped Care to Optimize Pain Care Effectiveness' (SCOPE) aimed to address the lack of research into enhancing pain management in primary care. Other studies have focused mainly on behavioural interventions rather than addressing the optimization of analgesic therapy for patients suffering from chronic pain. The SCOPE trial was a 12-month randomized controlled trial for primary care patients suffering from chronic musculoskeletal pain. The study was designed to determine whether optimized management of analgesics via phone or internet-based care would be better than primary care for pain management. In addition, the authors hypothesized that the intervention would improve the psychological and health-related quality of life of the participants.
Participants for the study were recruited between June 2010 and May 2012 in 5 primary care clinics, who were aged between 18 and 65 years. Patients were included in the trial if they had chronic musculoskeletal pain, defined as regional or more generalized chronic widespread pain, or moderately severe pain.
The primary outcome was pain score, using the BPI scale, which gives a score of pain severity between 1 and 10 (where high scores are representative of worse pain). The rating is based on four criteria: current, worst, least, and average pain in the last week, in addition to the effects of the pain across seven areas: mood, physical activity, work, social activity, relations with others, sleep, and enjoyment of life. The BPI was assessed at the beginning of the trial for each patient, and again at follow up times of 1, 3, 6, and 12 months.
The intervention consisted of automated symptom monitoring (either automated voice recorded telephone, or internet), and optimized analgesic management. As a control, a randomly selected group of patients was allocated to receive usual care from their primary care physician. In all, there were 250 participants, of which 124 were allocated to the intervention group, and 126 were allocated to the usual care control group.
The study reported a significant improvement in BPI scores for the intervention group when compared with the control group. These results were not affected when accounting for age, sex, race, socioeconomic status, or education. There was also no difference reported between those who used the telephone-based intervention and those who used the internet-based intervention.
Other outcomes assessed included depression, anxiety, somatization, sleep, and social functioning. While there was a general trend toward improvement in these areas, a significant improvement was seen for depression in the intervention group compared with the control group.
Overall, the study reported clinically meaningful improvements in pain and greater patient satisfaction in the intervention group. An important finding, stated by the authors, was that by 6-months patients in the usual care group were prone to experience worsening of symptoms when compared to the intervention group. They suggest that this indicates a higher risk of deterioration when a systematic approach to optimization of pain therapy is not taken. They also suggest that a combination of such systematic therapy optimization with other non-pharmacological interventions (such as cognitive-behavioural therapy), could potentially improve pain to a greater degree.
Kroenke, K, Krebs, EE, Wu, J, Yu, Z, Chumbler, NR, Bair, MJ. "Telecare Collaborative Management of Chronic Pain in Primary Care: A Randomized Clinical Trial"JAMA. 2014;312(3):240-248.
Image courtesy of David Castillo Dominici at FreeDigitalPhotos.net
Written by Deborah Tallarigo, PhD