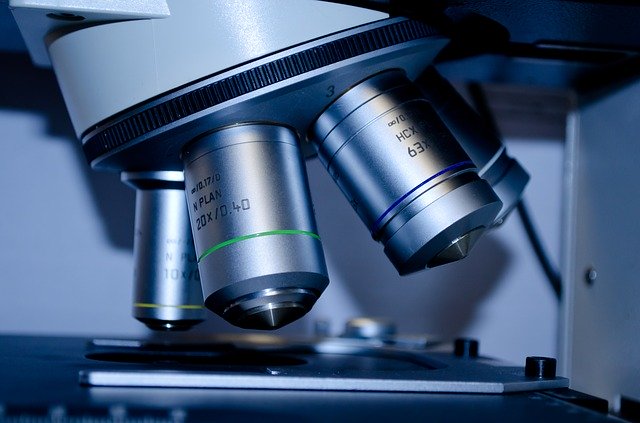 A new study published in Science Advances discovers that blocking Flt1 and Nrp1 from interacting with vascular endothelial growth factor A (VEGFA) in the skin epidermis prevents psoriasis development.
Three percent of the world's population is affected by psoriasis, a skin inflammatory disorder that causes raised, red, scaly patches to appear on the skin.  It can occur anywhere on the body but the most common locations are the elbows, knees, or scalp.  Risk of arthritis, metabolic syndrome, or bowel inflammatory disease are also associated with psoriasis.  The disease is characterized by the hyperproliferation of keratinocytes (epidermal cells that produce keratin), which alters epidermal differentiation, promotes inflammation, and increases the production of blood vessels. Previous research has shown that the interaction or cross-talk between keratinocytes, blood vessels, and immune cells is likely to be important for the development of psoriasis.  However, the precise role of these cells is still unclear.
Individuals with psoriasis produce more blood vessels because of the overexpression of vascular endothelial growth factor A (VEGFA). Disease severity has previously been correlated to it and experimental studies have shown that blocking VEGFA improves skin symptoms in mouse models of psoriasis-like disease.  The precise molecular mechanism of VEGFA signaling remains unclear, including what cell population VEGFA acts on to promote psoriasis.  One possibility is that it only acts on blood vessels that are involved in recruiting inflammatory cells and altering epidermis differentiation.  The other possibility is that VEGFA also directly acts on the skin epidermis.
Thus far, it is known that VEGFA promotes psoriasis by binding to tyrosine kinase receptors including Flt1 and that VEGFA signaling is amplified by interaction with coreceptor neuropilin 1 (Nrp 1).
In a recent study, researchers used genetically engineered psoriasis mouse models to assess the role of epidermal Flt1 and Nrp1 in psoriasis development and treatment.  The epidermal thickness of psoriasis lesions, cell proliferation, the immune infiltrate within the epidermis, and the microvascular density associated with VEGFA overexpression were assessed.
Researchers discovered that the development of psoriasis induced by VEGFA overexpression was completely prevented or inhibited by the deletion of epidermal Nrp1 or Flt1. This means that the deletion prevented an increase in epidermal thickness, cell proliferation, and dermal immune infiltrate.  The study discovered that new treatment for psoriasis is possible by therapeutically administrating Nrp1-blocking antibodies that block the interaction between VEGFA and Nrp1.  Epidermal thickness, cell proliferation, and dermal immune infiltrate were normalized following the Nrp1-blocking antibody.  Cédric Blanpain, the senior author of this study asserts that blocking VEGFA/Nrp 1 interaction may be a safer treatment option with less serious side effects. Not only do these results contribute to understanding the molecular mechanism leading to psoriasis, but they also suggest two novel treatment pathways for reversing the development of psoriatic lesions induced by VEGFA.  Moreover, the study demonstrates that epidermal Flt1 and Nrp1 function autonomously to mediate psoriasis.
Written by Maria-Elena Bernal
References:
1) Benhadou, F., Glitzner, E., Brisebarre, A., Swedlund, B., Song, Y., Dubois, C., … Blanpain, C. (2020, January 1). Epidermal autonomous VEGFA/Flt1/Nrp1 functions mediate psoriasis-like disease. Retrieved from https://advances.sciencemag.org/content/6/2/eaax5849/tab-pdf.
2) Psoriasis: Towards a novel therapeutic approach. (2020). Retrieved 11 January 2020, from https://www.eurekalert.org/pub_releases/2020-01/uldb-pta010920.php
Image by PublicDomainPictures from Pixabay