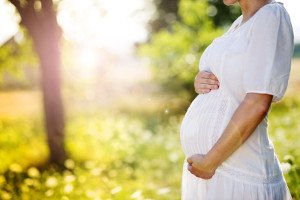 A new study has found an association between anti-asthma medication during pregnancy and risk of autism spectrum disorders in children.
A recent study set out to assess whether there are any associations between using specific anti-asthma medications, β-2-adrenergic receptor (B2AR) agonists, during pregnancy and risk of autism spectrum disorders.
The study, published in the February edition of the journal Pediatrics was conducted by researchers from the A.J. Drexel Autism Institute, Dornsife School of Public Health, Philadelphia, United States, in collaboration with researchers from the University of Copenhagen, Denmark.
Using information from the health and population registers of Denmark, the study found an association between use of these anti-asthma medications and increased risk of ASD. Children of mothers who took B2AR agonist drugs were 30% more likely to be diagnosed with ASD. These results remained consistent when taking into account other factors. The study also reported no difference in risk at different times during pregnancy. That is, the increase in risk of ASD was noted for the preconception period, during the first trimester, second trimester, and third trimester. However, greatest risk was noted when pregnant women were taking the medication throughout their pregnancy.
While the study reported an increase in the risk of ASD with B2AR agonist anti-asthma medication during pregnancy, the authors state that the risks versus benefits must be weighed when deciding on use of medication during pregnancy. "Newly pregnant women taking medication for asthma or other conditions need to work closely with their health care provider to weigh the benefits of continuing medication use against possible risks.", says author Craig Newschaffer. Lead author, Nicole Gidaya says that "Further research is needed before these results are taken into clinical consideration in the course of prenatal care."
Nicole B. Gidaya, Brian K. Lee, Igor Burstyn, Yvonne Michael, Craig J. Newschaffer, Erik L. Mortensen "In utero Exposure to β-2-Adrenergic Receptor Agonist Drugs and Risk for Autism Spectrum Disorders" Pediatrics, February 2016.
Drexel News Release: Study: Anti-Asthma Drugs Taken During Pregnancy Associated With Autism Risk
Written by Deborah Tallarigo, PhD