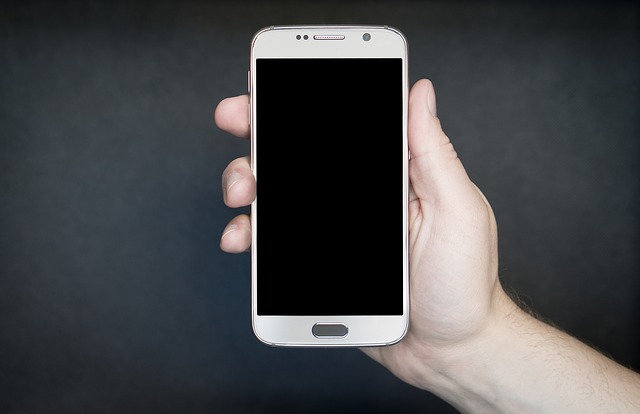 A research group in Tokyo invents a virus scanner for a smartphone to detect viruses in biological samples.
A recent study published in Lab on a Chip discusses the invention of a virus scanner for smartphones that tests biological samples for viruses. Compared to conventional machines, the device is smaller, easier to use, and relatively inexpensive.
What does this device look like and how does it work?
The virus scanner is approximately the size of a brick. The smartphone is placed in a space at the top of the device so that the camera of the smartphone faces inside the device towards a small lens. Users can download an app on their smartphone that would allow them to visualize the viruses present in the sample These viruses remain in place on the surface of small holes, which are illuminated with an LED light. Surrounding these holes is fluid that only lights up when a hole does in fact have a virus inside of it. The light that directly hits the surface will shine brightly against a dark background to indicate that viruses are detected.
What can this device be used for?
The researchers discuss their goals of creating a tool that can be used in inaccessible and impoverished communities to combat diseases like the flu. This virus scanner for smartphones can open new doors for future diagnostic tools that can also be made convenient, small, and affordable. The researcher behind the invention, Yoshihiro Minagawa said, "I wanted to produce a useful tool for inaccessible or less-affluent communities that can help in the fight against diseases such as influenza," said Minagawa. "Diagnosis is a critical factor of disease prevention. Our device paves the way for better access to essential diagnostic tools."
Furthermore, this virus scanner for smartphones was demonstrated to be particularly effective. When two similar samples containing the flu virus were studied, this virus scanner for smartphones detected approximately 60% of the number of viruses that a fluorescence microscope can detect, which is currently one of the large, expensive, and overall complicated machines used to detect viruses. On the other hand, this device works more quickly than a fluorescence microscope to detect viruses and is estimated to be 100 times more sensitive than a rapid flu test kit without being limited to only detecting the flu virus.
Since smartphones have sophisticated cameras and are becoming more affordable, the researchers hope it is possible to bring this kind of technology to people all over the world regardless of their location. They also hope to include testing for other biomarkers, for instance, DNA, to better enhance disease prevention and save lives.
Written by Tatsiana Verstak, M.S., B.S.
References:
Yoshihiro Minagawa, Hiroshi Ueno, Kazuhito V. Tabataa and Hiroyuki Noji. Mobile imaging platform for digital influenza virus counting. Lab on a Chip. 17 Jul 2019.
Press release: Smartphone virus scanner is not what you think  https://www.eurekalert.org/pub_releases/2019-07/uot-svs073019.php
Image by TeroVesalainen from Pixabay