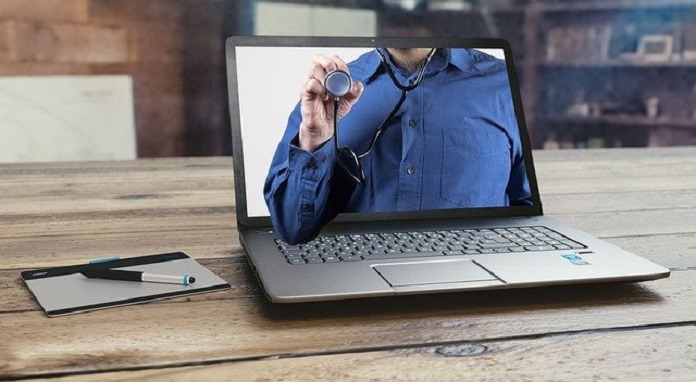 Sometimes, taking the time to drive to an office and see a doctor isn't something many of us want to do. Our lives are busy; it can be time-consuming and occasionally frustrating to physically travel to a doctor's appointment. Sometimes, it could be anxiety-related or maybe you just don't want to go in for a preventative care visit. It happens. In some scenarios, you may not even have a primary care physician, so why go through all the trouble of finding one just for a routine checkup? Whatever the reason, it's still important to take care of yourself and your health. Fortunately, with the widespread adoption of modern technology, telemedicine—the ability to be treated remotely by a medical professional for a variety of ailments and conditions—is more accessible to everyone. If you've been on the fence about whether telemedicine or seeing a doctor virtually is an option for you, here is a quick look at all the versatile benefits seeing a doctor online can provide.
Primary Care
One of the greatest benefits of using a telemedicine provider is how well they can address some of your primary care needs. A wellness exam follow-up can help patients understand how to care for themselves following a procedure (such as a colonoscopy), discuss the results of blood work, create an action plan for healthy lifestyle changes, and help manage chronic conditions (more on that in a moment).
Once you've chosen a telemedicine provider, you'll be able to select a doctor, choose an appointment time, and enter your insurance. Some insurance provides telemedicine as part of the premiums you pay for it. In fact, 26 states have laws requiring insurance providers to cover telemedicine. Some states also require it to cost the same as a physical doctor's visit. It can vary depending on your location. In states where it's not required, insurances may not cover telemedicine visits. If your insurance does not cover it, the services are typically less costly than seeing an out-of-network provider in person.
Ongoing Care
Let's say you have a chronic condition that requires regular, ongoing attention/care. Asthma, diabetes, hypertension, obesity, hepatitis, and neurodegenerative diseases all require constant, ongoing care whether it's through testing, procedures, monitoring side effects, discussing lab results, getting medication, or follow- up appointments. Video appointments with a qualified online doctor are an effective method of helping patients manage chronic conditions and reduce the quantity of in-office visits the patient must make each year.
Urgent Care
Getting healthcare remotely is useful for many ailments and issues, but it does have its limits. Telemedicine is not, however, intended for emergency use. It can be used for some urgent care situations. If you have a serious sinus infection or the flu, you can consult with a telemedicine provider to quickly treat the issue. This can also cover ailments like pink eye, urinary tract infections, diarrhea, and other non-emergency issues that need immediate care. The provider will put you in touch with a licensed doctor who can help diagnose your illness. They'll ask you questions about symptoms, how long the issue has been going on, ask about how you're feeling, and suggest a treatment. Be as specific and detailed as possible. Once the consultation is finished, the doctor typically sends the patient a digital summary of the call, along with the diagnosis, and treatment plan. They may also prescribe medication depending on the condition being treated.
Mental Health And Therapy
Taking care of our health and wellbeing is vital to living our best lives. Unfortunately, mental health concerns—and by extension, seeking care for these issues—are often overlooked or neglected due to fear, stigma, misinformation, and many other reasons. Teletherapy is a subset of telemedicine that specializes in supplying therapy, psychotherapy, and other appropriate treatments for your mental health concerns. Some providers offer a free consultation with a licensed therapist followed by a reasonable membership plan. The licensed therapist will speak with the patient and provide advice, care, and address any concerns via a video call. Teletherapists cannot prescribe medication, however, so you'll need to speak with one of the virtual doctors to access any prescriptions that may be suggested during the course of your therapy. Ultimately, this is a useful tool for treating mental health conditions and is taking steps to make this type of care more accessible to everyone.
Prescriptions
Sometimes, the only reason you're seeing a doctor is to get a prescription refill. Whether it's a blood pressure medicine, an asthma inhaler, or any other life-improving/saving meds, you occasionally speak with your physician about getting a refill. Telemedicine removes the hurdle of physically seeing the doctor from the process. Depending on the service you use, you may still need to set up an appointment to discuss your prescription. If you've been using a particular telemedicine provider for some time, they may allow you to skip the consultation phase of the appointment and talk to the doctor about getting the refill. Keep in mind every state has different laws governing prescriptions and prescription refills, so be sure to find out what yours are before going this route.
Image by Tumisu from Pixabay