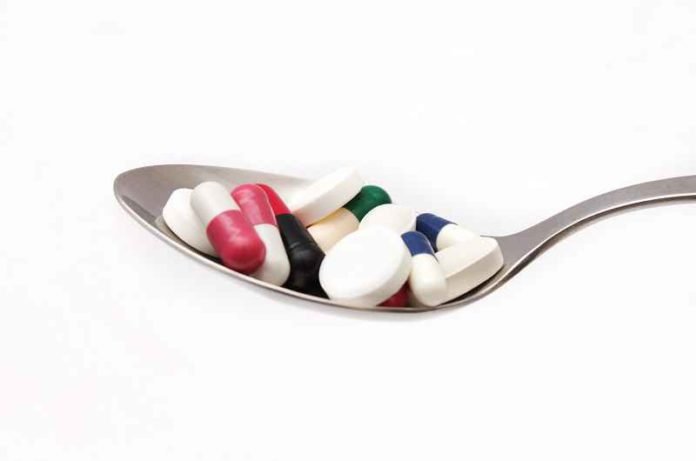 A recently developed category of NSAIDs, the world's highly-demanded class of drugs, was associated with some concerns about their cardiovascular side effects that led to discontinuation of one of the two drugs of this new category. New research findings compare the side effects of Celecoxib, the only remaining drug of this category, with two other commonly prescribed NSAIDs, Ibuprofen and Naproxen.
Non-Steroidal Anti-Inflammatory Drugs (NSAIDs) are a class of drugs that were introduced in the 1960s and are widely used to reduce pain, inflammation, and fever associated with a vast variety of conditions from rheumatoid arthritis and viral or bacterial infections, to common muscular or joint pains and even simple headaches.
The main flaw of NSAIDs is the alteration of protective mechanisms of the stomach mucosal membrane, due to their non-specific action, that leads to gastrointestinal complications. A new strand of this class of drugs including Rofecoxib and Celecoxib, with a specific action – to target pain and inflammation while avoiding the stomach mucosal receptors – was produced a number of years ago. But later, in 2004, Rofecoxib was withdrawn from the market after evidence of its cardiovascular side effects. Celecoxib, however, could remain in the market with permission of Food and Drug Administration (FDA) with the condition of conducting a cardiovascular safety study, after the results of another study showed that its cardiovascular side effects were associated with doses higher than recommended. The results of the Prospective Randomized Evaluation of Celecoxib Integrated Safety versus Ibuprofen Or Naproxen (PRECISION) study have been published recently in the New England Journal of Medicine to fulfill the requirement of that condition.
This randomized clinical trial has been conducted at 926 centers in 13 countries on more than 24,000 patients with rheumatoid arthritis or osteoarthritis who were at an increased cardiovascular risk. Although the study has been sponsored by Pfizer, the main producer of Celecoxib, measures were applied to ensure precision of the process and results of the study. For example, an executive committee, the sponsor and the FDA collaborated in designing the study; the statistical analysis was done by an independent centre that was not aware of which drug was given to each group; and the academic writers who wrote the report were not dependent on the company and were free to decide on the content of the article. The participants of the study were randomly assigned to three groups of about 8,000 patients each, who were prescribed an average recommended daily dose of Celecoxib, Naproxen or Ibuprofen. The dose of each drug could be modified based on the symptoms of each patient. The patients took their medications for an average length of about 20 months and were followed-up for an average of about 34 months.
Comparing events of death or hospitalization due to cardiovascular conditions showed that the patients who received Celecoxib were not at any more cardiovascular risk than patients in the Ibuprofen or Naproxen groups. Other cardiovascular symptoms like coronary revascularization, non-fatal stroke or hospitalization for transient ischemic attack (TIA) were also not reported more often in Celecoxib group than in the Naproxen or Ibuprofen groups. The researchers were not surprised by the results showing less frequent gastrointestinal complications in Celecoxib group than in the other two groups, because this drug had been originally designed to have less gastrointestinal side effects. Renal complications of Celecoxib were less common than that of Ibuprofen and Naproxen, as well.
In conclusion, physicians can prescribe Celecoxib to patients with inflammatory diseases, who have sensitive stomachs, with peace of mind.
By: Dr. Ali Zargham-Boroujeni