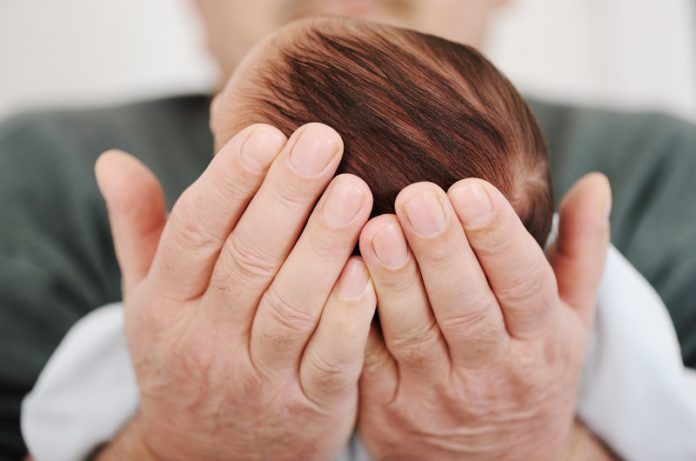 Some mothers are vulnerable to experiencing depression during the perinatal period, but less is known about risks for depression in new fathers during this time. A recent study found elevated rates of depression symptoms in fathers following the birth of their child, which was associated with stress, poor health, and a lack of social resources.
Parental depression is a significant family health issue that is associated with emotional and behavioral problems in children. During the perinatal period, the weeks and months leading up to and following childbirth, some mothers are vulnerable to developing depression. While research on depression risk during the perinatal has focused largely on mothers, much less is known about the demographic, social, relationship, and health parameters that may be related to depression in fathers during this period.
A recent study in JAMA Psychiatry examined the prevalence of depression symptoms in fathers during and after their partner's pregnancy, and quantified associations between these symptoms and social and health factors. More than 3,500 New Zealand men (average age: 33 years; age range: 16-63 years) filled out questionnaires during their partner's third trimester and again at nine months following the birth of their child. The questionnaires asked participants questions about their mental health, physical health, and social relationships, and collected additional demographic information. This dataset builds upon past work from the same research group on perinatal depression in mothers, and is part of a long-term study, 'Growing Up in New Zealand', that is tracking outcomes in a cohort of children from birth to adulthood.
During their partner's pregnancy, 2.3% of men exhibited depression symptoms. These men also reported experiencing stress and fair-to-poor health status. At nine months after the birth of their child, 4.3% of men reported depression symptoms. In these men, several factors were associated with depression symptoms. The most strongly associated factor was an ended relationship with the mother. Depression symptoms at this time were also linked to high stress levels experienced during the pregnancy period, poor health at the nine-month mark, unemployment at the nine-month mark, and having a history of depression.
The study highlights differences between men and women in depression risk factors during the perinatal period. Overall, rates of depression symptoms during the perinatal period are lower in fathers compared to mothers. The depression symptom rate of fathers during the pregnancy period is similar to rates in men in the general population, indicating that this period may present a lower risk for depression in men compared to women. However, the postnatal period presents a heightened risk for depression in fathers.
The results from this study are being used to better identify the risks factors for depression in fathers during the perinatal period. Specifically, the study highlights that fathers who are unemployed, have relationship problems and/or a lack of social support, and who have history of depression could be at risk for developing depression symptoms during the perinatal period, particularly after the birth of their child.
Written By: Jeffrey Zeyl