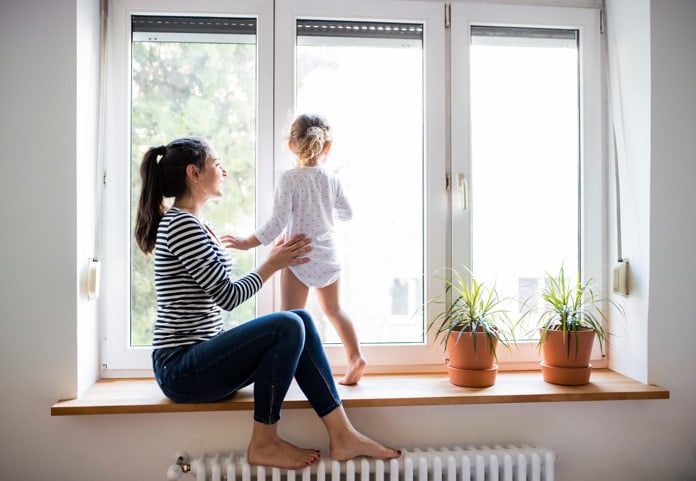 Researchers investigated how the risk of breast cancer spread is affected by young women diagnosed in the years following childbirth.
According to the National Cancer Institute, 25,000 women below the age of 45 are diagnosed with breast cancer every year in the USA. Previous studies showed that in this group of young women, those whose breast cancer is diagnosed within five years of giving birth have an increased risk of breast cancer spread (metastases) and death. However, it is not clear how long the increased risk of metastases persists.
Researchers at the Universities of Colorado and Oregon assessed the extent of increased risk of breast cancer spread in young women following childbirth. They recently reported their findings in JAMA Network Open.
The researchers studied 701 women aged up to 45 years from the Colorado Young Women's Breast Cancer Cohort, diagnosed with breast cancer between 1981 and 2014. They compared the risk of breast cancer spread among three groups: those with no children; those diagnosed within 10 years of childbirth; and those diagnosed more than 10 years since childbirth. They also evaluated other well-known metastasis risk factors in these groups, such as cancer stage and breast tumor type.
Increased risk of breast cancer spread persists for 10 years following childbirth
The risk for metastasis was highest in the group of women diagnosed within 10 years of childbirth. The biggest increase in risk was seen in women with stage 1 or 2 breast cancer, who had a 3.5 to 5 times higher risk than women with similar breast cancers unassociated with childbirth. There was no increase in the percentage of more aggressive tumor types seen following childbirth. Rather, the data supported previous research by the team suggesting that changes in breast tissue following childbirth may help cancer cells to spread, allowing metastases to seed and develop.
The findings highlight that women diagnosed with breast cancer within 10 years of childbirth may require particular care as they are at increased risk of breast cancer spread. Dr. Virginia Borges, the co-senior author on the study, commented, "If we are aware of the increased risk, we can work towards finding the best means to overcome this risk and treat it appropriately."
Written by Julie McShane, Medical Writer
References:
Goddard ET, Bassale S. Schedin T, et al. Association between postpartum breast cancer diagnosis and metastasis and the clinical features underlying risk. JAMA Network Open 2019;2(1):e186997. Doi:10.1001/jamanetworkopen.2018.6997.
Press release. University of Colorado Anschutz Medical Campus. 16 January 2019. "Breast cancer up to five times more likely to metastasize even 10 years after childbirth" https://www.eurekalert.org/pub_releases/2019-01/uoca-bcu011519.php