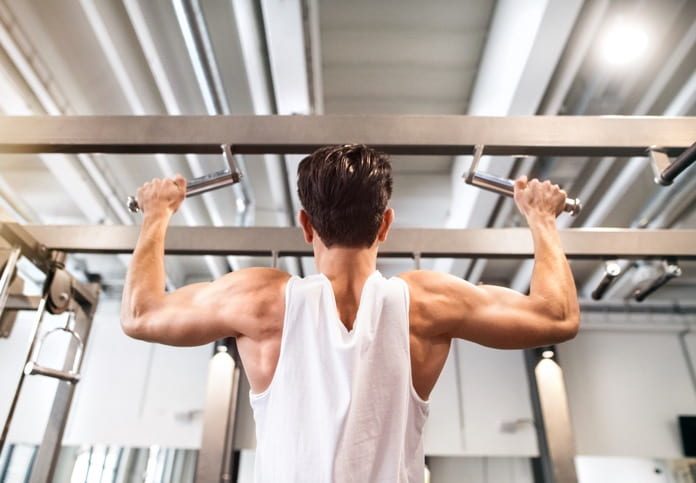 A recent study demonstrated that people do not have to spend hours with resistance training to have positive effects on their health.
According to a previous study in 2016, only 31% of men and 24% of women meet the muscle strengthening or resistance training guideline in Scotland. The World Health Organization (WHO) recommends including at least two days of muscle-strengthening activities per week, as low muscle strength is linked to an increased risk of various poor health outcomes such as cardiovascular disease, cancer, respiratory disease mortality, and type 2 diabetes.
With such consequences, it is a wonder why people do not engage in more resistance-training activities. Previous reports indicate that individuals fear looking too muscular or find muscle strengthening activities too time-consuming.
In light of the benefits of muscle strengthening and resistance training, researchers from the University of Glasgow in Scotland conducted a study to investigate the effects of resistance training on insulin sensitivity and adaptations in muscle strength and mass. Ten overweight men with roughly the same body mass index (BMI) volunteered for the study and participated in 15-20 minute sessions three times a week for six weeks.
In each session, one set of nine different exercises was completed at 1RM, or one repetition maximum. Defined as the maximum amount an individual is able to lift for one repetition, each participant completed the nine exercises at 80% of their 1RM until failure. This went on for six weeks, with muscle thickness of specific muscle groups being measured each week.
To accurately track the progression of the ten participants, participants completed an initial visit after an overnight fast. They then completed the following tests: body composition analysis measured muscle thickness via ultrasound, oral glucose tolerance test, 7-day food diary, and 1RM for the nine exercises. As mentioned earlier, progress was then tracked weekly for the duration of six weeks, and a final visit was held after the intervention was completed.
Decrease body fat mass and increased insulin sensitivity
Published in the Experimental Physiology in 2019, the results showed that decreased body fat mass, increased lean mass, increased 1RM for the intervention exercises, and increased insulin sensitivity. Overall, there were positive trends for all participants when compared to their initial baseline testings. A 16% increase in insulin sensitivity was illustrated from the data, with increases in muscle strength and size.
These findings have major implications for resistance training that address some societal preconceptions head on. One of the biggest concerns regarding this type of exercise was time. However, this study shows that a weekly time commitment of less than an hour can still provide positive benefits to overweight individuals.
When considered with previous studies that also demonstrate similar results in people with type 2 diabetes and healthy adults, the researchers concluded that resistance training can provide health benefits to a population that is not restricted to overweight individuals. Furthermore, this research supported additional studies of resistance training that showed a reduction in blood pressure, improvement in blood lipids, and an association with lower mortality.
Like all studies, there were a few limitations that were outlined. Only a sample of overweight individuals were selected due to their relative insulin sensitivity. They were also believed to benefit more from resistance training exercises. There was also no control group for comparison in the study, and therefore the true magnitude of the effect of resistance training could not be accurately reported.
Resistance training has more than just aesthetic benefits
Although additional research is required to firmly establish these findings, this study showcases the plethora of benefits that come with muscle strengthening activities and resistance training. In addition, it is the first of its kind to show that this type of activity does not require excessive time spent training. With just short bouts of resistance training to exhaustion, rewarding effects that lie outside of aesthetics can still be attainable.
Written by Stephanie C. Tsang
References:
Ismail, A. D., Alkhayl, F. F., Wilson, J., Johnston, L., Gill, J. M., & Gray, S. R. (2019). The effect of short-duration resistance training on insulin sensitivity and muscle adaptations in overweight men. Experimental Physiology. doi:10.1113/ep087435
Mackenzie, A. (2019, January 29). Train harder, for less time. Retrieved from https://www.eurekalert.org/pub_releases/2019-01/tps-thf012819.php
Rogers, P. (2019, June 9). What You Should Know About Repetition Maximum and 1RM. Retrieved from https://www.verywellfit.com/what-is-repetition-maximum-and-1rm-3498379