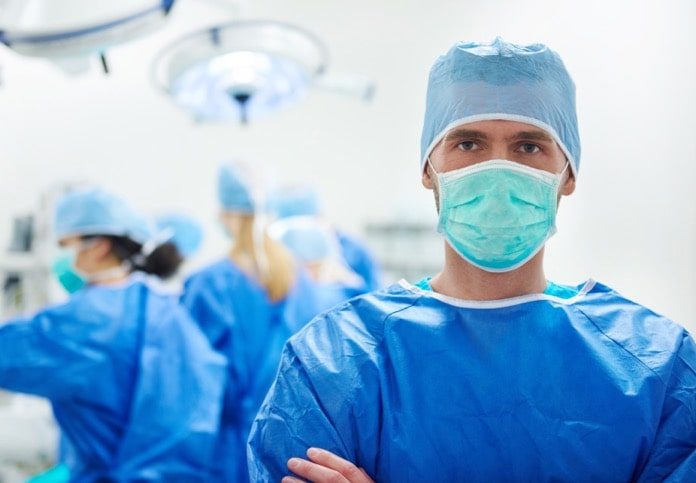 A recent study investigated the safety and efficacy of transplanting organs from hepatitis C positive patients into hepatitis C negative transplant patients with antiviral therapy.
Each year, hundreds of patients waiting for a heart transplant end up dying or become too sick to undergo transplantation. Those that do eventually receive a heart often have to wait long periods of time because of a limited number of donors. The need for organ donors is worsened by the recent opiate crisis, where potential organ donors contract the hepatitis C virus (HCV) and must have their organs discarded.
Direct-acting antiviral (DAA) therapies have been effective at curing HCV
In previous years, HCV treatments were associated with poor outcomes and often resulted in severe side effects. More recent direct-acting antiviral (DAA) therapies, however, are incredibly effective at curing HCV with minimal to no side effects. Therefore, the researchers reason that transplanting HCV-infected organs into HCV-negative recipients followed by DAA treatment might allow clinicians to utilize HCV-infected organs without adversely affecting organ recipients.
Five independent studies have already reported a 100% cure rate of HCV-positive organ transplantation following DAA treatment. However, only one of these transplants involved the heart and therefore, more rigorous studies are necessary to determine whether transplanting HCV-positive hearts into HCV-negative patients is safe accompanied with DAA treatment.
To answer this question, McLean and colleagues conducted a study that included 10 HCV-negative patients requiring a heart transplant. Each participant received a heart from an HCV-positive patient and subsequently underwent twelve-weeks of DAA therapy, which included elbasvir/grazoprevir. Researchers assessed HCV levels and adverse events for each participant over the course of the study. They published their results in the American Journal of Transplantation. 
In summary, all 10 participants had detectable levels of HCV three-days post-transplantation. At the end of the treatment course, however, nine of the ten participants had experienced no adverse effects and were successfully cured for their HCV. One patient died on day 79 as a result of antibody-mediated rejection. The authors note, however, that this was not caused by the HCV-positive organ transplantation nor the DAA therapy.
Patients who received HCV-positive organs were cured of the contracted HCV
The researchers conclude, therefore, that even though HCV-negative patients were transplanted with HCV-positive organs, they did not experience adverse events and were cured of the contracted HCV with DAA treatment. Additionally, studies are ongoing to investigate whether a similar approach can be taken with other HCV-positive organs, including the lungs and kidney. In addition to these studies, longer and larger trials are necessary to further validate the effectiveness of HCV-positive transplantations following antiviral therapy.
Written by Haisam Shah, BSc
Reference: McLean, R. C., Reese, P. P., Acker, M., Atluri, P., Bermudez, C., Goldberg, L., … & Bloom, R. D. (2019). Transplanting hepatitis C virus‐infected hearts into uninfected recipients: A single‐arm trial. American Journal of Transplantation.