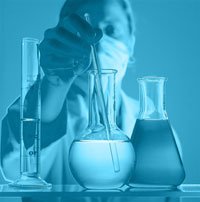 Click on any of the links below to skip to a specific section.
Arthritis
Patients with meniscal tears caused by knee osteoarthritis should consider physiotherapy as the primary treatment option over surgery.  In a recent clinical trial, physiotherapy proved just as effective as surgery, which is the standard form of treatment.  Both physiotherapy and surgery groups of patients showed significant improvements in function after 6 and 12 months.  The findings validate the usefulness of physiotherapy, since surgery carries risks of venous thromboses and infections.
The drug etanercept, taken along with the staple methotrexate, was shown to have comparable efficacy to the standard treatment for some cases of rheumatoid arthritis.  Some patients do not respond to methotrexate alone and must also take the more expensive biologic agents sulfasalazine and hydroxychloroquine, creating a drug cocktail known as 'triple therapy'.  The study compared triple therapy to a cheaper option of methotrexate and etanercept and found the results to be similarly effective, although etanercept was associated with more serious infections as side effects.  Although much research has been initiated into producing more affordable versions of biologic drugs, etanercept may now offer another option for cost savings. 
"Conventional triple therapy as god as etanercept for uncontrolled rheumatoid arthritis." British Medical Journal 346:f3846.  June 18, 2013.
Depression
Pregnant women taking antidepressants for mood or anxiety disorders have a 1.4 – 1.9 times higher risk of suffering from postpartum hemorrhage.  In a recent population analysis, it was shown that patients treated with various serotonin and non-serotonin reuptake inhibitors for mental conditions such as depression were more likely to experience severe bleeding after giving birth.  Among the medications studied were paroxetine, sertraline, fluoxetine, escitalopram, citalopram, amitriptyline, venlafaxine, trazodone, bupropion, and mirtazapine which represent all classes of antidepressants.  Postpartum hemorrhage is the leading cause of maternal mortality in the U.S. and requires blood transfusions and intensive care.  Almost 13% of women in the U.S. use antidepressants. It is important to note, however, that it is perhaps not the drugs themselves, but factors associated with being on antidepressants, like poor diet, use of tobacco, alcohol, and illegal drugs, that could have been responsible for the risk increase.
Palmsten, K. et al.  "Use of antidepressants near delivery and risk of postpartum hemorrhage: cohort study of low income women in the United States." British Medical Journal 347:f4877.  August 21, 2013.
Diabetes
Patients with type 2 diabetes and moderate obesity can potentially improve glycaemic control through bariatric surgery.  In a study of patients who had undergone bariatric surgery, which reduces the size of the stomach to aid weight loss, a better glycated haemoglobin of less than 7% (53 mm/mol) was detected for up to a year after the procedure.  However, a number of negative side-effects were also observed, including iron deficiency, hypoglycaemia, bowel obstruction (blockage of small or large intestine), and anastomotic (intestinal) leaks.  More research into the possible risks of such surgery is required.
Infectious Diseases:
The OspA vaccine against Lyme disease was shown effective in establishing antibody titres with few side effects in Phase 1 and 2 clinical trials.  Lyme disease, caused by 3 tick-borne bacterial species, presents a danger mostly in Europe, USA, and forested parts of Asia.  The early symptoms of fever, headache, fatigue, depression, and distinctive circular skin rashes at the site of the tick bites are generally treated with antibiotics.  However, when left untreated, the disease progresses to the joints, heart, and central nervous system.  Until now, there have been no available vaccination options.  The Austrian-German research collaborative established the effectiveness of the OspA vaccine with only mild reactions such as headache, tenderness and pain at the injection site.  However, longer studies are necessary before initiating the placebo-controlled phase 3 trials.
Wressnigg, N. et al.  "Safety and immunogenicity of a novel multivalent OspA vaccine against Lyme borreliosis in healthy adults: a double-blind, randomized, dose-escalation phase ½ trial."  The Lancet: Infectious Diseases 13(8):680-689.  August 2013.
Obesity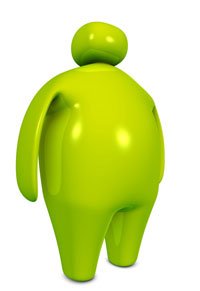 A recent, large, long-term study analyzed the claim made by some experimental animal trials that the anti-obesity drug orlistat is associated with increased risk of colorectal cancer.  Orlistat has been approved by the FDA and Health Canada for weight reduction, and has also shown beneficial effects on blood pressure, lipid levels, and type 2 diabetes.  However, a few previous research studies with animals showed that orlistat consumption was linked to induced cell proliferation and other markers of colon cancer.  The present non-experimental study undertook the analysis of nearly 200,000 individuals who have taken orlistat for obesity and concluded no significant increase in colorectal cancer risk, as was previously suggested by the animal studies.  One limitation of the cohort study is that it did not measure how strictly the patients adhered to the medication regimen.  Orlistat remains one of the top-selling drugs for obesity in the world.
Hong, J-L.  "Risk of colorectal cancer after initiation of orlistat: matched cohort study." British Medical Journal 347:f5039.  July 17, 2013.
Respiratory Health: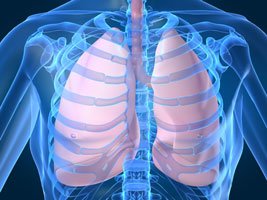 Research into Idiopathic Pulmonary Fibrosis (IPF) has indicated that this chronic disease, which is caused by formation of excess fibrous connective tissue in the lungs, may soon be treated with anti-acid medications.  The link between IPF and gastro-oesophageal reflux has long been hypothesized in the medical community, yet the exact mechanism and cause of IPF remains unknown.  In recent patient trials with Proton-Pump Inhibitors (PPI's) and Histamine-Receptor-2 H2 Blockers, improved lung-volume, or vital capacity, and fewer acute exacerbations (IPF events) were demonstrated.   The limitations of the research were that no improvement in patient survival was shown, subjects tested had other diseases, such as sleep apnea that could have adversely affected survival, and the acid reflux was only tested superficially by observing heartburn symptoms versus performing endoscopies for internal examination.  Further clinical research into potential side-effects of these medications in the treatment of IPF is necessary.  Side-effects like infections, electrolyte disturbances, and drug interactions, such as lowering of blood concentrations of antifibrotic drugs, such as pirfenidone, are possible.  The role of anti-acid treatment as either an adjunctive or a primary mode of treatment for IPF also requires clarification.
Tzouvelekis, A. and Bouros, D.  "Anti-acid treatment for idiopathic pulmonary fibrosis."  The Lancet: Respiratory Medicine 1(5):348-349.  July 2013.
Written by Julia Yusupova