Click on any of the links below to skip to a specific section:
Arthritis
Cancer
Cardiovascular Health
Depression
Diabetes
Gout
Infectious Diseases
Miscellaneous
Pain
---
A new molecule in the possible treatment of osteoarthritis has been identified. Urocortin has been shown to protect cells found in healthy cartilage, known as chondrocytes, from destruction. Osteoarthritis is a leading cause of chronic disability and is the most common type of arthritis in the world. The discovery of Urocortin opens up new research and development prospects for treatment.
The University of Manchester. Preventing cell death in osteoarthritis. Medical News Today. Available from:
http://www.medicalnewstoday.com/releases/263245.php. Last accessed: July 2013.
Cancer
The drug crizotinib has proven effective in extending progression-free time after chemotherapy to 7.7 months in patients with Non-Small Cell Lung Carcinoma (NSCLC), a study at Massachusetts General Hospital shows. NSCLC is responsible for 85-90% of lung cancers and the average progression-free time after chemotherapy alone is only 3 months. However, the body may also be inclined to develop resistance to crizotinib, so research is ongoing.
Shaw, A. et al. Crizotinib versus chemotherapy in advanced ALK-positive lung cancer. The New England Journal of Medicine. Available from: http://www.nejm.org/doi/full/10.1056/NEJMoa1214886. Last accessed: July 2013.
A promising new drug for colorectal cancer is being developed. Designed to be administered as maintenance therapy for patients who had already undergone successful chemotherapy, MGN1703 represents a novel class of immunotherapeutics that act by activating the body's own innate Natural Killer T cells to destroy cancer cells. Patients were administered MGN1703 after 4.5 – 6 months of chemotherapy. Significant reductions in mortality rates were observed during the 17 month follow up. Patients that show positive responses to chemotherapy for colorectal cancer may benefit from such subsequent maintenance treatment.
Schmoll, H-J. et al. Abstract 0007: Abstracts from the 15th ESMO World Congress on Gastrointestinal Cancer are published in Annals of Oncology, 24, June 2013 http://annonc.oxfordjournals.org/content/24/suppl_4.toc
The drug Revlimid has passed phase III clinical trials and is one step closer to being approved for new cases of Multiple Melanoma (MM), which is a cancer that affects white blood cells in bone marrow. Currently on the market for only patients who haven't been successful with any other MM therapies, Revlimid will soon become an additional option for the 100,000 MM patients in US and Canada.
Nordqvist, J. (2013, July 12). ""Revlimid" A Step Closer To Being Approved For New Cases Of Multiple Myeloma." Medical News Today. Retrieved from http://www.medicalnewstoday.com/articles/263282.php.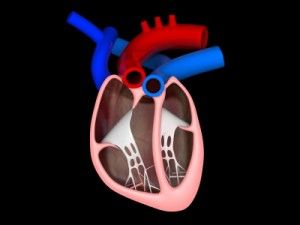 Aspirin may not be as effective as previously suggested at preventing strokes and heart attacks. Although the exact mechanism of action remains unknown, Aspirin has been used as medication for cardiovascular diseases for over 50 years. Nearly 60 million people worldwide take Aspirin regularly as a preventative measure of heart attack and stroke.
Recent research at Duke University Medical Center and the American Heart Association revealed that patients vary in their genetic responses to Aspirin, which suggests treatment should be customized according to each patient's specific biological profile. The findings point to the possibility of implementing of blood tests that can determine an individual's inclination to Aspirin's cardiovascular protective effect. One additional study demonstrated that a combination of Aspirin and Clopidogel reduces the chances of stroke within 90 days after the first attack, when administered within 24 hours of the onset of symptoms.
Whiteman, H. Cardiovascular genetic research reveals why not everyone benefits from aspirin. Medical News Today. Available from: http://www.medicalnewstoday.com/articles/262960.php. Last accessed: July, 2013.
Wang, Y. et al. Clopidogel with aspirin in acute minor stroke or transient ischemic attack. The New England Journal of Medicine. Available from: http://www.nejm.org/doi/pdf/10.1056/NEJMoa1215340. Last accessed: July 2013.
The drugs drospirenone and spironolactone, currently used to treat heart failure and high blood pressure, show several other beneficial health effects including a lower risk of obesity, metabolic syndrome, and diabetes. The class of drugs, known as MR antagonists, act by blocking hormones in the kidneys, heart, and fat tissues. A study conducted at the IRCCS San Raffaele Pisana Research Center in Rome has concluded that treatment with these medications increases the amount of "good" energy-burning brown fat cells, in comparison to the "bad" energy-storing white fat cells, leading to a lesser chance of developing obesity. Levels of blood glucose were also shown to be depleted, minimizing the chance of diabetes development. Although the study was conducted on mice and not human subjects, the medications are already currently available for treatment of heart disease.
Endocrine Society. Drugs used to treat heart failure and high blood pressure may help decrease obesity. Science Daily. Available from: http://www.sciencedaily.com/releases/2013/06/130617110933.htm. Last accessed: July 2013.
The drug alteplase administered intravenously to patients after an acute ischaemic stroke does not affect long-term survival rates, although it does improve patient-reported quality of life and independence. An 18 month international study at the University of Edinburgh has established that alteplase treatment is most effective in reducing mortality up to 3 months after the stroke, with a progressive increase in mortality up to a year after the stroke, and no protective effect against mortality whatsoever afterwards. Acting by breaking down blood clots, or thrombolysis, alteplase is usually administered within 4 – 5 hours after the stroke. While the study did not show advantages in taking alteplase for survival after 3 months, patients reported an improvement in quality of life outcomes and autonomy. Ischaemic stroke accounts for 88% of all strokes and occurs by formation of blood clots within arteries in the brain or other body parts.
Anderson, C. Effect of thrombolysis with alteplase within 6 h of acute ischaemic stroke on long-term outcomes (the third International Stroke Trial [IST-3]): 18-month follow-up of a randomised controlled trial. The Lancet Neurology 12(8): 768-776 (2013).
Ischemic Stroke. The internet Stroke Centre. Available from: http://www.strokecenter.org/patients/about-stroke/ischemic-stroke/. Last accessed: July 2013.
A preventative blood test for Cardiovascular Disease (CVD) is being developed by the researchers at UNMC's College of Medicine. CVD is the leading cause of death in the world and currently around 30% of sufferers go undiagnosed under the current medical system. The simple blood test would quantify the molecule malondialdehyde-acetaldehyde (MAA) in the blood, which is indicative of the presence of coronary artery disease. Although longer studies are needed, the development of this test would aid treatment by providing a valuable pre-emptive measure for CVD.
Ellis, M. Potential blood test for heart disease discovered. Medical News Today. MediLexicon, Intl., 12 Jul. 2013. Web. 12 Jul. 2013. http://www.medicalnewstoday.com/articles/263216.php
Antidepressant use was found to be associated with long-term weight gain and obesity by a research team at Australian National University. The drug fluoxetine showed side effects of increased total weight, and bone and spleen mass in mice. Antidepressants are among the most established medications in the world today and the link between their use and growing obesity rates is becoming a major research interest.
Endocrine Society. Short-term antidepressant use, stress, high-fat diet linked to long-term weight gain. Science Daily. Available from: http://www.sciencedaily.com/releases/2013/06/130617110807.htm. Last accessed: July 2013.
A prognostic test for patients with depression may be utilized to predict whether a patient will respond better to drug treatment or to cognitive behavior therapy, which is a therapeutic approach that addresses emotions and behavior without pharmacological intervention. Using the Positron Emission Tomography (PET) scan of the brain to show levels of glucose metabolism in the brain, researchers found that patients who responded well to drug treatment had high metabolism in the right anterior insula region of the brain, while patients who responded well to cognitive behavior therapy had low metabolism in the same region. Other tests based on simpler techniques of blood analysis are being developed as well. These kinds of predictive tests may become practical in the future. More than 350 million people suffer from depression globally, and almost 40% of patients undergo remission after first treatment.
Depression. WHO World Health Organization. Available online: http://www.who.int/mediacentre/factsheets/fs369/en/index.html. Last accessed: July 15, 2013.
Abbot, A. Brain scan predicts best therapy for depression. Nature NewsDOI:. Available from: http://www.nature.com/news/brain-scan-predicts-best-therapy-for-depression-1.13183. Last accessed: July 2013.
The drugs telmisartan and valsartan, used by diabetics to lower blood pressure, also show beneficial decreases in risks of hospitalization for heart attack, stroke, and heart failure. A statistical study of 54,000 patients showed that these medications are significantly successful in preventing death from vascular illnesses caused by diabetes.
Canadian Medical Association Journal. Diabetics taking certain blood pressure drugs at lower risk of heart disease. Medical News Today. Available from: http://www.medicalnewstoday.com/releases/263050.php. Last accessed: July 2013.
Safety concerns have arisen over the drugs Avandia (rosiglitazone) and Actos (pioglitazone), currently on the market for treatment of type 2 diabetes. A similar drug Aleglitazar has recently been recalled from clinical studies, due to findings of increased risk of heart attack, bone fractures, and kidney problems. Although Avandia and Actos are still in widespread use today, awareness of their potential health hazards is essential for diabetes patients.
MacGill, M. Doubts over new class of diabetes drugs as Roche gives up on Aleglitazar. Medical News Today. Available from: http://www.medicalnewstoday.com/articles/263167.php. Last accessed: July 2013.
Evidence suggests that effective communication between health care provider and patient, as part of individualized care, may be key to successful treatment of type 2 diabetes in elderly patients. A study conducted at the University of Exeter Medical School showed that about one quarter of patients in the placebo group that received no medication were able to achieve control of hyperglycaemia or elevated blood sugar levels. Approximately, 20% of the world population is over 65 and at a significant risk of developing hyperglycaemia, which creates a risk of falls and dizziness. Traditionally, the elderly population is underrepresented in clinical studies. The current findings indicate that individualized treatment and proper communication techniques utilized by doctors may prevent the need for aggressive medications.
University of Exeter. Diabetes treatment tailored to older patients yields dramatic results. Medical News Today. Available from: http://www.medicalnewstoday.com/releases/263043.php. Last accessed: July 2013.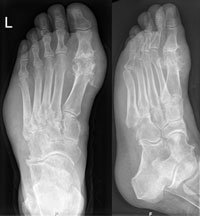 A Japanese research team identified a new gene implicated in gout, an inflammatory disease caused by build-up of uric acid around joints, usually occurring around the big toe, knees, or ankles. The gene specifies for the TRPM2 calcium channel in macrophage white blood cells, which is responsible for activation of the immune response to uric acid and inflammation. Researchers disabled the gene in mice and exposed the animals to uric acid salt crystals. Results of the study showed that knocking out this gene significantly minimizes inflammation. These findings suggest a new mechanism for the development of drugs for gout, and possibly other inflammatory diseases like Alzheimer's and arteriosclerosis.
Loyola University Health System. Potential for new drugs to treat gout. Medical News Today. Available from:
http://www.medicalnewstoday.com/releases/257939.php. Last accessed: July 2013.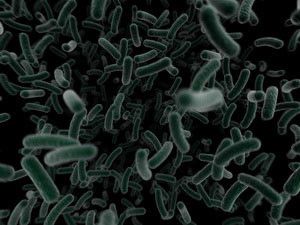 Patients with cardiovascular disorders may be at an increased risk of death from use of antibacterial drugs such as Azithromycin, and other macrolides and fluoroquinolones. A population study conducted by the FDA in 2012 showed that approximately 1 in 4100 patients on Azithromycin developed a lethal heart condition known as ventricular arrhythmia; this represents a considerably higher risk than that of patients on Amoxicillin. The elevated hazard was highest for the first 5 days of antibiotic treatment. Azithromycin is one of the world's best selling antibiotics, utilized in treatment of bacterial infections such as middle-ear infections, strep throat, pneumonia, typhoid, bronchitis, and sinusitis. Erythromycin and Clarithromycin are two other antibiotics that already include warning labels regarding arrhythmias. Awareness of the potential danger in prescribing these drugs is imperative for doctors and patients.
Mosholder, A. et al. Cardiovascular risks with Azithromycin and other antibacterial drugs. New England Journal of Medicine. Available from: http://www.nejm.org/doi/full/10.1056/NEJMp1302726. Last accessed: July 2013.
The drug Raltegravir was shown to have favorable long-term efficacy in HIV patients non-responsive to standard Antiretroviral Therapy. The patients tested in this 5 years study were resistant to at least 3 classes of standard drugs against HIV. Approximately half of the tested patients showed encouraging responses, including lowered viral concentrations and stable CD4+ cell counts. Some of the observed side effects of Raltegravir included nausea, headache, and diarrhea.
Eron, J.J. et al. Efficacy and safety of raltegravir for treatment of HIV for 5 years in the BENCHMRK studies: final results of two randomized, placebo-controlled trials. The Lancet: Infectious Diseases 13(7): 587-596 (2013).
The Food and Drug Administration (FDA) may soon implement a change in its regulations regarding the safety labeling of generic, or non-brand name, drugs. Current guidelines do not allow manufacturers to update safety information until it is reviewed and approved by the FDA, which creates a time gap that is potentially hazardous to the uninformed consumers. The new law would permit the drug makers to promptly release the necessary safety updates to the public. According to Dr. Sidney Wolfe, the founder of the Public Citizen's Health Research Group, the proposed new regulations will significantly reduce health risks for generic drug buyers. At present, 80% of prescriptions in the U.S. and 40% in Canada are generic.
Ellis, M. FDA Proposal may soon allow updated safety information on generic drug labels. Medical News Today. Available from: http://www.medicalnewstoday.com/articles/262954.php. Last accessed: July, 2013.
A study of artificial sweeteners like aspartame, sucralose, and saccharin shows associations with obesity, type 2 diabetes, metabolic syndrome, heart disease and stroke. Although the sweeteners were initially created as substitutes for sugar, which has been proven to contribute to the above-stated diseases, new findings suggest that artificial sweeteners may in fact cause the very damage they were created to curtail.
Swithers, S. Artificial sweeteners produce the counter-intuitive effect of inducing metabolic derangements. Trends in Endocrinology and Metabolism. Available from: http://www.cell.com/trends/endocrinology-metabolism/abstract/S1043-2760(13)00087-8. Last accessed: July 2013.
Research at the University of South Florida has attempted to elucidate optimal commencement and duration periods of some common drugs against Parkinson's Disease (PD). The study suggests that it is beneficial to initiate rasagiline and selegiline treatments at the time of diagnosis, as these medications are well-tolerated in the early periods of PD and show mounting benefits with long term use (5 – 7 years). Another drug, Pramipexole, may be advantageous as an addition to the standard levodopa. Delaying the start of Pramipexole may minimize adverse effects present with early treatment while still providing full benefits. However, Pramipexole is ineffective in slowing PD progression, which currently remains a major difficulty. It is important to note that the findings of this study are tentative and more research remains to be executed to clarify these drugs' mechanisms of action and long-term side effects.
Hauser, R.A. PROUD stands tall: delayed-start studies in Parkinson's disease. The Lancet Neurology 12(8): 728-729 (2013).
New advances in nanotechnology are leading the frontier in drug development. Nanotechnology or "Nanotech" is the rapidly progressing science that allows creation of new compounds by manipulating individual atoms and molecules. Unlike traditionally designed drugs, the size, shape, and composition of nano-drugs' particles are rigorously specified and controlled. This potentially results in fewer side effects and higher effectiveness of the drugs. Although the technology is still relatively new, research in vaccine and cancer treatment appears promising for the future.
Brennan, Z. Customizable nanoparticle technologies offer look into the future of drug delivery. Last accessed July 12, 2013. Available online: http://www.in-pharmatechnologist.com/Drug-Delivery/Customizable-Nanoparticle-Technologies-Offer-Look-into-the-Future-of-Drug-Delivery/?utm_source=newsletter_weekly&utm_medium=email&utm_campaign=Newsletter%2BWeekly&c=DsMheXDpxOARbzMW04OpVsescggq9YaT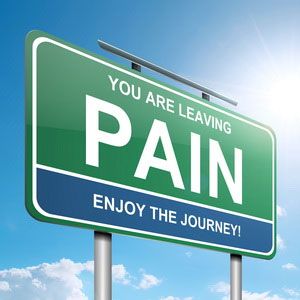 A new study with male patients receiving Intrathecal Drug Delivery (IDD) for the management of severe chronic pain showed decreased functional activity of gonads and sex hormones and links to reduced bone mass. Hypogonadism, characterized by diminished hormone biosynthesis in testes and ovaries, is a widespread consequence of long-term opioid therapy. Common symptoms include a decreased libido, tiredness, and loss of muscle mass and strength. Furthermore, the reductions in bone mass density attributed to hypogonadism could create a higher risk of developing osteoporosis and bone fractures. Patients undergoing IDD are advised to be monitored for hypogonadism and bone mass density to allow for early detection and appropriate treatment.
Duarte, R.V. et al. Hypogonadism and low bone mineral density in patients on long-term intrathecal opioid delivery therapy. BMJ Open. Available from: http://bmjopen.bmj.com/content/3/6/e002856.abstract. Last accessed: July 2013.
The drug Diclofenac, widely used as a painkiller for dental pain, migraine, gout, sprains, strains, arthritis, and surgical pain, has been found to increase the risk of heart attack and stroke in patients with cardiovascular problems. Currently one of the most common NSAID medications in the world, Diclofenac use should be discontinued by patients with a history of heart problems. This warning was issued by UK's Medicines and Healthcare Products Regulatory Agency (MHRA).
Nordqvist, C. Common painkiller linked to heart attack and stroke, UK warning. Medical News Today. Available from: http://www.medicalnewstoday.com/articles/262677.php. Last accessed: July 2013.
Two new likely candidates for Acetaminophen replacement have been developed by researchers at Vanderbilt University Medical Center. Acetaminophen is one of the most popular drugs in the world, used to reduce pain and fever. However, one of the known widespread side effects of the drug is liver toxicity. The newly developed compounds preserve all the healing properties of Acetaminophen, while optimizing liver safety. More testing is necessary at this time, however.
American Chemical Society. Toward a safer form of Acetaminophen. Medical News Today. Available from: http://www.medicalnewstoday.com/releases/263265.php. Last accessed: July 2013.
A promising new pain treatment is being evaluated at the Mayo Clinic and University of Wisconsin. Similar to the conventional TENS therapy for pain, Calmare works by application of synchronized electric potentials delivered to the body tissue adjacent to the source of pain. First developed in Italy in the 1980s, the treatment has now been proven to be successful for chronic pain conditions resulting from nerve block and inflammation, shingles, chemotherapy, sciatic and lumbar pain, diabetic neuropathy and several other conditions. With a 64% reduction in pain and over 90% of patients opting to continue with the therapy after first trial, Calmare may soon offer a safe and effective alternative to narcotics.
Michael Breen & Associates. (2013, July 12). "Non-Invasive Pain Treatment Now In Illinois." Medical News Today. Retrieved from http://www.medicalnewstoday.com/releases/263239.php.
Written by Julia Yusupova