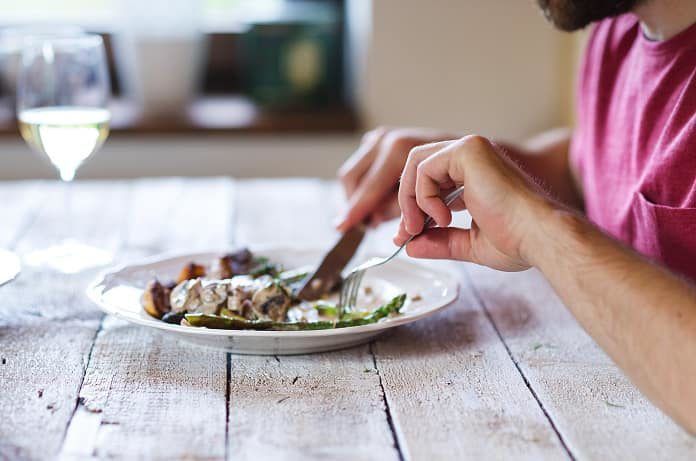 In a study published in the American Journal of Clinical Nutrition, researchers tested human perceptions of adequate portion sizes for food.
With the drastic increase in weight-related conditions such as obesity, dietary solutions have been at the forefront of preventative treatment regimes. While the genetic predispositions of these conditions are difficult to alter, healthcare professionals and nutritionists look to environmental factors like dietary intake to lower and prevent symptoms of overweight and obesity.
A recent study from the United Kingdom published by the American Journal of Clinical Nutrition uses an interdisciplinary approach to test if altering the portion sizes served can be "re-normalized" by human perception.
Researchers designed three experiments where they altered the participants' food portions. All of the experiments were focused on a specific food: quiche.
Experiment 1:
For the first experiment, they recruited 40 participants who were fed larger and smaller portion sizes of tomato and broccoli quiche. The large portion was sized at half of a family-size while the small portion was a quarter of the family-size quiche. Before the experiment, the participants needed to refrain from eating any food fortwo2 hours. After, they completed a mood questionnaire. This first experiment one targeted to female participants.
Experiment 2:
The second experiment targeted male participants. For the experiment, they asked the participants to select a portion of the quiche one day later.
Experiment 3:
In experiment three, the trial period lasted for one week after which the participants were asked to identify an ideal portion size of the quiche.
The study found that participants who ate the smaller portions of the quiche eventually considered the smaller portion to be the normal serving amount. These results were consistent across all three experiments.
In experiment one and two, the participants categorized into the smaller portion group consumed lower amounts of food on the following day in relation to the larger portion group. Similarly, individuals consuming smaller portions initially selected smaller portions as their ideal portion size after one week in experiment three.
The study concluded that dietary consumption can be altered and re-normalized. These findings are highly beneficial to nutritionists and healthcare professionals as they respond to weight-based medical conditions.
Patients diagnosed with obesity and overweight who maintain a different lifestyle than that of a healthy individual require changes in normal dietary intake to prevent further effects of these conditions. As a result, an interdisciplinary approach combining health and nutrition with psychological techniques can be helpful to re-adjust lifestyle factors and improve eating habits of individuals with relatively unhealthy diets.
Written by Shrishti Ahuja, HBSc
Reference: Robinson, E., & Kersbergen, I. (2018). Portion size and later food intake: Evidence on the "normalizing" effect of reducing food portion sizes. The American Journal of Clinical Nutrition,107(4), 640-646. doi:10.1093/ajcn/nqy013