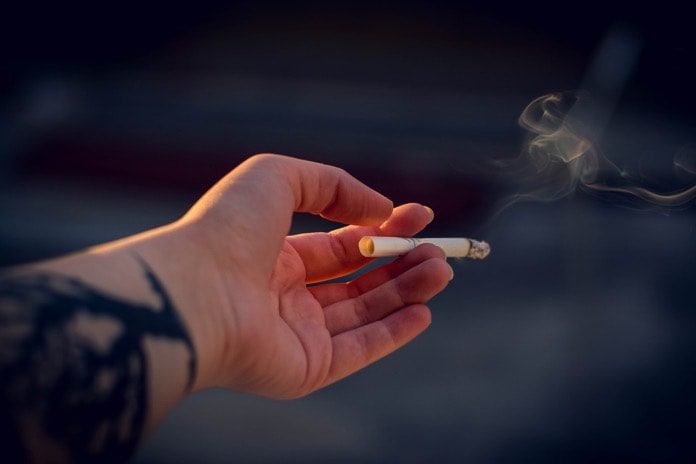 The increasing use of menthol cigarettes has become a public health burden. Researchers in the U.S have published a paper in BMC Public Health summarizing the role of menthol cigarettes in initiating or stopping smoking.
Cigarette smoking is a well-established public health problem and has been associated with a myriad of diseases including cancers, cardiovascular diseases, respiratory illnesses, and many others. To reduce the burden of these diseases, smoking cessation programs need to be intensified.
What is the Role of Menthol Cigarettes?
While efforts are being made to curb smoking, tobacco companies are also intensifying their efforts to attract more smokers including the addition of flavors that may intensify addiction. One of such flavors is menthol.
The addition of menthol to tobacco products started as far back as the 1920s but has increased over the years with current data indicating that 30% of cigarettes in the market contain menthol. Although menthol has not yet been banned, research evidence including a 2013 report from an FDA review has all pointed to its negative effect on smoking and public health. It is therefore important to continuously update information on the link between menthol and smoking in order for meaningful policies to be developed.
For this purpose, Villanti and collaborators decided to review the literature on menthol cigarettes with the purpose of updating current evidence on the role of menthol in smoking initiation, dependence, and cessation. In their study published in BMC Public Health, the researchers performed a literature search of the PubMed database (a database that references abstracts and full articles on topics relating to life sciences and biomedical sciences) through to May 9, 2017, using "cigarette" and "menthol" as their search terms. They also reviewed The National Cancer Institute's Bibliography of Literature and the FDA's original 2011 report and the 2013 addendum for additional publications that were not found using the PubMed search. The researchers classified studies that were included in their review into one of six categories: 1) Initiation; 2) Dependence; 3) Cessation; 4) Prevalence; 5) Marketing; and 6) Policies.
Menthol Cigarettes Lead to Increased Initiation of Smoking
The researchers found 82 studies that were related to initiation, dependence, and cessation. For studies on initiation, they found evidence of increasing use of menthol cigarettes by youths and young adults and an association between menthol cigarettes and youth smoking. This was consistent over time even when different populations and study designs were used. Studies that were published on dependence found that there was a relationship between the initiation of menthol cigarettes and increase in nicotine dependence. In studies that examined cessation, there was consistent evidence that menthol cigarette smokers make more attempts at quitting and found it more difficult to stop smoking than non-menthol cigarette smokers.
This systematic review reveals that research into smoking has been prolific and most of these studies have found an association between menthol cigarettes and increases in smoking initiation by youth and dependence on nicotine and decreases in smoking cessation. This has implications on policies that target marketing and use of menthol by cigarette companies. Based on evidence from the studies reviewed, removal of menthol from cigarettes would likely lead to a decrease in the number of people initiating smoking and an increase in those quitting smoking.
Written by Asongna T. Folefoc
Reference: Villanti AC, Collins LK, Niaura RS, Gagosian SY and Abrams DB. Menthol cigarettes and the public health standard: a systematic review. BMC Public Health (2017) 17:983 DOI 10.1186/s12889-017-4987-z