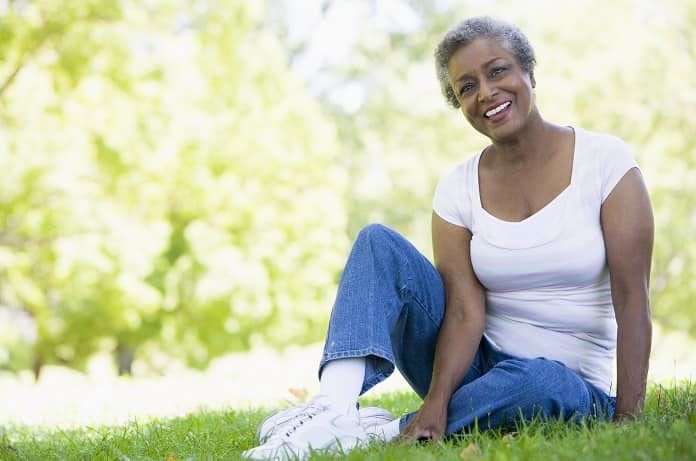 A study determines if a treatment lowering LDL-cholesterol in patients at high risk for adverse cardiovascular events further reduces the risk of adverse outcomes such as heart attack or stroke.
It is estimated that roughly 30 million people worldwide take statins to lower LDL-cholesterol levels. The buildup of LDL-cholesterol, dubbed bad cholesterol, in the arteries reduces blood flow through the arteries and increases the risk of heart attacks and strokes. The statins are recommended for use in people who are at high risk for developing heart disease. These people include smokers and people with dyslipidemia (abnormal blood levels of lipids including LDL-cholesterol and/or triglycerides), diabetes, or high blood pressure.
However, some patients are either intolerant to statins or their LDL-cholesterol fails to reach targeted levels with statin therapy. Therefore, there is an unmet need for LDL-cholesterol-lowering drugs. To fill this need, researchers consider a new class of drugs that target and inhibit the PCSK9 protein. PCSK9 is a protein that helps degrade the LDL-receptor and thereby blocks LDL-cholesterol absorption by the liver, elevating its levels in the blood.
Evolocumab Treatment for High Cholesterol
Evolocumab, an antibody that targets PCSK9, has been approved by the United States Food and Drug Administration (FDA) and Health Canada for the treatment of high LDL-cholesterol levels in patients who do not respond adequately to statin therapy. The results of a phase III clinical trial were published earlier this year. The trial included patients who were receiving statins but had LDL-cholesterol levels of 70 milligrams per deciliter or higher and were therefore put on an additional regimen of evolocumab.1
The study was sponsored by the pharmaceutical company Amgen, which manufactures the drug, and involved a total of 27,564 patients within the age range of 40-85 years across 49 countries. The patients were randomly divided into two groups: one group receiving subcutaneous injections of evolocumab in addition to statin drugs and the other on regular statin therapy.
Researchers followed the patients for a median duration of about two years, and it was found that the LDL-cholesterol levels were reduced by an average of 59% in the evolocumab group compared to the control group. The inclusion of evolocumab also significantly reduced the risk of myocardial infarction, stroke, hospitalization for unstable angina, or coronary revascularization.
Assessing the Efficacy and Safety of LDL-Cholesterol Reduction
The study's authors published a second report in The Lancet recently after a secondary analysis of the data to assess the efficacy and safety of LDL-cholesterol reduction.2 The participants were divided into five groups based on their levels of LDL-cholesterol after four weeks of evolocumab treatment. The results indicated a linear trend between the LDL-cholesterol levels and the primary outcome (also known as endpoints), which included cardiovascular death, myocardial infarction, stroke, coronary revascularization, and unstable angina. They found that with decreasing LDL-cholesterol levels, the overall risk of the primary endpoint was reduced.
Researchers also assessed a secondary endpoint that took into account cardiovascular death, myocardial infarction, and stroke. Again, a linear declining trend was observed between LDL-cholesterol levels and the overall risk of the secondary endpoint. The study also found no negative effects of the drug on memory, cognition, or reaction time. Importantly, the study demonstrated that there were persistent gains from reducing LDL-cholesterol levels even to very low values, which are far lower than current treatment targets.
A notable limitation of the study is that the follow-up period was limited to a median time of 26 months or approximately two years, as opposed to the originally planned period of four years.
Overall, the study confirms the link between reduced LDL-cholesterol levels and adverse cardiovascular events, including myocardial infarction, coronary revascularization, and strokes. Notably, the inclusion of evolocumab had no effect on cardiovascular mortality. Long-term trials may be required before conclusions are drawn in this regard.
Written by Usha B. Nair, Ph.D.
References:
Sabatine MS, Giugliano RP, Keech AC, Honarpour N, Wiviott SD, Murphy SA, Kuder JF, Wang H, Liu T, Wasserman SM, Sever PS, Pedersen TR; FOURIER Steering Committee and Investigators. Evolocumab and Clinical Outcomes in Patients with Cardiovascular Disease. N Engl J Med. 2017 May 4;376(18):1713-1722. doi: 10.1056/NEJMoa1615664. Epub 2017 Mar 17. PubMed PMID: 28304224.
Giugliano RP, Pedersen TR, Park JG, De Ferrari GM, Gaciong ZA, Ceska R, Toth K, Gouni-Berthold I, Lopez-Miranda J, Schiele F, Mach F, Ott BR, Kanevsky E, Pineda AL, Somaratne R, Wasserman SM, Keech AC, Sever PS, Sabatine MS; FOURIER Investigators. Clinical efficacy and safety of achieving very low LDL-cholesterol concentrations with the PCSK9 inhibitor evolocumab: a prespecified secondary analysis of the FOURIER trial. Lancet. 2017 Aug 25. pii: S0140-6736(17)32290-0. doi: 10.1016/S0140-6736(17)32290-0. [Epub ahead of print] PubMed PMID: 28859947.