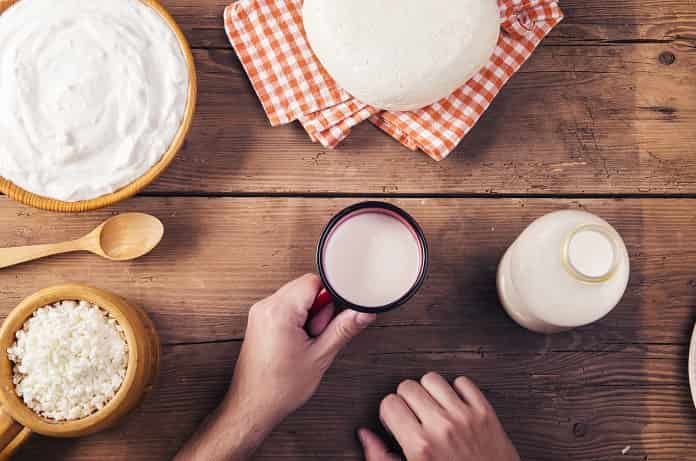 A recent report in the British Journal of Nutrition reports that probiotic yogurt and acidified milk supplemented with probiotics similarly reduce postprandial inflammation in healthy young men.
Probiotic dairy products have received a lot of attention lately, but their exact mechanism of action is still under scientific investigations. One suggested mechanism is that probiotics, such as probiotic yogurt, reduce chronic inflammation that results from the digestion of certain foods.
High-fat foods and foods with high polysaccharide content cause chronic inflammation that contributes to the development of various metabolic pathologies. Patients with chronic diseases such as diabetes mellitus type 2 and obesity have altered gut microbial flora compared to healthy individuals. Gut flora is potentially modifiable by dairy products such as probiotic yogurts. Dietary modification of gut flora has been practiced for many years as part of nutritional therapy. A recent study published in the British Journal of Nutrition evaluated the effect of probiotics on postprandial inflammation as well as gut microbial flora.
Scientists enrolled 14 healthy individuals ranging from 18 to 40 years in this randomized, double-blind, crossover trial. Participants were randomly assigned to receive either probiotic yogurt or acidified milk.  Probiotic yogurt used for this study had the probiotic Lactobacillus rhamnose and milk was acidified with D-(+)-glucono-δ-lactone. Two distinct types of postprandial tests were carried out during the study:  dairy product test and high-fat meal test. The first test assessed the inflammatory response after a high-fat meal in both groups (receiving probiotic yogurt or acidified milk) and the second test evaluated the gut flora after the two dietary interventions. To assess the inflammatory response after interventions, scientists measured IL6, TNFα and chemokine ligand 5 levels.
While there was no significant difference in inflammation between the two intervention groups, both probiotic yogurt and acidified milk have significantly reduced the post high-fat meal inflammation. The results also demonstrated a significant change in gut flora following both interventions, including a decreased abundance of Bilophilawadsworthia after acidified milk and increased abundance of Bifidobacterium species with probiotic yogurt intake increased the abundance of Bifidobacterium species after acidified milk intake.
The authors concluded that due to the anti-inflammatory properties of probiotics, these dietary interventions may be useful for people at risk of chronic inflammation.
Written by Nima Makhdami, M.D.