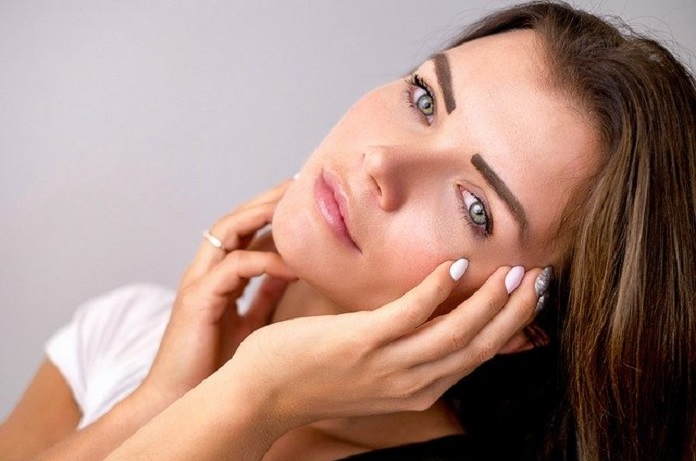 Written By Dr. George Sadowski, founder and CMO of Nourishing Biologicals, exclusively for Medical News Bulletin.
The association of a healthy appearance of the skin with youth is well established in our society. The cosmetic market represents a reflection of the human desire for healthy skin and the absence of wrinkles. Those with healthy appearing skin are consistently rated as more attractive than their older-appearing counterparts. Human consciousness has preference for younger-appearing skin that is viewed as healthier and more attractive. Overall attractiveness across different cultures is related to the appearance of skin that is younger than the chronological age.1
Chronological aging is a result of internally generated free radicals which damage the skin producing visible discolorations, flaking, blotchiness, wrinkling and sagging of the skin. External aging from free radicals triggered by pollutants and sunlight on the sun exposed areas adds to the chronological aging.2
An example of chronological aging can be seen on the inside of the upper arm while external aging is seen on the face and other sun exposed areas. The effects of external damage are seen in a reddened, uneven skin growth with flaking, blotchy discolorations and a rough weathered look. This appearance may convey an undesirable message of declining health, elicit an adverse psychological impact and even a critical opinion by others. Conversely, a smooth, hydrated well-toned skin provides great benefits in our social and professional life and adds psychological comfort.
The discovery and development of growth factors and active peptides has advanced the potential for the direct treatment of the causes of aging.3 Their mechanisms of action can be selected to bear a maximal effect on a causative metabolic process in need of support. Growth factors are composed of chains of amino acids whose function is to trigger cellular metabolism through their action on cell receptors. They can act by remote function similar to electronic keys that can lock and unlock car doors, so they don't need to penetrate deeply into the skin.
Growth factors and peptides normally present in our bodies function as chemical messengers that direct cellular growth, cell migration, extracellular matrix activity and the inflammatory response. Topically applied peptides have been classified into collagen stimulating, neurotransmitter inhibiting, carrier proteins, enzyme inhibiting and topically protective categories.4
Growth factors and active peptides contained in commercially available serums are well suited for topical application since they are not used for injection due to the potential of an immune response. Ingestion of growth factors is also unlikely to be beneficial due to degradation of proteins by digestive enzymes. Humans produce growth factors and peptides in the skin, unfortunately, these decline with age leaving the skin without needed support. Their topical application to where they are needed most to benefit the skin makes sense and avoids systemic complications.5
The other advantage of topical skin application is that while many studies have shown the beneficial and at times harmful application of individual ingredients, everyone can see immediate reaction of the skin to the product that has been applied. No need for x-rays or blood tests, a simple visual inspection is all that you need to know if it's better or worse.
Topical application of growth factors that normally decline because of free radical damage or from healthy aging can stimulate the regrowth of new skin cells and formation of elastic fibers.
These functions are imperative to produce healthy and well-toned skin. The addition of other needed components such as polyphenols, anti-oxidants, anti-inflammatories, hyaluronate and collagen necessary to protect and rebuild the skin structure should also help. It is already known that such formulations are stable, non-irritating, safe to use and produce results. One clinical study showed statistically significant objective improvement in hydration (20%) and decreased trans-epidermal water loss by 25% after 15 minutes while increasing skin elasticity (11%) and firmness (24%).
We've presented information that, we hope, can be used to develop a prevention strategy for aging skin. It is useful to know that the use of such products can improve facial appearance, which we all want.
1. Vashi NA, De Castro Maymone MB, Kundu RV. Aging differences in ethnic skin. J Clin Aesthet Dermatol. 2016; 9(1): 31-38.
2. Fisher GJ, Kang S, Varani J, et al. Mechanisms of photoaging and chronological skin aging. Arch Dermatol 2002; 138: 1462-1470.
3. Mehta RC, Fitzpatrick RE. Endogenous growth factors as cosmeceuticals. Dermatol Ther 2007; 20 (5): 350-359.
4. Hussain M, Phelps R, Goldberg DJ. Clinical, histologic and ultrastructural changes after use of human growth factor and cytokine skin cream for the treatment of skin rejuvenation. J Cosmet Laser Ther. 2008; 10(2):104-109.
5. Pérez-Sánchez A, Barrajón-Catalán E,Herranz-López M, and MicolV. Nutraceuticals for Skin Care: A Comprehensive Review of Human Clinical Studies. Nutrients. 2018 Apr; 10(4): 403.
6. Sadowski G, Sadowski J. Safety and Efficacy of a Novel Antiaging Skin Care Regimen Containing Neutraceuticals and Growth Factors on the Facial Skin of Women: A 12-Week Open-label Study by J Clin Aesthet Dermatol. 2020;13(6):24–34.
Image by Alexandr Ivanov from Pixabay