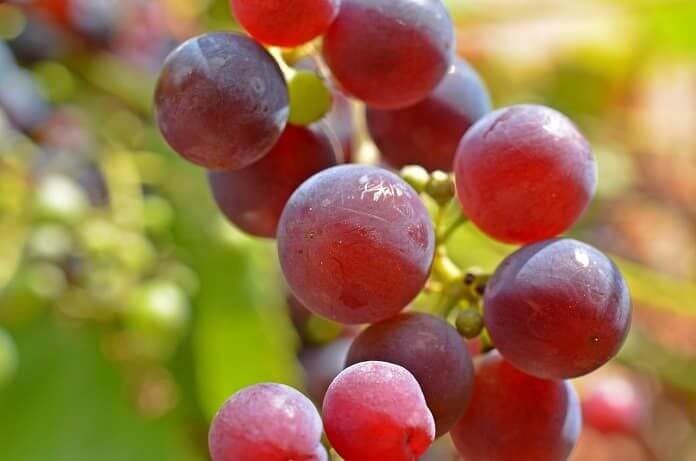 Una análisis determina si el resveratrol reduce ayuno de glucosa, niveles de insulina y mejora la sensibilidad insulina en pacientes con diabetes tipo 2.
El resveratrol, un polifenol que se encuentra presente en la piel de las uvas rojas, es un potente antioxidante que está promocionado por sus efectos anti-inflamatorios, anti-canceres, anti-envejecimientos, y cardio-protectores. Unos estudios han expuesto que el consumo del resveratrol mejora la sensibilidad de insulina en ratas diabéticas y pacientes con diabetes tipo 2 mellitus. Eso si, estudios con resveratrol han estado inconsistente con unas pruebas de control al azares, exponiendo que no fue un agente de control glucémico efectivo.
Una análisis intentó a resolver estas contradicciones examinando la información de las pruebas controles al azares hechas en el pasado. Las resultas de la análisis fueron publicadas recientemente en Nutrition and Metabolism. Nueve pruebas de control al azares involucrando un total de 283 participantes con diabetes tipo 2 fueron incluidos en la análisis. Mientras todos los estudios controlaron glucosa plasmáticas en ayunas, unos estudios también controlaron hemoglobina glicosilada (Hba1c) y la resistencia de insulina. También controlaron presión arterial sistólica y diastólica, colesterol de lipoproteínas de baja densidad, colesterol de lipoproteínas de alta densidad, y concentraciones insulinas. La dosis diaria de resveratrol en estos estudios oscila entre 8 mg y 3000 mg tomado en una plaza de cuatro semanas a doce meses. La información de estos estudios fueron juntado y analizado estadísticamente.
Las resultas expone que resveratrol redujo niveles glucosas plasmáticas en ayunas en pacientes con diabetes tipo 2 comparado con el grupo de control. Niveles glucosas plasmáticas en ayunas fueron reducidos mucho en pacientes que recibieron dosis altas de resveratrol, pero no declinó en esos pacientes que recibieron dosis bajas.
Niveles hemoglobinas glicosiladas (HBA1c o hemoglobina que está atado a glucosa) son buenos indicadores de los niveles glucosas de sangre durante seis y ocho semanas antes la prueba y no están afectados de las subidas y las diminuciones diarios. De los nueve estudios usados para la análisis, seis tuvieron la información niveles hemoglobinas glicosiladas que se metió 228 pacientes. Análisis de esta información expone que niveles hemoglobinas glicosiladas no bajaron con el consumo del resveratrol: se quedaron los mismos.
Análisis de dato resistencia insulina, que fue obtenido de cinco pruebas y involucrado 153 pacientes, expuso que resistencia insulina fue disminuido significadamente (o la sensibilidad a insulina mejorada significadamente) con el consumo de resveratrol. Los datos también expusieron una diminución en niveles insulinas y presión arterial sistólica y diastólica con consumo del resveratrol. Eso si, niveles colesteroles de lipoproteínas de baja densidad y niveles de alta densidad no fueron afectados del consumo resveratrol. Una dosis alta (mas que 100 mg/día) fue efectivo en la bajada de niveles glucosas, mientras dosis bajas (menos que 100 mg/día) no tuvieron efectos.
Una limitación reconocida del estudio fue que formas diferentes de resveratrol (extractos y polvos) fueron usados, y la dosis y duración de dosis por estudios diferentes fue variable. Estas diferencias pueden afectar las inferencias presentadas, y por lo tanto, más estudios con más profundidad son necesidades para entender los efectos dosis dependencias  de resveratrol.
Sobre todo, estas resultas exponen que el consumo de resveratrol mejora control glicémico en individuos con diabetes tipo 2 mellitus. Los varios agentes antidiabéticos y de control glucémico que están en uso en este momento (insulina, biguanides, sulfonilureas, inhibidores de a-glucosidasa, y inhibidores de DPP-4) están limitadas porque de contraindicaciones o los efectos segundarios como hipoglucemia y el aumento de la pesa. Algunos estudios han expuesto que resveratrol como una dosis de hasta 1 gramao/día no tiene efectos tóxicos. Mientras estas resultas necesitan que ser validados en pruebas más largas, resveratrol podría representar una viable alternativa para el manejo de diabetes tipo 2 mellitus.
Escrito de: Usha B. Nair, Ph.D
Traducido de: Danielle Dinally
Cita de Referencia:
(1) Méndez-del Villar M, González-Ortiz M, Martínez-Abundis E, Pérez-Rubio KG, Lizárraga-Valdez R. Effect of resveratrol administration on metabolic syndrome, insulin sensitivity, and insulin secretion. Metab Syndr Relat Disord. 2014 Dec;12(10):497-501. doi: 10.1089/met.2014.0082. Epub 2014 Aug 19. PubMed PMID: 25137036.
(2) González-Rodríguez Á, Santamaría B, Mas-Gutierrez JA, Rada P, Fernández-Millán E, Pardo V, Álvarez C, Cuadrado A, Ros M, Serrano M, Valverde ÁM. Resveratrol treatment restores peripheral insulin sensitivity in diabetic mice in a sirt1-independent manner. Mol Nutr Food Res. 2015 Aug;59(8):1431-42. doi: 10.1002/mnfr.201400933. Epub 2015 Apr 28. PubMed PMID: 25808216.
(3) Lee YE, Kim JW, Lee EM, Ahn YB, Song KH, Yoon KH, Kim HW, Park CW, Li G, Liu Z, Ko SH. Chronic resveratrol treatment protects pancreatic islets against oxidative stress in db/db mice. PLoS One. 2012;7(11):e50412. doi: 10.1371/journal.pone.0050412. Epub 2012 Nov 30. PubMed PMID: 23226280; PubMed Central PMCID: PMC3511555.
(4)Bo S, Ponzo V, Ciccone G, Evangelista A, Saba F, Goitre I, Procopio M, Pagano GF, Cassader M, Gambino R. Six months of resveratrol supplementation has no measurable effect in type 2 diabetic patients. A randomized, double blind, placebo-controlled trial. Pharmacol Res. 2016 Sep;111:896-905. doi: 10.1016/j.phrs.2016.08.010. Epub 2016 Aug 9. PubMed PMID: 27520400.
(5)Thazhath SS, Wu T, Bound MJ, Checklin HL, Standfield S, Jones KL, Horowitz M, Rayner CK. Administration of resveratrol for 5 wk has no effect on glucagon-like peptide 1 secretion, gastric emptying, or glycemic control in type 2 diabetes: a  randomized controlled trial. Am J Clin Nutr. 2016 Jan;103(1):66-70. doi: 10.3945/ajcn.115.117440. Epub 2015 Nov 25. PubMed PMID: 26607942.
(6)Zhu X, Wu C, Qiu S, Yuan X, Li L. Effects of resveratrol on glucose control and insulin sensitivity in subjects with type 2 diabetes: systematic review and meta-analysis. Nutr & Metab. 2017 Sept;14:60. doi: 10.1186/s12986-017-0217-z.
(7)Movahed A, Nabipour I, Lieben Louis X, Thandapilly SJ, Yu L, Kalantarhormozi M, Rekabpour SJ, Netticadan T. Antihyperglycemic effects of short term resveratrol supplementation in type 2 diabetic patients. Evid Based Complement Alternat Med. 2013;2013:851267. doi: 10.1155/2013/851267. Epub 2013 Sep 1. PubMed PMID: 24073011; PubMed Central PMCID: PMC3773903.