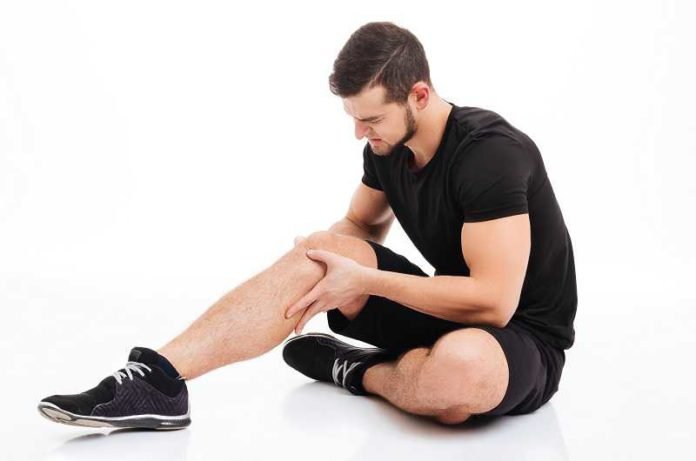 Knee osteoarthritis is a chronic condition commonly treated by knee replacement, but for younger individuals doctors prefer a less invasive approach. Current medication based therapies have not shown long-term benefit, but platelet-rich plasma treatment has shown promising preliminary results.
Osteoarthritis (OA) of the knee is a common degenerative condition that can lead to considerable discomfort. Knee osteoarthritis causes pain and joint inflammation, and due to its location, knee OA can considerably limit motion and freedom. Knee replacements are commonly used and are quite effective, but due to the replacement knee's lifespan, nonsurgical interventions are preferred for younger individuals. Current treatments revolve around medications and anti-inflammatory drugs, which are beneficial in the short-term, but have not shown significant long term benefits. Platelet-rich plasma (PRP) therapy is a new form of treatment that may improve patients' conditions.
PRP is the injection of a blood product with high concentrations of human growth factors. By injecting PRP at the site of the injury, physicians hope to spur natural growing processes with these resources and nutrients. There have been promising preclinical findings and potential aspirations, but we do not fully understand PRP's wide risks and benefits, as Dai et al. set out to discover.
In a recent study published in the Journal of Arthroscopic and Related Surgery, Dai et al. investigated the safety and efficacy of PRP injections in treatment of knee OA. The researchers pulled data from previous studies with PRP injections for knee OA treatment and compared it to other forms of treatment or no treatment at all. Patients were evaluated based on various osteoarthritis index scores, including the Western Ontario and McMaster Universities Osteoarthritis Index (WOMAC), as well as adverse effects of the injections. Independent reviewers were included to assess risk of bias in the various studies selected.
The study showed that six months following injections of either hyaluronic acid (current treatment) or PRP injections, no significant differences in pain relief or functional improvement were observed. However, at twelve months, PRP injections showed significant improvements in both measure compared to hyaluronic acid and saline (control) injections. In addition, PRP did not increase the incidence of adverse effects in patients. PRP injections are used in the treatment of several musculoskeletal deficiencies, and the results of this study indicate they may also offer relief to patients suffering from knee OA. While concerns arise from pro-inflammatory factors that these injections may release, pain and function were significantly improved long-term in comparison to other treatments. It should be noted that several of the studies differed in solution preparation, and a more controlled, individual study may be warranted. Regardless, the findings of this meta-analysis indicate that PRP therapy has potential for use in treatment of knee OA.
Written By: Wesley Tin, BMSc