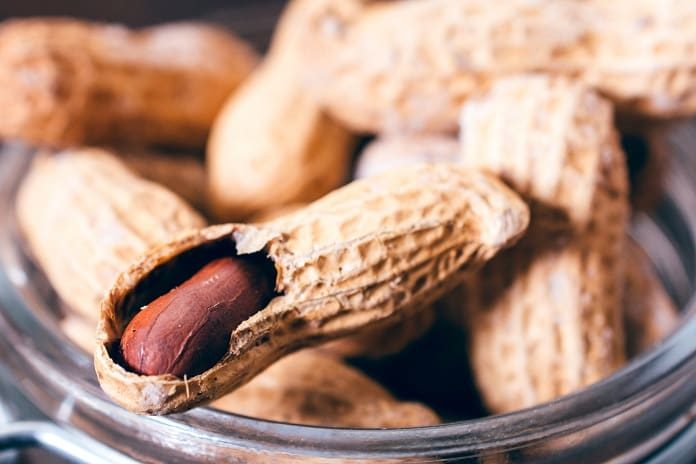 Despite the rising number of peanut-allergic children in North America, no FDA approved food allergy treatment is available. A recent phase-3 trial tested a new oral peanut allergy treatment in children and adolescents.
There is currently no treatment for allergy symptoms caused by peanut proteins. Peanut-allergic patients are instructed to avoid peanuts and carry at least one dose of epinephrine to be administered upon ingestion of food containing peanuts. Patients must be constantly vigilant because accidental exposure can cause a life-threatening reaction. A peanut allergy treatment has been developed by Aimmune Therapeutics and recently underwent a phase-3 clinical trial.
The PALISADE trial, short for the Peanut Allergy Oral Immunotherapy Study of AR101 for Desensitization, recruited over 550 peanut allergic patients into their study. Over 490 of those participants were children between four and 17 years old. They wanted to evaluate the efficacy and safety of the AR101 treatment in children and adults with peanut allergy. The primary objective was the number of patients between four and 17 years old who could ingest the equivalent of two peanut kernels without allergy symptoms. The results of this study were published in the New England Journal of Medicine.
Participants tolerated peanut proteins
Peanut-allergic participants were randomly assigned to receive the peanut allergy treatment, AR101, in increasing doses or placebo over a period of approximately 12 months. Patients who completed the study proceeded to a food challenge. To test the primary efficacy outcome of the peanut allergy treatment, the researchers distributed 300mg, 600mg, and 1000mg oral doses of peanut proteins to the study participants. A response to the trial medication was defined as an ability to ingest 600mg of peanut proteins without allergy symptoms.
The researchers report that 67.2% of the participants who completed the 12-month peanut allergy treatment were able to tolerate 600mg of peanut proteins with no more than mild allergy symptoms. Among the placebo-treated patients, only 4.0% tolerated the food challenge. In addition, 76.6% of AR101-treated patients tolerated 300mg of peanut proteins and 50.3% tolerated 1000mg of peanut proteins.
High rates of side effects
A safety analysis was also conducted. Very high rates of side effects were reported in both the active drug group and the placebo group. Participants in the active drug group, however, had higher incidences of gastrointestinal, respiratory, and immunological side effects compared with the placebo group. Side effects that were evaluated as serious by the study investigators occurred in less than six percent of the patients in the active drug group and less than two percent of those in the placebo group.
Drug company funded and designed clinical trial
There are several limitations to this study. First of all, the drug company that produced the peanut allergy treatment funded the clinical trial. Several members on the writing committee are employees of Aimmune Therapeutics. Aimmune Therapeutics also designed the clinical trial. These facts can lead to biases in the analysis and conclusion of the results of the study.
In addition to the sponsor biases, the study participants may not represent the general population. Patients were selected based upon a sensitivity to 100mg of peanut proteins. People who experience allergy symptoms to doses of peanut proteins greater than 100mg were not included. Patients with severe or uncontrolled asthma or with chronic gastrointestinal symptoms were also excluded. Long-term safety and efficacy cannot be guaranteed from this study, because the maintenance period lasted only 24 weeks.
In conclusion, this phase-3 trial of the peanut allergy treatment AR101 showed impressive efficacy among peanut allergic patients between four and 17 years old. AR101 altered the peanut allergic patient's immune system and increased the threshold dose of peanut proteins required to cause allergy symptoms. Further studies are required to include a greater number of patients with an improved representation of the general population. In addition, longer treatment times are required to confirm the long-term efficacy and safety of this novel oral peanut allergy treatment.
Written by Jessica Caporuscio, PharmD
References:
PALISADE Group of Clinical Investigators. AR101 Oral Immunotherapy for Peanut Allergy. N Engl J Med. 2018.
EurekAlert. Researchers find promise in new treatment for peanut allergy. American Association for the Advancement of Science. 2018 nov. https://www.eurekalert.org/pub_releases/2018-11/uocm-rfp111918.php
Aimmune Therapeutics. 2018 Aimmune Therapeutics. https://www.aimmune.com/ar101-peanut-allergy/