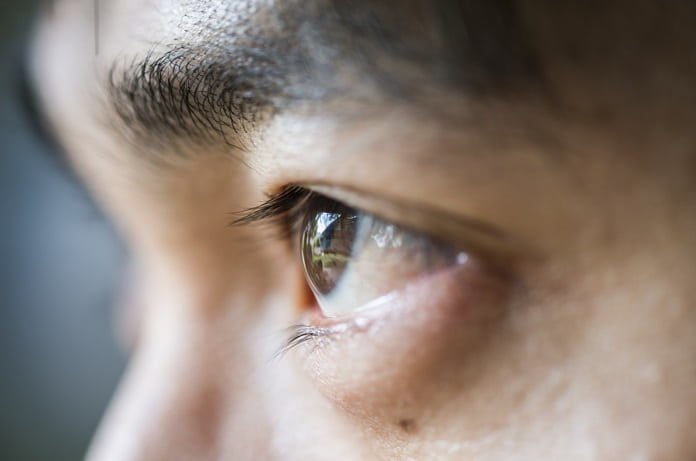 A review study conducted in the USA has investigated the occurrence of overdiagnosis of optic neuritis and established its incidence and main causes.
Optic neuritis is an acute inflammatory optic disease characterized by demyelination of the optic nerve. Demyelination is the process by which nerves, in this case, the optic nerve, lose their "insulating" coat, called the myelin sheath. This leads to a dysfunction in the conduction of nerve signals and a deterioration of optic neurons, causing visual problems. Optic neuritis can appear by itself or as a sign of multiple sclerosis. It is mostly unilateral, affecting one eye. Its main symptoms include acute central visual loss, pain with eye movement, and dyschromatopsia (an inability to perceive colors).
Diagnosis of optic neuritis is based on the duration of symptoms, examination findings consistent with neuropathy, such as the sharpness of vision, visual fields and color vision. Neuroimaging, for instance, magnetic resonance imaging (MRI), can support the diagnosis, while treatment with intravenous corticosteroids or megadose oral corticosteroids enhance visual recovery. Optic neuritis, as with many other medical conditions, can be subject to overdiagnosis. Overdiagnosis is defined as the diagnosis of a medical condition that would never have caused any symptoms or problems. This kind of diagnosis can be harmful if it leads to psychological stress and unnecessary, costly, and invasive treatments.
In a North American study published in JAMA Ophthalmology, researchers wanted to assess the incidence of optic neuritis and characterize factors contributing to its overdiagnosis. The study took place at the neuro-ophthalmology outpatient clinic in Washington University between January 2014 and October 2016, they selected 122 patients that had been referred to the clinic with a diagnosis of optic neuritis. Researchers collected data on age, sex, specialty of the referring clinician, prior established diagnosis of multiple sclerosis, initial symptoms, examination findings, diagnostic testing, and treatment. Two neuro-ophthalmologists, authors of this study, were responsible for a definite diagnosis of optic neuritis cases. The results showed that only 49 (40.2%) had optic neuritis and 73 (59.8%) did not have the disease.
When scientists analyzed the 73 patients who actually did not have the disease, they were able to assign them some alternative diagnoses, the most common being primary headache disorder with associated eye pain and/or visual symptoms (22%), functional visual loss (19%), other optic neuropathies (16%), retinopathies (15%), and neoplastic conditions (benign and malignant tumors [5%]).
Diagnostic Errors
The authors of the study also assessed and categorized the type of diagnostic errors that were more common among those patients without optic neuritis. According to their results, 33% of diagnostic errors were due to failure to interpret critical elements of a patient's history, such as isolated events of vision loss or bilateral vision loss. Sometimes the physician over-relied on a known diagnosis of multiple sclerosis, or overweighed the presence of eye pain or pain with eye movements, then assuming these conditions were enough to diagnose the patient with optic neuritis.
In addition, 32% of these diagnostic errors were associated with considering alternative diagnoses, or a failure to consider common diagnoses, such as functional visual loss. Other diagnostics errors were due to a failure to consider rare diagnoses, such as neuroretinitis (an inflammation of the neural retina and optic nerve). Another category of error was in interpreting physical examination findings (21%). In some cases, the physician underestimated the fact that the patient had normal examination findings. Finally, 15% of errors were related to diagnostic test results, such as failures to order or perform necessary tests, errors in laboratory or radiology read, or errors in physician interpretation of tests.
Nearly 60% of Patients Had an Alternative Diagnosis
This study suggests that nearly 60% of patients referred for optic neuritis actually had an alternative diagnosis, regardless of whether an optometrist, ophthalmologist or neurologist referred the patient. However, the authors acknowledge some limitations in their study: the determination of the source of diagnostic error was dependent on the quality of electronic referral records, and the study was limited to a single outpatient clinic, which may not reflect the reality in other geographic areas.
Need for Accuracy and Precision
In conclusion, the researchers emphasize the need for more accurate and precise diagnoses of optic neuritis, which would avoid unnecessary interventions and treatment such as lumbar puncture and intravenous steroids. They also suggest that physicians should consider the findings of this study and apply them in their clinical practice in order to critically analyze and weigh any factors before diagnosing someone with optic neuritis.
Written by Gustavo Caetano, B.Sc., M.Sc.
References:
(1) Stunkel L, Kung N H, Wilson B, McClelland C M, Stavern G P V. Incidence and Causes of Overdiagnosis of Optic Neuritis. JAMA Ophthalmology 2017; E1-E6.
(2) What is overdiagnosis? April 20, 2017. Retrieved from https://www.ncbi.nlm.nih.gov/books/NBK430655/
(3) Demyelination: What Is It and Why Does It Happen? Retrieved from https://www.healthline.com/health/multiple-sclerosis/demyelination#modal-close
(4) Foroozan, R. What Is Neuroretinitis? https://www.healio.com/ophthalmology/curbside-consultation/%7B463c93e0-ecd1-48ea-bd3d-f3c453daacd5%7D/what-is-neuroretinitis