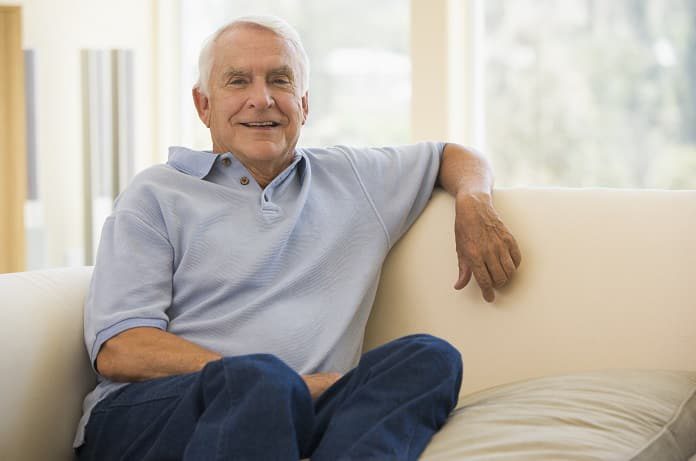 Although there has been strong evidence emphasizing benefits of falls prevention programs, fall incidences in the older adult population is increasing. A recently published study outlines organizations' perspectives on barriers that limit an older adult's participation in a fall prevention program and strategies to optimize these programs.
Falls among older adults are preventable through lifestyle modification and home assessments. However, 20-30% of Canadian older adults still experience falls. Even with strong evidence of falls prevention strategies, the incidence of falls has actually increased, especially in Canadian women between the ages of 65 to 75. While there are many published articles centered on fall prevention programs, little research has been devoted to understanding the barriers that limit implementation of these services.
Previous research has shown that staff lacked sufficient knowledge regarding fall prevention services in addition to having limited resources required to run the program. A recent Canadian article published in BMC Geriatrics determined how those involved in community organizations run perceived the barriers and strategies to fall prevention success.
In their qualitative descriptive study, researchers sampled participants involved in implementing older adult-related services in their communities. To introduce geographic and sociodemographic variation, researchers interviewed three public health units in Ontario: North Bay, Parry Sound, Simcoe, Muskoka, and York Region. Approximately 15 to 20 participants were included in each of the public health units, varying in their level within the organization (i.e. director vs. frontline staff). The researchers conducted an hour-long interview asking of factors that made the program easy or difficult to run and whether they had strategies that could optimize future programs.
They organized participant responses into one of four barriers that limited program implementation: limited communication coordination, restrictive organizational policies, lack of resources, and ageist attitudes. At times, participants reported that follow-up information was difficult to retrieve from clients and policies did not include their program as a service requiring transportation accommodations. The participants also noted that they observed a large demand for the services but the area lacked the financial and human resources available. They also had ageist presumptions that typed some older adults as frail and "beyond repair".
Participants also reported strategies for improving program success, organized into three topics: education, teamwork, and policy change. Education-based strategies included regular checkpoints in which participants would receive a refresher on the benefits of falls-prevention services. Teamwork strategies encouraged organizations to facilitate department collaborations to optimize resource efficiency. Policy-related suggestions sought to engage government officials to sustain falls prevention initiatives with a standardized, streamlined protocol.
Given the disperse geographic nature of Canada, researchers have compiled "Five As", which allowed services to reflect on how to incorporate the barriers and strategies mentioned. These five are accessibility, accommodation, availability, affordability, and acceptability. With these five terms, community services can better understand the factors that influence the program's success on an individual, organizational, and community level.
The results of this qualitative study provide organizations with strategies on how to optimize fall prevention services in Canadian communities. Lead directors should be mindful of the program's resource allocation, budgetary spending, and quality of deliverance, to facilitate successful prevention services. Furthermore, education, teamwork and policy change are other strategies that allow organizations to individualize services to clients that can participate.
Written by Jennifer Kaitlyn Chiu, BA (Hons)
Reference: Dykeman, C. S., Markle-Red, M. F., Boratto, L. J., Bowes, C., Gagne, H., McGugan, J. L., & Orr-Shaw, S. (2018). Community service provider perceptions of implementing older adult fall prevention in Ontario, Canada: a qualitative study. BMC Geriatrics, 18(34), 1-9. https://dx.doi.org/10.1186/s12877-018-0725-3.