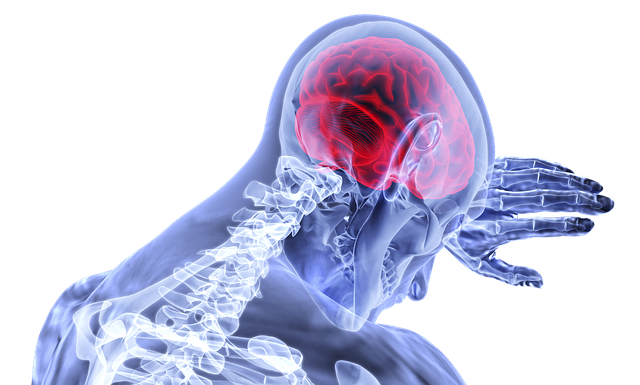 Los investigadores desarrollaron una terapia no invasiva que genera estimulación magnética difundida y de baja intensidad para tratar síntomas posteriores a la conmoción cerebral.
Conmoción cerebral, también conocido como lesión cerebral traumática leve, es la forma más común de cerebral traumática leve que afecta la función cerebral de un individuo. Puede ocurrir con temblor violento y movimiento de la cabeza o el cuerpo, que puede ocurrir durante un caído o colisión.
Síntomas son temporales usualmente, y podrían resolver en dos semanas. En casos de donde síntomas dura por mucho más tiempo que unos meses, un individuo puede tener experiencias de síntomas de post-conmoción cerebral como dolor de cabeza, la pérdida temporal de conciencia, las mareadas, nausea, y el vómito repetido.
No hay tratamiento activo para las síntomas posteriores conmoción cerebral
Cómo un quinto de personas que sostiene una conmoción cerebral tiene síntomas más largas y persistentes que interfieren con sus funciones y vidas diarias. El manejo de síntomas posteriores a la conmoción cerebral es a menudo una cuestión de descansar y de permitir el cerebro sí mismo a recubrir naturalmente.
Nueva terapia de estimulación magnética para tratar síntomas posteriores a la conmoción cerebral
En un recién estudio publicado en el Journal of Neurotrauma, un grupo de investigadores de la Universidad de Saskatchewan, Canadá, desarrollo una nueva terapia repetitiva de estimulación magnética transcraneal que podría generar estimulación magnética difusa y de baja intensidad en áreas corticales y subcorticales profundas.
Esta terapia no invasiva involucra una serie de pulsos magnéticos cortos dirigidos al cerebro para estimular las células nerviosas. Los pulsos magnéticos estimulan las células cerebrales y cambian el funcionamiento de los circuitos cerebrales involucrado.
Nueva terapia funciona bien con animales
Como un primer paso para examinar el efecto neuroprotector de terapia de estimulación magnética, los investigadores trataban ratones que habían sostenido conmociones cerebrales repetidas. El tratamiento duró por 20 minutos, una vez diaria, sobre un periodo de cuatro días.
Los investigadores encontraron que los ratones tratados mejoraron significativamente las funciones cognitivas y motoras como lo demuestran las tareas de exploración de campo abierto, rotarod y novedosas de reconocimiento de ubicación. Más sorprendentemente, sus relojes corporales, que pueden ser alterados por conmociones cerebrales, también fueron restaurados a su función normal.
Esta investigación innovadora sugiere una nueva forma de tratar los síntomas posteriores a la conmoción cerebral. Es portátil, no invasivo y asequible. El equipo de investigación planea realizar pruebas a largo plazo en roedores, seguidas de ensayos clínicos.
Escrito de: Man-tik Choy, Ph.D
Traducido de: Danielle Dinally (DD)
Cita de Referencia: Sekar et al. Low Field Magnetic Stimulation Restores Cognitive and Motor Functions in the Mouse Model of Repeated Traumatic Brain Injury: Role of Cellular Prion Protein. Journal of Neurotrauma, 2019. Article in press. DOI:10.1089/neu.2018.5918.